Rockabilly Hall of Fame
Artist Album Downloads
Rockabilly Hall of Fame - Volume 1
Rockabilly Hall of Fame - Volume 2
Rockabilly Hall of Fame - Volume 3
Rockabilly Hall of Fame - Volume 4
E-MUSIC: Rockabilly Hall of Fame - Volume 5 w/Gene Vincent Tribute
Bill Flagg - Guitar Rock
Bobby Lowell & the Rocka Boogie Boys - Rocka Billy: Just Won't Stop!
Roman Self - Tribute to Ronnie Self
John D. And The Thunderboltz
King Kerosene - Just Warmin'
Leon Bass - Love-a-Rama
Grant Grieves - 45s
Grant Grieves - Red Hot! Rockin' Now & Then
Grant Grieves And The Flashbacks - Nashville Demos
Tommy Riddle - Poppa Poppa Da Da
Dr. Tom Butt - Rockin With The Doc
---

Martin Wills with Eddie Cash, Chicago, 1960
Eddie Cash R.I.P.
Posted Sept. 22, 2016 - I am sorry to let you know about the passing of Edward "Eddie" Cash on September 16, 2016 after a short battle with cancer. Eddie who was born on February 28, 1941 in Memphis, TN, grew up in Memphis and was a proud graduate of the Treadwell High "Eagles" and started his musical career as a teenager in 1956 being influenced by Carl Perkins. In February 1958, he recorded two unissued (then) sides at Sun backed by Billy Riley's band and, next, the fabulous "Doin' All Right" for "Peak" released in November 1958. The songs were published by Lan - Den Publishing with "Lan" standing for Lansky Brothers who owned the record label with some other investors. The following year, or early 1960, another release followed on "Peak", before Eddie had releases on Todd and Roulette. Eddie was backed on many early performances by Billy Weir (formely with Harold Jenkins), Martin Willis, Reggie Young but also Scotty Moore and Bill Black. "Doin' All Right" is one of the best rockin' tunes recorded in Memphis.  Billy Weir who is pallbearer for the funeral held today considered Eddie to be a outstanding entertainer, but he never was able to nail the right song that could have given him the recognition.
  Like many other foot soldiers, Eddie Cash, should have done better but "Peak" was a too small organization even if Eddie's first release get some action as far as Chicago. These investors probably new nothing about the business and distribution. Music is a tough business. ""Todd" was handled by the much experimented Paul Cohen and had strong connection with Randy Wood (Dot Records) but that record label never took off. The "Todd" sides were recorded at Fernwood studio in March 1960 and leased. The sides issued on Roulette 4380 in 1961 were just demos recorded in Chicago in 1960 and leased. "Roulette" was a bigger label but handled by the mob and was not wasting time and money to promote newcomers. There's a great article in issue 70 (1996) of American Music Magazine.  
Eddie's first record will stay as a definitive "classic" rockin' wax.
Dominique "Imperial" ANGLARES



   
Scotty Moore Dies, June 28, 2016
Here are some related web news articles

Going digital ...
Back Issues of
"Blue Suede News"
From Marc Bristol - shakinboss@aol.com
May 8, 2016 - I've been working to digitize back issues of Blue Suede News. I'd had #69 to current issues done for a few years now, since those issues were delivered as pdfs to the printer anyhow, and the last 20 or so also done as Kindle editions and available at Amazon. But now I just completed issue #50 and #49. More to come after issue #109 is off to the printer! When we sold the last original copy of issue #45 I digitized that so I could print reprints, so that one is already available as well. We've been selling the 48 and 52 page digital editions for $4 to anywhere in the world by e-mail, which makes it considerably cheaper for Europeans and other overseas customers. I intend to raise that price to $5.00 with the next issue of the magazine, about June. The 68 pagers (and the 60 page #56) are $7.50, though I don't think I've put up a page for a Paypal link of that yet - just been too busy putting the pdfs together. I sold one #45 pdf to the guy who kind of touched all this off by ordering it before it was available. Sent him a Paypal invoice, which can also be done for orders of more than one back issue pdf. We do have an ordering page for digital subscriptions, and any 4 52 or 48 page pdfs can be ordered that way, just adding the message of which 4 to send. Issues #57 onward are 52 and later 48 pagers. Since a complete set of back issues weighs over 25 pounds and is 11 inches tall, a digital version of them all could be sent on a CDR or in a memory stick, possibly even transferred via the internet, though I think it'll be in the neighborhood of 400 mb or more when complete. But it costs $130 just to ship a complete set to Europe, I sold one a month ago. So this should make all our 30 years worth of work a bit more accessible to some customers. Both Contributing Editor Ken Burke and major contributor Howard A. DeWitt have said that the digital editions of these older issues look better than the print version. That's because of course light is coming from behind the pictures, the type is generated by the computer, table or phone, and you can blow the pages up to 200% or even larger. They look great on my 24 inch iMac!
Another aspect of the plan is that I'll put together an alphabetical index of our feature stories once all are digitized - should make the whole collection much more valuable and usable, even for those who already have all the print copies. We alre also contemplating putting out a series of books compiling our best stories and interviews. I'm sure these will happen digitally. As far as printing them goes, maybe we'll presell via a Kickstarter campaign or something along those lines. 


---

Rockabilly Pioneer Billy Adams
Rocks in England
Nashville, TN (November 17, 2014) -- Rockabilly pioneer, Billy Adams, thrilled his European fans with a recent return trip to England where he performed at the 53rd Hemsby Rock 'n' Roll Weekender, held in October at the Seacroft Holiday Village in Hemsby, Norfolk, England.
Adams and longtime drummer/manager, Clif Doyal, along with the Hemsby house band, performed a rousing set of his most-beloved cult classic songs from the 50's to a standing room only crowd at the festival's main stage in the Starlight Ballroom.
Festival promoter, Willie Jeffery, had this to say of Adams' performance: "Billy Adams still has that rockin' voice and proved he can still cut it. The knowledgeable crowd responded warmly. I was pleased to have booked him as our headline act at Hemsby Rock 'n' Roll Weekend."
Respected music writer, Ian Wallis, reviewed the show for Now Dig This magazine, stating; "[Adams'] whole act was most enjoyable, including "You Gotta Have A Duck Tail," "That's My Baby" and "You Heard Me Knocking." He switched to piano for "Darlin' Take My Hand" and during a riotous "Mama Don't Allow" played what he described as "The only electrified lard bucket lid," and finished with an impressive "Rock, Pretty Mama."
Known as "Kentucky's Own Native Rockabilly Son," Adams, now 74, is widely acknowledged as one of the early originators of rockabilly and rock 'n' roll. His 1957 Quincy Records' single, "Rock, Pretty Mama," is among the rarest and most sought-after 45 RPM records from that era, and his music has been released by Dot, MCA and Sanctuary Records, among many others. A "Legends" member of the Rockabilly Hall of Fame, Adams left the rock 'n' roll arena in 1964 to pursue a career as a singing evangelist, recording dozens of Gospel albums and traveling around America with his family-based band.
In 2000, Adams re-ignited his popular music career when noted Nashville music impresario Billy Block introduced him to a new generation of fans on his long-running radio show. With this new exposure, Adams' concert schedule grew with shows in Las Vegas, Green Bay, Indianapolis, SXSW in Austin, the Country Music Hall of Fame, and multiple headlining slots at the Americana International Festival in Newark, Nottinghamshire, England. Musicologist Colin Escott summed it up best in the liner notes of the 2003 Rockabilly Riot compilation album, which included Adams alongside Elvis and Gene Vincent: "Adams is now one of the great exponents of rockabilly from the golden era, in demand at clubs and festivals worldwide."
Photo credit: © Paul Harris


---


Line-up Includes Wanda Jackson and Kentucky Headhunters
Arkansas Delta Rockabilly Festival
(Helena, AR) The Arkansas Delta Rockabilly Festival is excited to announce the lineup for the third annual festival, Friday, May 10th and Saturday, May 11th in Helena, Arkansas. This year's gathering will bring an unprecedented number of Rockabilly superstars to the Delta area, where it all started. The line-up includes: the Grammy award winning Kentucky Headhunters, Ben "Cooter" Jones and Cooter's Garage Band, Travis Wammack, The Cate Brothers, Sonny Burgess and the Legendary Pacers, W.S. Holland, C.W. Gatlin, Linda Gail Lewis, and the Queen of Rockabilly Wanda Jackson. Drawing fans from all over the region, the Rockabilly Festival is quickly becoming a must see event for rockabilly and rock and roll fans alike.
"Year three of the Arkansas Delta Rockabilly Festival is a milestone," said Bubba Sullivan, producer/director of the festival. "This year's festival will be like a rockabilly music explosion with some of the best rockabilly musicians in the world playing in historic downtown Helena, Arkansas on May 10th and 11th".
Rockabilly got its start in the Memphis-West Memphis area, where it was first widely broadcast on radio by Sun Studios and KWEM. Sonny Burgess, W.S. Holland, and Wanda Jackson all hail from the original Rockabilly era (mid 1950s) and have been in continual performance up to the present dayboth regionally and abroad.
Sonny Burgess has been with Sun Studios for over 55 years. W.S. Holland is a legendary drummer, working with Carl Perkins in the early days and then serving as Johnny Cash's long time (and only) drummer, performing on most of Cash's famous songs including "Ring of Fire".
Wanda Jackson, infamous for her vocal growl and the 1958 hit "Let's Have a Party", is now garnering a new surge of attention for another reason her recent partnership with Jack White on the album The Party Ain't Over. A Grammy winner, Jackson will bring her repertoire of more than 50 years to the stage. Adele has been quoted saying "She's like my rockabilly Etta James. I don't think Rollin' in the Deep' would exist if it wasn't for Wanda Jackson."
Linda Gail Lewis is best known for her collaborations with older brother Jerry Lee and Van Morrison. Lewis has become a legend in her own right, cemented by her inclusion in the Rockabilly Hall of Fame in Nashville.
The Cate Brothers have been playing music for over 40 years. They did work with Levon Helm, Ronnie Hawkins and Bob Dylan. The original Cate Brothers are getting back together for this special event to do a tribute to Levon Helm.
Ben "Cooter" Jones is best known for his role as Cooter Davenport in The Dukes of Hazzard. He and his band tour with The General Lee, the Dodge Charger driven by Bo and Luke Duke in the television series. The car will be on display during the festival and available for pictures.
C.W. Gatlin is a local artist from Helena, Arkansas who has done work with Levon Helm and Ronnie Hawkins. The full line-up is available at www.deltarockabillyfest.com. Tickets are $30, which gives admission to both days of the festival. Tickets can be purchased online (www.deltarockabillyfest.com) or on the day of the festival. The festival is produced by the American Music Museum, Inc., a 501c3 nonprofit. Contact Bubba Sullivan with any questions at (870) 995.1326.
Friday morning, organizers will host the second annual Ray Galloway Memorial Golf Tournament in honor of Ray Galloway, a founding member of the King Biscuit Blues Festival. For more information contact Leslie Galloway at (870) 816.5388 or lagallo@gmail.com. Sponsors for the festival include Oxford American (www.oxfordamerican.org), Isle of Capri Casino and Hotel (lula.isleofcapricasinos.com), Night Flying (www.nightflying.com), Four Roses, Jerry Williams of Memphis, TN, and Ludwig Distributing Company, Inc. To inquire about sponsorship opportunities please contact Bubba Sullivan at (870) 995.1326. American Music Museum, Inc.
For information about lodging and activities in the Helena area, please contact the Helena Advertising & Promotions Commission at (870) 714.2844 or Julia@visithelenaar.com.


---



Rosie Flores takes to the road with Janis Martin songs in tow
October 31, 2012 - Rosie Flores has always been a bit obsessed with the early women of rock 'n' roll. Two of these legends Wanda Jackson and Janis Martin were pretty much retired from the music business when she convinced them to sing on her 1995 breakthrough album, "Rockabilly Filly."

"I guess you could say I coaxed them out of retirement," Flores said. "I was so influenced by these two women who were early pioneers of rock 'n' roll back when females didn't really rock."

Flores was instrumental in getting Jackson back on the road and in the spotlight. It took longer for her to convince Martin, who worked as a manger of a golf club until 2004, to return to the studio. But Flores stuck to it and the result is Martin's recently released "The Blanco Sessions," on which Martin sings eleven songs that show why she was one of the few female recording artists working in the male-dominated rockabilly scene in the 1950s. Sadly, Martin died of lung cancer four months after the recording sessions in Blanco, Texas. So instead Flores, with help from rockabilly chanteuse Marti Brom, is hitting the road performing Martin's songs. "Marti and I made a pledge that we would get out there and promote Janis' record for her," Flores said.

They are backed on stage by Russell Patterson on drums and Brendan Ryan on upright bass. Of course, Flores will be adding her usual fiery guitar chops on Martin's songs as well as tunes from her own new disc, "Working Girl's Guitar."

Back in the day, Martin was nicknamed "the female Elvis"; her story is fascinating. She was born in rural Virginia and began playing guitar at the age of four. She performed in talent shows and barn dances but one day on the radio she heard Ruth Brown's rockin' version of "Mama He Treats Your Daughter Mean." Martin had been performing straight-up country music but Brown's song rocked with an up-tempo driving beat; she was immediately drawn to it. It wasn't long before Chet Atkins, who was responsible for recording early rockabilly artists, invited Martin to Nashville. Her first single "Will You, Willyum"/"Drugstore Rock 'n' Roll" sold more than 750,000 copies. In 1956, Billboard named her "Most Promising Female Vocalist."

But Martin's private life was getting more complicated. She was 15 when she secretly married her boyfriend who was in the Army and soon transferred to Germany. Martin was able to keep the marriage a secret for a year until she became pregnant after a USO tour in Europe. The thought of promoting a teen star, who was married and pregnant, was too much for RCA; the label dropped her in 1958. Over the years, Martin performed now and then to adoring crowds of rockabilly fans but it was Flores who recognized this seasoned voice needed to be heard again.

Included on the album are songs by Dave Alvin, Cowboy Jack Clement and Don Gibson. Martin duets with Kelly Willis on Bill Monroe's "Walk Softly on This Heart of Mine." Picking the right songs for Martin was an important step in getting her into the studio, says Flores: "These are songs that she lived and loved."

Flores also will dig into the songs on "Working Girl's Guitar," an album that marks the first time she has handled all production and guitar duties. Minus the textures offered by other players, this is Flores honed down to a pure rock 'n' roll essence. "It's simply just me, my sound," she says. "It's even new to me."

As for the title song, it was written by Austin, Texas, songwriter Ritchie Mintz. Flores had sold him one of her well-worn but loved guitars. He took one look and said, "This is no wallhanger; this is a working girl's guitar." The next day Flores was surprised when he returned with the song in hand.

"He said 'Your guitar loves you so much, it wrote you a song'," Flores recalls, with a laugh. "And it was the coolest song anyone had ever written for me. It totally fits who I am."


---
James Burton Becomes
A Nashville Cat
Nashville, July 23, 2011 - The Country Music Hall of Fall has dubbed James Burton as an official "Nashville Cat" as they featured him in an interview/playing presentation held in their Ford Theater. James was interviewed for 90 minutes and told the full house audience of fans and peers several interesting stories about his career and the people he's met. He then played a couple of his famous guitar solos including "Hello Mary Lou," "Fools Rush In" and "Traveling Man." James took time afterwords to sign autographs in the Hall of Fame's gift shop.
Not only did he record with numerous legends using his favorite guitar, a Fender Telecaster, he played the dobro on many of the those sessions throughout the past 57 years. At the age of 14 James appeared on the Louisiana Hayride, in his home town of Shreveport, and the rest is history. "JB" has worked with many top name artists: Elvis, Ricky Nelson, John Denver, Merle Haggard, Emmylou Harris, Bob Dylan, Johnny Horton, Glen Campbell, George Jones, Eric Clapton, Dale Hawkins, Jerry Lee Lewis, Roy Orbison, Buck Owens, Bob Luman, Nat King Cole and many, many others including ex-president Bill Clinton. You can see that he played different types of music.
A bit of historical FYI: "Suzie Q" as was initially an instrumental that James (at age age 15) came up with and Dale Hawkins added the words later. James still has the original guitar that his parents bought him when he was a youngster.



Paul and Jack Scott coming on stage at Rockland, Massachusetts, June 1990
Introducing Paul MacPhail
Rockabilly Scene
Editor's Note: We welcome and are proud to have Paul's bimonthly column appearing on the pages of the Rockabilly Hall of Fame. - Bob Timmers
The stars are always shining in the basement office of Paul MacPhail's Stratford home. His photographic collection of rock 'n' rolls greatest (some signed with their pal, Paul, in mind)) brighten the walls of his office that also contain every album ever put out by artists he considers to be rock 'n' roll's greatest.
It is within these same walls that MacPhail works his music magic, writing columns for a number of international publications and acting as a rock 'n' roll consultant for several U.S. based radio stations. "I know everything on 20th Century music. Sound like I'm bragging?" Paul asks, showing that as a consummate interviewer, he's more accustomed to asking the questions. It's not today's version of rock 'n' roll that captures this music man's attention. Anything from 1970 on up doesn't really tweak his fancy, with the exception of a few new artists who hold true to that original rockabilly style.
"My expertise is the 50s and 60s and what these people are still doing today." Fifty years ago in 1956 while in his early teens, he heard the first strains of this new music, the roots of rock. I was 15 years old (at the time). You have to understand how things were then. The young people had nothing of their own. It was a Leave It to Beaver, Ozzie & Harriet type of existence. The music business was run by old fogies as I am now. Old people who kept turning out same old music and were happy with it ran record companies.
Then in 1955 something happened-something big; Rock 'n' Roll. He liked the originators and began writing day-by-day books on them, stars like; Elvis Presley, Ricky Nelson, Carl Perkins, Jerry Lee Lewis, Fats Domino, Little Richard, Brenda Lee, Johnny Rivers, Conway Twitty, Jack Scott, Charlie Rich, and Carl Mann. His day-by-day books on Carl Perkins, Jerry Lee Lewis, Little Richard, Ricky Nelson, Conway Twitty, and Fats Domino have sold in 24 countries around the world. Everyone who has read them has written him favorable letters of recommendation. (Excerpted from "The Music Man" two-page report in the Guardian, ).

Here's Paul's current column.






Ponderosa Stomp's
10th Anniversary
Yes. it's the Ponderosa Stomp's 10th Anniversary! The Great New Orleans Music Festival Spotlighting the Architects of American Music Takes Shape September 16th & 17th.
Allen Toussaint, William Bell, Big Jay McNeely, Eddie Floyd, Lady Bo, Sir Mack Rice, Lazy Lester, Dave Bartholomew, The Bo-Keys and More Pay Tribute to Excello Records, Stax Records and New Orleans' Greatest Producer, Cosimo Matassa
"When you talk about music events, The Ponderosa Stomp is the real deal! This is three days of unbelievable performances by the artists who started it all." Terry Stewart, President, the Rock and Roll Hall of Fame and Museum
"Ponderosa Stomp rediscovers lost legends, launches comebacks, initiates reunions, and uncovers secret histories as it celebrates an honor roll of unsung heroes of American music." Tristram Lozaw, Yahoo! Music
Through hell and high water, the Ponderosa Stomp has spent the last decade bringing icons of American music back to the stage, shining a spotlight on the architects of songbooks that are part of our collective musical DNA.  2011 marks the 10th anniversary of the Stomp, which has expanded over the years from a 2-day concert to include a film festival, music conference, record hop and a DJ dance party. On September 16th and 17th, the Ponderosa Stomp takes over a new venue, the Howlin' Wolf while moving the music conference, film festival and record hop into a central locale, the Renaissance Arts Hotel. Tickets go on sale Friday, June 10th at purchasers can get them here during the early bird special at $40.00 each while supplies last.
This milestone year will be hailed  with tributes to the essential New Orleans producer Cosimo Matassa, Stax Records, Excello Records and Southern music with Allen Toussaint, William Bell, Big Jay McNeely, Eddie Floyd, Lady Bo, Sir Mack Rice, Lazy Lester, Dave Bartholomew, The Bo-Keys w/ Skip Pitts and Howard Grimes, Carol Fran, Classie Ballou, Warren Storm, The Relatives and more.
Celebrating the seminal songs that formed the backbone of American pop culture from the post-war era through the generations is not for the meek of heart founder Dr Ira (Dr. Ike) Padnos and his fellow members of the Mystic Knights of the Mau Mau specialize in finding performers missing from the stage for decades as well as reuniting the bands who've not performed together in decades. The New York Times described it thusly, "Among other things, the Stomp is a gathering of survivors: musicians who have been picking, pounding and wailing professionally for many decades, and whose gray hair and career setbacks haven't tamed their music yet."

Ponderosa Stomp 2011
Allen Toussaint
Dave Bartholomew
William Bell
Eddie Floyd
Sir Mack Rice
The Bo-Keys featuring Skip Pitts & Howard Grimes
Jimmy "Duck" Holmes
Lazy Lester
Big Jay McNeely
The Relatives
Lady Bo
Arch Hall Jr
Carol Fran
Lavelle White
Little Leo
G.G. Shinn Michael Hurtt and his Haunted Hearts
Classie Ballou
Warren Storm
James Johnson & Rudy Richard of Slim Harpo`s King Bees
Lil Buck & the Top Cats featuring Stanley"Buckwheat" Dural
Roy "Boogie Boy" Perkins
Clayton Sampy
Bobby Allen
Johnny Legend
CP Love
Joe Clay
Little Freddie King
Guitar Lightnin' Lee
Robert Parker
Billy Boy Arnold
Earl Stanley
Deke Dickerson & the Eccofonics
Jivin' Gene
Creole Zydeco Farmers featuring Jockey Etienne

The Ponderosa Stomp Music Conference and Clandestine Celluloid Film Series will take place September 15-17 at the Renaissance Arts Hotel at 700 Tchoupitoulas Street. The conference will feature historians and musicologists Jeff Hannusch, Lauren Onkey, Scott Bomar, Alison Fensterstock and Jason Hanley tackling Louisiana garage, an oral history with Big Jay McNeely, panels on Stax Records, Ernie K-Doe and Bobby Marchan and a Q&A with Dave Bartholomew following the first-ever public screening of a 1962 concert film of the Fats Domino Orchestra, live in France.
The second incarnation of Clandestine Celluloid will feature an all-day special tribute to the B-movie exploits of actor/musician/pilot/writer Arch Hall Jr., with the screening of 60's cult classics, Eegah!,  The Sadist, and Wild Guitar, in-depth discussions with Hall and fellow musician/mondo movie man Johnny Legend,  and  selected excerpts from other films including The Choppers and Deadwood 76.  Master Archivist/Filmmaker Joe Lauro will return with his annual performance compilation featuring Heroes of the Stomp, as well as a special presentation of The Original Soul Men: Sam & Dave.
The Tenth Annual Ponderosa Stomp Concert will take place September 16 and 17 at the Howlin Wolf, 907 South Peters St in New Orleans, Louisiana. The show will run from 7:30 pm - 2:30 am. Tickets will be $50. For ticket info, please go to www.ponderosastomp.com
For all press inquiries contact Heather West, Western Publicity, westernpublicity@gmail.com or 773/301-5767



"This is one of the best books I've ever seen about rockabilly history. Its layout is dripping with 230 colorfull informative pages containing comments, quotes and interviews. You will be impressed with its photographs of artists, posters, guitars, record labels, etc. It is reasonably priced and I highly recommend this book to anyone who loves rockabilly music ... whether you are a veteran fan, a collector, or one who is new to this genre."
-Bob Timmers
Press Release --
See sample pages and order here
Review

Click to learn about "Rock Around the Clock"
Otto Fuch's 880+ page book about Bill Haley is now availble in English. At this time you can only order it here: Amazon.co.uk
About the author
Hear a comment regarding Bill Haley




Several years ago the Rockabilly Hall of Fame® obtained the "mp3rockabilly.com" Internet domain name. Our purpose has always been to offer good rockin' roots music for your listening pleasure. Now we have changed the page's content by selecting a few songs from our library, and we have expanded the format by offering input from other rockabilly artists. You are invited to visit the site for more information.






Rock 'n' Roll Highway 67, Star-Studded Show
Depot Days  
April 20, 2010 - The 13th Annual Depot Days Festival will be held Friday and Saturday, September 24 - 25, 2010, on Front Street in downtown Newport, Arkansas. Carrying on its' tradition of featuring the early rock and roll pioneers who played the music heard in the numerous nightclubs and roadhouses which lined the road in the '50s and '60s, festival organizers have "pulled out all the stops" and booked entertainers including Sun Records session man and sax virtuoso Ace Cannon, Billy Lee Riley's Little Green Men drummer J. M. Van Eaton, Million Dollar Quartet and Johnny Cash drummer W.S. Holland, and the legendary Sonny Burgess and the Pacers. Headlining the show will be a tribute to Elvis Presley featuring original Presley drummer D.J. Fontana and recording star Ronnie McDowell. Admission is free. Bring your lawn chairs and coolers.  
For more information contact the Newport Area Chamber of Commerce at (870) 523-3618, email director@newportarchamber.org or become a fan of Depot Days on Facebook.






First Round of 2010 Headliners Announced
Ponderosa Stomp #9  
April 5, 2010 - There is much to celebrate as the 9th Annual Ponderosa Stomp Festival kicks into action in 2010 with a new fall weekend to present another rocket-fueled cavalcade of American music stars. After eight years of spring events, fans are marking their calendars on the 24th & 25th of September in 2010. Fans hitting the Crescent City that weekend will take in the Stomp's legendary musical performances, in addition to the 3rd annual daytime American music history conference, film series and record hop!
"We feel strongly that moving the festival away from April will have a positive impact," explained founder Ira "Dr. Ike" Padnos, "The move to a weekend allows more local and regional music fans to attend, without having work looming the next day. For national and international attendees, costs are significantly cheaper in the fall. The move helps establish the Stomp as a destination event in its own right, allowing for its continued growth and success."
The Ponderosa Stomp throws down in its 9th year with an incredible array of performers and the first six headliners are official! Stand back: DUANE EDDY, SUGAR PIE DESANTO, THEE MIDNITERS, RED SIMPSON, JOE SOUTH and THE TRASHMEN will grace the stage in 2010! Representing American music's Grand Canyonesque range of genres, from twangy guitar genius to bold, sassy R&B, Chicano rock, truckin' anthems, soulful southern songwriting and primal garage, fans would be hard-pressed to witness talent this heavy and diverse anywhere else.
The Stomp doesn't just blow minds in the evenings, au contraire, by day there is the American music history conference, presented in partnership with the Rock N' Roll Hall of Fame & Museum and the Louisiana State Museum, at the beautiful Cabildo in Jackson Square, in which the great producers, iconoclastic performers, journalists and notable music figures speak on panels and oral histories. There is a film series and a record hop for those inspired to add to their collections. That isn't all: the wonderful exhibit, curated by The Ponderosa Stomp Foundation, "The Secret History of Louisiana Rock 'n' Roll" is on display at the museum as well.
Duane Eddy's reign as King of Twang took off with the album "Have Twangy Guitar, Will Travel" which went to #5 on the charts in 1959. His sound came from his collaboration with a then DJ named Lee Hazlewood, driving hits like "Rebel Rouser" "Peter Gunn", "Cannonball", "Shazam" and "Forty Miles of Bad Road" and helping to popularize electric guitar. In 1994 Eddy was inducted into the Rock 'n' Roll Hall of Fame.
Sugar Pie DeSanto's career began at a talent show when Johnny Otis spotted her talent (she won) and offered her a contract on the spot. She joined his revue and he nicknamed her Sugar Pie. While she is best known for hits like "I Want to Know", which hit #4 on the R&B charts in 1960, "Soulful Dress" in 1964, and duets with Etta James on "Do I Make Myself Clear" and "In the Basement, Part 1", she is a songwriter whose songs have been recorded by Fontella Bass, Little Milton, Minnie Riperton and The Dells.
Thee Midniters were one of the first Chicano rock bands to emerge from East LA in the 60s, paving the way for bands like Los Lobos. Their cover of "Land of A Thousand Dances" and the instrumental "Whittier Boulevard" put them on the map in 1965, but they became politicized and were early to write about Chicano themes, in songs like "Chicano Power" and "The Ballad of César Chávez". They integrated horns and diverse percussion producing a funky big band sound. Make no mistake; Thee Midniters are a stomping band with equal measures of soulfulness and booty-shaking rhythm.
Red Simpson is a giant in the wonderful world of truck driving music, contributing classics like "Roll, Truck, Roll", "Give Me Forty Acres", "I'm A Truck", "Diesel Smoke, Dangerous Curves" and "A Tombstone Every Mile". He started his career as a piano player in Bakersfield and surrounding towns, before being approached by Capitol Records producer Ken Nelson to record some trucking songs (Merle Haggard had declined). He was an immediate hit and created some of the greatest songs in the genre, inspiring younger bands like Asleep at the Wheel and Junior Brown.
Joe South is a incredibly prolific southern songwriter who gave us hits like "Down In the Boondocks", "Hush" (a hit for Deep Purple & Kula Shaker), "Walk a Mile in My Shoes" (for Vegas era Elvis) and "I Never Promised You a Rose Garden", a guitarist who played on Aretha Franklin's "Chain of Fools" and Dylan's 'Blonde on Blonde', a performer who had hits with "Don't It Make You Wanna Go Home" and "Games People Play". In the 70s South retreated to Hawaii to live in the jungle, but became active in music again in the 90s. This is a rare public appearance by a legend.
The Trashmen's deranged proto-surf rock launched in 1964 with "Surfin' Bird", later recorded by a gamut of bands, from The Cramps and The Ramones to Silverchair and thrash band Sodom. It makes perfect sense that one of the most stupendous surf bands would come from Minneapolis, thousands of miles from the nearest beach! 
For more information on Ponderosa Stomp in 2010 visit:  http://www.ponderosastomp.com/ponderosa_stomp_9.php - http://www.ponderosastomp.com/ponderosa_stomp_music_conference.php



Oneida Casino creates it's very own "Comeback Special" with the
Rockin' "E" Jamboree
Celebrating 75 Years of ELVIS®!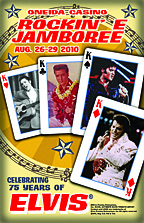 March 31, 2010, Green Bay, WI. - Long Live the King! Celebrate 75 Years of Elvis at Oneida Casino August 26, 27, 28 & 29, with the ROCKIN' "E" JAMBOREE! Oneida Casino is known for their multi-day music festivals and The ROCKIN "E" JAMBOREE will scratch that itch, with a twitch of the upper lip, that only Elvis himself could provide!
The ROCKIN "E" JAMBOREE will showcase the planet's premier Elvis impersonators featuring top names like BILL CHERRY, DONNY EDWARDS, GARRY WESLEY, DWIGHT ICENHOWER, TRAVIS LaDOYT, RYAN PELTON, VICTOR TRAVINO JR, and MANY MORE!
Join some of Big E's closest friends including Rock & Roll Hall of Famer (and former girlfriend) Wanda Jackson, guitarist James Burton and from the 68' Comeback Special drummer - D.J. Fontana!
Plus, don't miss Eddie Clendening, as he portrays Elvis from the Broadway Musical, "The Million Dollar Quartet!" Now there's a Hunk-a-hunk-a-burnin' love!
Witness Elvis from every stage of his career. Listen to all of his hits and be apart of the daily ULTIMATE ELVIS TRIBUTE CONTEST in the Casino Lounge.
There'll even have vendors featuring Elvis merchandise.
Tickets go on sale April 1st, 11 AM. Four day passes are only $40 and are available at all Oneida Casino Ticket Star Locations. Order on line at ticketstaronline.com or charge by phone at 800-895-0071.
Lace up your blue suede shoes, scarf down a peanut butter and nanna sandwich, and swivel your hips down to Oneida Casino for The ROCKIN "E" JAMBOREE, August 26, 27, 28 & 29, to Celebrate 75 Years of the King of Rock & Roll!






Comets' 2010 Tour
The first Rock band in the world. Many bands called themselves so, but this is the "real McCoy". Before these guys hit the scene there was nothing, even the name Rock & Roll was taken from their early hit "Rock The Joint". After several successful and sold out tours in the last years the fathers of Rock Music will hit the road again.
After Bill Haley's early death on February 9th, 1981 this guys got back together again and couldn't stop "Rockin' Around The World", (as one of their albums was called). On April 12, 1954 a musical history landmark, these fine young musicians recorded "Rock Around The Clock" the best selling rock record of all time (Guiness Book Of Records) and the third best selling record (after Bing Crosby's "White Christmas" and Elton John's "Candle In The Wind") ever. In January 2010 CNN & TCM voted "Rock Around The Clock" into the top 15 of the most influential movie songs. It's the only song that is listed twice.
Bill Haley's original Band has sold over 135 Million records with their classic hits "Rock Around The Clock","See You Later Alligator", "Shake Rattle & Roll", "Mambo Rock", "Crazy Man Crazy", "Rock The Joint", "Rock A Beatin'Boogie", "Razzle Dazzle"...
Still, they are one of the best, if not the best 1950s acts around. A dynamic, professional show that gets any crowd rocking by the guys who invited this music to the world over 50 years ago. They will bring the charisma, dynamic and charm that will bring you back to the good old days of Ducktails, Petticoats and Cadillacs!
Rock & Roll music which started with Bill Haley & His Comets, before others like Elvis, Chuck Berry, Little Richard or Jerry Lee Lewis even went into a recording studio. Before "Rock Around The Clock" hit the worldwide charts these guys already had 4 national rock hits in 3 years - and many afterwards. Their popularity has grown ever since and they have been seen on many top TV shows over the past years. - Still Rocking Around The Clock. Don't miss their their new DVD "The Fathers Of Rock & Roll - Live In Concert" HYDRA BDVD 72100.


TOUR DATES 2010
May
12 - Greifenburg (A)
13 - Augsbug (D)
14 - Zürich (CH)
15 - Niederösterreich (A)
16 - Mödling (A)
17 - Vienna (A)
18 - Munich (D)
19 - Berlin (D)
20
21 - Leverkusen (D)
22 - Worpswede (D)
23
24 - OSS (NL)
25
26 - Barcelona (ES)
27 - Barcelona (ES)

ROCK IT CONCERTS
Schleissheimerstr.321
80809 Muenchen
Germany
rockithydra@t-online.de
www.rockithydra.de
+49/(0) 89/3113918



(August 22, 1936 - February 13, 2010)
Dale Hawkins R.I.P.
Other Obits: 1 - 2 - 3 - 4



"BABY, LET'S PLAY HOUSE: THE WOMEN WHO LOVED ELVIS"
Shocking New Elvis
Book Released
  SAN JOSE, CA: JAN.6, 2010 - KAY WHEELER, FIRST ELVIS FAN CLUB PRESIDENT & DANCING STAR OF 50'S ROCK MUSICAL FILM, "ROCK BABY ROCK IT", IS FEATURED IN THIS TELL-ALL, NEW BOOK AS "THE GIRL THAT GOT AWAY" AND THE GIRL WHO TAUGHT HIM A FEW OF THOSE SEXY DANCE MOVES!  
"Baby, Let's Play House: Elvis Presley and the Women Who Loved Him," by Alanna Nash is a sprawling, steamy biography published by Harper Collins  which hit the streets this week just in time for Elvis's 75th birthday on January 8th.
  Kay Wheeler's comments in the book include - "Elvis came on sexually like Godzilla and all I could think of was to run for my life! I guess I was the one that got away!" Kay Wheeler showed Elvis some of her original dance steps when she met him in San Antonio , Texas on April 15, 1956. The 21 year old Presley was appearing at the Municipal Auditorium and was billed as the "Atomic Powered Singer." Wheeler met with Elvis on 6 more occasions in her teenage years and headed up the 1956 international fan club of over 65,000 members. Kay Wheeler was inducted into the Rockabilly Hall of Fame®. She also appeared in the teen mania flick Hot Rod Gang in 1958 with rock legend Gene Vincent of "Be Bop-A-Lula" fame.
  Kay Wheeler resides in the San Francisco area; and she says, "My teen times with Elvis and the birth of rock have left a smile on my face that just won't go away!"  Wheeler has a published autobiography called Growing Up With the Memphis Flash. When she was interviewed on Brian Williams' NBC Nightly News, she further explained Elvis' phenomenal popularity, "He's what every girl wants; what every man wants to be and on stage, he's a hunk, a hunk of burning love!"
FOR MORE INFORMATION /PHOTOS/APPEARANCES: CONTACT KAY WHEELER, 408-504-1468 KAYWHEEL@AOL.COM - SEE WEB SITE: WWW.KAYWHEELER.COM






Little Richard Has Hip Surgery
Nashville, Dec. 2, 2009 - Little Richard is out of the hospital following hip surgery, promising to perform again. He's recovering at his home near Nashville. The Rock and Roll Hall of Famer, who'll be 77 Saturday, said Tuesday that he could feel the prayers of his fans and is thankful they care enough about him "to take time to pray." A family friend had said that Little Richard had been in some pain before the surgery last week but continued his rigorous performing schedule.






Listen to "Whole Lotta Shakin'"
"Whole Lotta Shakin'" is an exciting Public Radio International documentary series of 10 hour-long programs that explores rockabilly, the brash, fast-paced 1950s mix of blues, gospel, jazz, country and popular music that is a foundation of rock and roll. Hosted by Rosie Flores, the series visits the cradle of rockabilly, Memphis, and presents the music's female stars. It profiles the influential radio program, "The Louisiana Hayride" and explores the rockabilly sounds of California.
In an era when America was tuning into Patti Page and Mitch Miller, rockabilly was a bold, young upstart, like Marlon Brando in the movie "The Wild One." "Whole Lotta Shakin'" profiles the stars of the genre, including Johnny Cash, Roy Orbison, Carl Perkins and Buddy Holly, and shares the stories of the period's best-loved songs, from "Rave On" to "I Walk the Line."






Shelby Singleton R.I.P.
Last Wednesday morning, Sept. 30th, Shelby suffered a seizure at 4:00 AM in his home, and was rushed to St. Thomas Hospital in Nashville. The doctors put Shelby into a drug-induced coma so they could run some tests on him to determine to cause of the seizure. They said it wasn't a heart attack, or a stroke, or a bloodclot.
Shelby had been battling cancerous tumors that have been forming in various parts of his body within the past 10 years. The tumors started in his mouth, then on his neck in the lymph nodes, then the bladder, and most recently in his brain, and on his lung.
Two months ago, Shelby had brain surgery to remove the tumor, which was in a portion of the brain that affects the vision. He has undergone 15 rounds of radiation on his brain. At the same time, the doctors were also trying to kill the tumor on his lung with radiation.
In purchasing Sun Records, Singleton controlled the Memphis-based label's extensive catalog of recordings, including early sessions by Lewis, Carl Perkins, Charlie Rich, Johnny Cash, Carl Perkins, Charlie Rich and Roy Orbison, along with blues legends such as Howlin' Wolf, Junior Parker and Little Milton, among others. In addition to promoting the recordings, Singleton was also aggressive in marketing the Sun Records logo on a wide variety of merchandise aimed at fans of the legendary label.
Shelby was born Dec. 16, 1931 in Waskom, Texas. He is survived by his wife Mary, four children, several grandchildren and a brother.

"Sound of the 50's" Tribute



Marshall Lytle Update
An Update from Branson 10-3-09 - "Hello Everyone, I am so lucky to be back onstage, just three weeks after my last amputation above the knee on September 10th. At the present time I am doing the show from a sitting position in my wheelchair.
My healing process is doing great, all the staples (stitches) have been removed, and we are getting ready to be fitted for my new leg, which will take about another 4 weeks, plus whatever time it will take me to learn how to walk on it. I am thinking that by Thanksgiving, I should be up and walking on my new leg. That will really be something to be thankful for. I have SOOO much and so many people to thank for helping me get through this crisis, especially, the LOVE of My Life, Cathy, She is MY ROCK, and I Am Her ROLL.
My new book "still ROCKIN' AROUND THE CLOCK" is doing very well on Amazon.com We haven't yet been able to do any book promotions, but they will be coming later in the year. I want to personally thank those of you that have bought my book and those that have given those wonderful comments on Amazon.com. More to come later. I LOVE YOU ALL."
Marshall





Ubangi Stomp, Spain,
Oct. 29 - Nov. 1



Wanda Performs at
Street Dedication
Oklahoma City - The Queen of Rockabilly will give a live performance during the dedication of Wanda Jackson Way in Bricktown on Sept. 30, 2009, Oklahoma City officials announced Wednesday, Sept. 16th. The 1:30 p.m. event is free to the public. Wanda Jackson Way, named for the internationally acclaimed musician and longtime Oklahoma City resident, is north of and parallel to E. Reno Avenue and extends from S. Oklahoma Avenue to S. Mickey Mantle Drive.
Jackson was America's first major female country and rockabilly singer. When she began touring as a teenager in 1955 she was placed on the bill with rising star Elvis Presley. She is an inductee of the Rock & Roll Hall of Fame and the Rockabilly Hall of Fame®.
The Oklahoma City Council voted unanimously on July 21 to name a Bricktown alley after Jackson for her lifetime musical achievements.
; Jackson was born in Maud in 1937. Her family moved to California during the Depression in 1941 and returned to Oklahoma City when Jackson was 12. While attending Capitol Hill High School she won a local talent competition and was offered a 15-minute daily show on radio station KLPR. Country singer Hank Thompson heard her perform and encouraged her to record with the Brazos Valley Boys.
"You Cant Have My Love" became a national hit in 1954, when Jackson was 17 years old. Jackson continues to tour worldwide, singing country, rockabilly and gospel. She has been nominated for two Grammys, and in 2008 was the subject of a documentary, "The Sweet Lady with the Nasty Voice."




(Photo by Larry Stroud)
Appearing at the Caldwell Cotton Pickin' Festival and the
Grand Opening of Rock 'n' Roll Highway 67 ...
Sonny Burgess Plays Arkansas
&nbsp (Above) Sonny Burgess rocks out on lead guitar in a show at Hardy, Arkansas, in April 2009 as part of Rockin' Luke and The '50s Beat, featuring Burgess, Rockin' Luke Stroud on piano/vocals, Rickey Copeland on drums and Jon Healey on bass guitar.
Rockabilly Hall of Fame member and former Sun recording artist Burgess will also play lead guitar for Rockin' Luke at 6 p.m. Sept. 25, 2009, at the Caldwell (Arkansas) Cotton Pickin' Festival. Burgess and his legendary Pacers will follow at 7 p.m.
Burgess and Rockin' Luke, onstage at separate times, will also perform at the Grand Opening of Rock 'n' Roll Highway 67 on Front Street in Newport, Arkansas, on Sept. 26. Admittance is free. The grand opening, in conjunction with Newport's annual Depot Days festival, starts at 2 p.m. and continues until 10:30. Rockin' Luke, backed by J.R. Rogers & the All-Stars, is tentatively set to take the stage at 4 p.m. (Rogers and the All-Stars go on at 3:15 for their own show), followed by Ace Cannon at 5, Burgess and the Pacers plus Travis Wammack at 6:15 and others.
Rockin' Luke closed the Aug. 30 Billy Lee Riley Benefit Show at the Silver Moon in Newport, AR, which featured numerous rockabilly legends, by performing "Great Balls of Fire" and "Whole Lotta Shakin' while backed by Jeannie & the Guys and J.R. Rogers.
He and Rogers also were featured in a Billy Lee Riley Benefit Show in Pocahontas, AR on Aug. 8. (www.legendarypacers.com, www.rockinluke.com)





Marshall Lytle Health Update
&nbsp September 6, 2009, Branson, MO - "Marshall took himself to ER a week ago Tuesday with severe foot pain. He had an aneurysm which produced a blood clot that broke up and stopped the flow of blood to his foot. A week ago Thursday his leg was amputated below the knee. He is progressing extremely well, his goal is to be back on stage with the Original Comets on October 1. It looks like there is a very strong possibility he will make it.
He is in Acute Rehab at Skaggs Hospital, and trying his best to make all the other patients smile by entertaining them. We are not sure how long he'll be in (two or three weeks) nor do we know when he will be fitted with a prothesis. He has a great attitude and high spirits.
Last night at the hospital he had six visitors so they sent us to the gym to sit around a table. We had such a wonderful visit and I think it did him a world of good. He is working so hard to get back on his feet, and it shows."
Cathy Smith



Marshall Lytle Career Changes
&nbsp August 18.2009 - "I really hope that you will look at this and NOT have to choose any loyalties to any of us. At the end of December I will be leaving The Comets, after 20+ years, it is time to just move on. Joe and Dick will continue on as the Comets with my best wishes.
&nbsp However, I have made an agreement with Dick & Joe to work (if I am available) some selected 2010 shows and tours that require All three Original Comets to be on the show.
&nbsp My new book "Still Rockin' Around The Clock" will be out on Amazon.com in two weeks. We are off from Andy Williams the month of Sept. We are doing a show with Bowzer on Sept. 14th in Hershey Pa. The others are going home after the Bowzer Show and I am spending a few days in the Phila/NYC area to visit my family, and see if I can do some talk shows for the book. My publisher is from the Phila Area. He is setting up some interviews.
&nbsp We are back at Andy Williams Theatre on October 1st until Oct 24th. Then we are off the month of November and Dec. Except for TWO date in Florida with Bowzer at the Kings Center in Melbourne, Dec. 10th and Ruth Echard Hall in Clearwater on Dec. 11th. And that is it.
&nbsp My future plans, are the do the Caya Largo Production Film called "Through The Eye" with my friend Bertie Higgins, in Tarpon Springs, Florida.
&nbsp 2010 will be an interesting year. I will be promoting my book at every chance, and I have several options, that I am investigating. I may do a single and do Shows with a house Band like Charlie Gracie and Wanda Jackson and many others. My show will be called the same as the title of my book "Still Rockin'Around The Clock" featuring Marshall Lytle. The other options, I will talk about later. I LOVE YOU ALL, See Ya Later Alligator."
Marshall - marshall-tommy@suddenlink.net





Billy Lee Riley R.I.P. Obit
&nbsp One of the greatest original Sun Recordings artists, peacefully passed away on Sunday, August 2nd, 2009 at 5:20 am. His family was at his bedside. Billy was 75


Summer Jamboree
&nbsp No one can afford to miss the 10th Summer Jamboree Festival from 14 to 23 August in Senigallia. 10 amazing days of rock and roll, the largest vintage street market in Europe, Hawaiian parties, free dance courses, a Cajun & Tex Mex diner, and plenty of new features and events that await all fans of August's razzle-dazzle on the sandy beach. First off, the unmissable 10 Rock'n'Roll Legends concert that's bringing rock'n'roll fans to a fever pitch. Bookings are coming in from all over the world (throughout Italy, Europe and the United States but also Japan and Russia as well as Australia and Hawaii) and the fans are, as ever, preparing themselves to come to Senigallia for the "hottest rockin' holiday on earth"!
&nbsp Carl Mann, Dale Hawkins, Hayden Thompson, Johnny Powers, Marvin Rainwater, Roddy Jackson, Sleepy La Beef, Sonny Burgess, Sonny West and Ray Sharpe. That's the evening's amazing line-up - ten artists from the States to Senigallia exclusively for the Summer Jamboree, most come from the mythical stable of Sun Records of Memphis - the label that made Jerry Lee Lewis, Elvis and Johnny Cash famous, where rock and roll opened a new chapter in American history. These ten legends lived and wrote the history of rock and roll, playing with Lewis, Elvis, Buddy Holly and Carl Perkins, as well as writing songs for them. They also pursued solo careers and made records that, even today, tell us so much about those times.
&nbsp Tickets - for the 10 great artists concert on 21 August (Euro 35 + 3 for presales), but also for the amazing, spectacular and wild after-show parties at the Rotonda a Mare planned every night from 14 to 17 August; as well as the last night of the Summer Jamboree on 23 August from 1am to 4am (Euro 10 + 1.50 for presales) and the night-time events at Mamamia on 20 (Burlesque Show) and 21 of August (Euro 12 + 1.50 for presales) they can be purchased in advance at www.summerjamboree. com or through www.vivaticket. it or www.ticketone. it, or in any branch of Unicredit Banca di Roma.
&nbsp The festival has been conceived and organised by the Summer Jamboree Cultural Association (directed by Angelo Di Liberto, Andrea Celidoni and Alessandro Piccinini) and is promoted by the Municipality of Senigallia together with the Province of Ancona,  the Marca Anconetana Tourism Board and the Le Marche Region. The event's main sponsor is UniCredit Banca di Roma. Other sponsors: Theresianer Beer, Abbondio (since 1889), Negroni old-fashioned distillery, Delta Motors. The media partner is Virgin Radio. The "Summer Jamboree" festival started almost by chance but has become one of the main events on the Italian summer calendar, definitely the largest and most important festival of its kind in Europe, and one of the top three in the world.
Info +39 392.239.28.38 - www.summerjamboree.com



"Be Bop A Lula":
The Play
Rockabilly Star Joins Be Bop A Lula At Edinburgh Fringe Festival 16-30 August.
Ventures Guitarist Bob Bogle R.I.P.



Rockabilly Book Coming
&nbsp "Catch That Rockabilly Fever" by Sheree Homer is a candid account of life on the road and in the studio with '50s legends and today's talent. These are personal stories told by the artists themselves. It's a soft cover biography that will be published in October 2009 by McFarland Publishers and retail for $39.95. It will have never before seen photos (strictly 1950's photos of the legends) and rare stories from the artists themselves. Catch That Rockabilly Fever will be approximately 350 pages in length. It will be unlike any other rockabilly book on the market since it will include some of today's hottest young talent plus insightful stories from 1950's backing musicians and engineers for the first time, such as James Kirkland (Bob Luman, Ricky Nelson), Richie Frost (Ricky Nelson), Steve Handford (Bobby Lee Trammell), Tony Austin (Rock and Roll Trio), Stanley Walker (Ray Smith), Bobby Poe (Wanda Jackson), Vernon Sandusky (Big Al Downing) and Bob Sullivan (KWKH/Louisiana Hayride). Foreword by acclaimed writer Ken Burke.
&nbsp These forty-six artists will have individual profiles and one glamorous photo per musician: Glen Glenn, Lew Williams, Art Adams, Elvis Presley, Ricky Nelson, Bob Luman, Ed Bruce, Dickey Lee, Jack Earls, Hayden Thompson, Maddox Brothers and Rose, Sonny Burgess, Carl Mann, Ray Smith, Johnny Powers, Larry Donn, Pat Cupp, Ronnie Hawkins, Bobby Lee Trammell, Huelyn Duvall, Gene Summers, Sonny West, Buddy Holly, The Collins Kids, Wanda Jackson, Charlie Gracie, Big Al Downing, Laura Lee Perkins, The Rock and Roll Trio, Narvel Felts, The Dave and Deke Combo, Kim Lenz, Go Cat Go, High Noon, Larry Cole, Cari Lee Merritt, Josie Kreuzer, Eddie Clendening, Suzy and Buddy Dughi, The Casey Sisters, Carl Sonny Leyland, Dawn Shipley, Sue Moreno, Ruby Ann, and Tex Rubinowitz.
&nbsp Here's hoping everyone catches that rockabilly fever. Reserve your copy today. This is a must have for any rockabilly/rock and roll fan.. Here is the direct link to McFarland's website: http://www.mcfarlandpub.com/book-2.php?id=978-0-7864-3841-9.






New Johnny Cash Site
&nbsp Marking the 13th anniversary of its debut, JohnnyCash.Com, the official site of the legendary Man In Black has relaunched today with a new look and feel "Johnny Cash deserves the best, and we intend to continue to provide his fans cutting edge technology, incredible eye appeal and a place for fans from around the world to come to celebrate his life," said Bill Miller who founded the site in 1996.
&nbsp The new site includes an enhanced photo gallery featuring many personal behind the scenes images never seen before by the public. Miller has what is widely acknowledged to be the largest archive of Cash photos in the world. "It's time to share this resource with the world. We will be continually updating and adding new images from all phases of Johnny's career, including candid's taken by Cash himself, June Carter and members of their private staff and family." The video gallery features rare clips of Cash from all phases of his career as well as interviews, home movies and performances. "Miller says that the site will become the most comprehensive place for all things Cash. "We have plans to add a searchable database of Johnny Cash's appearances and performances from the beginning of his career right up through the last time he stepped on stage. A group of fans has been compiling the data and we'll use their work and add as more and more fans become involved and submit their data."
&nbsp "This initial relaunch is only the beginning of what's to come," Miller says. "The best, with help of Johnny's beloved fans, is yet to come."
&nbsp Visit the new site at www.johnnycash.com





Wanda Jackson
&nbsp
Inducted Into the Rock & Roll Hall of Fame

Film: "Wages of Spin"
&nbsp PHILADELPHIA - Screening Saturday, October 18th, two showings: 5PM and 7PM with after party at REMBRANDT'S. Proceeds will benefit the West Philly Enterprise Center which houses Studio-B. ORDER TICKETS FOR SHOWING - WHICH INCLUDES AFTER PARTY WITH THE STARS AT REMBRANDT'S IN PHILLY. RESERVE NOW BY GOING TO: www.characterdrivenfilms.com.
Photo: PRODUCER SHAWN SWORDS, at the original American Bandstand (Studio-B), points to Philadelphia's first rock 'n' roll star - CHARLIE GRACIE on the mural painted by Diane Keller (2007) and dedicated at the 50th Anniversary of the show's ABC-TV network debut on August 5th, 1957! Shawn produced the bio-documentary "Charlie Gracie: Fabulous!" released in late 2006 and shown on several regional PBS-Stations that year. The film raised close to $20,000 for WHYY-TV 12 alone! DVD copies of the documentary have been distributed worldwide by www.oldies.com and can be ordered there. Shawn's latest documentary "WAGES OF SPIN" picks up where the Charlie Gracie Story leaves off ... focusing on Dick Clark, Payola and how careers could be made or broken, depending on one's willingness to play by the "rules of the game." Look for the film's premiere at three locations: Philadelphia and New York City - coupled with a Charlie Gracie concert in Manhattan at the renowned Cutting Room! The film features Charlie Gracie, Danny and the Juniors, Len Barry, Chubby Checker, Frankie Avalon, Fabian, the Orlons, Dovells, Beach Boys (Bruce Johnston and Mike Love), the Original Bill Haley's Comets, Connie Francis, Bob Marcucci, Andy Williams, Dave Appell, John Jackson, PLUS TV and RADIO LEGENDS: Jerry Blavat, Ed Hurst, John Carlton, Bill Weber and more!






Jerry Reed R.I.P.
&nbsp September 2, 2008 - Jerry Reed, the singer, songwriter, guitarist and actor whose No. 1 country hits include "When You're Hot, You're Hot," "Lord, Mr. Ford" and "She Got the Goldmine (I Got the Shaft)," died. He had been diagnosed with emphysema and was in hospice care. Although he was nicknamed "The Guitar Man," Reed was also known for his comedic roles in the films Smokey and the Bandit and The Waterboy. Elvis Presley recorded two of Reed's songs, "U.S. Male" and "Guitar Man," and was invited by Presley's producer to play his distinctive "claw-style" guitar licks on the studio recordings as well. Reed's other hits as a performer include "East Bound and Down" (from Smokey and the Bandit) and "The Bird" (which included impressions of Willie Nelson and George Jones).
The Tennessean Obit.




Kay Wheeler Instructs
"All Shook Up" Musical Cast
&nbsp MOUNTAIN VIEW, CA - August 7, 2008 - At 68 years old, it is the bop that won't stop for Kay Wheeler who founded the Nation's First and Largest Elvis Presley Fan club back in 1956 and starred in one of the first rock and roll movies, Rock Baby Rock It. The Mountain View Center for Performing Arts invited Wheeler, who is now a real estate broker in the San Francisco Bay area, to share with the All Shook Up cast a historical perspective of teens in the 50s to help them get into their roles and to recreate for them some of the original dance steps that she showed to Elvis when she first met him in San Antonio, Texas on April 15, 1956.
&nbsp The 21 year old Presley was appearing at the Municipal Auditorium there and was billed as the "Atomic Powered Singer." Wheeler met with Elvis on 6 more occasions in her teenage years and headed up a fan club of over 65,000 members worldwide. Kay Wheeler was inducted into the Rockabilly Hall of Fame and was also a girlfriend of Elvis. She also appeared in the teen mania flick Hot Rod Gang in 1958.
&nbsp Kay lives a normal life now in the Bay Area and she says, "My teen times with Elvis and the birth of rock and roll in the 50s have left a smile on my face that just won't go away!" Wheeler has a published autobiography called Growing Up With the Memphis Flash. When she was interviewed on Brian Williams NBC Nightly News, she further explained Elvis' phenomenal popularity, "He's what every girl wants; what every man wants to be - and on stage, he's a hunk, a hunk of burning love!" (For more information and jpeg photos, call 408-504-1468 - www.kaywheeler.com)






Charlie Feathers
New Releases Out Now Norton is very proud to present three full volumes of Charlie Feathers with rare and unissued performances spanning his entire career. This series has been much anticipated by rockabilly fans worldwide and the wait is over! Each set features liner notes by Mike Hurtt including interviews with Charlie's family, friends and fellow musicians as well as unbelievable photos. Many rare titles are offered from master tapes for the first time since their initial release. TWENTY FIVE PERFORMANCES HAVE NEVER BEEN ISSUED ANYWHERE!!
&nbsp "Charlie Feathers is the main reason there is and was Sun Records. I will always be a Charlie Feathers fan." - Johnny Cash

CHARLIE FEATHERS - WILD SIDE OF LIFE (Norton 332) Wild Side Of Life*/One More Time*/We're Getting Closer To Being Apart*/Am I That Easy To Forget*/Pardon Me Mister*/Cockroach/I Want To Love You*/Wedding Gown Of White (1973 version)/Dig Myself A Hole*/'Cause I Love You*/Frankie And Johnny*/Mound Of Clay/Why Pretend*/I Forgot To Remember To Forget/Man In Love/Folsom Prison Blues CD adds... Release Me (with Junior Kimbrough)/Charlie Feathers Interview Part One

CHARLIE FEATHERS - HONKY TONK KIND (Norton 333) One Good Gal/Give Back All The Love You Gave*/Honky Tonk Kind*/I Can't Seem To Remember To Forget*/If You Were Mine To Lose/I Lose My Mind*/Folsom Prison Blues*/We're Getting Closer To Being Apart*/You Believe Everyone But Me/I Want To Love You*/Send Me The Pillow You Dream On/Cold Cold Heart*/Dinky John/Two To Choose/Dig Myself A Hole CD adds Feel Good Again (with Junior Kimbrough)/Charlie Feathers Interview Part Two

CHARLIE FEATHERS - LONG TIME AGO (Norton 334) Jungle Fever/Frankie And Johnny*/She's Gone*/That's All Right/It's Just That Song/Why Don't You/Knoxville Girl/I Lose My Mind*/Jungle Fever/Long Time Ago*/I Want To Love You*/Will You Be Satisfied That Way*/Folsom Prison Blues/We're Getting Closer To Being Apart*/South Of Chicago/Mound Of Clay CD adds Lonesome Whistle/Charlie Feathers Interview Part Three *=previously unissued






Ellas McDaniel a/k/a
Bo Diddley, 1928-2008
&nbsp June 2, 2008 - It is with profound regret that we announce that Bo Diddley died of heart failure today (Monday) at his home in Archer, FL. He was 79.
&nbsp He had suffered a heart attack in August, three months after suffering a stroke while touring in Iowa. He had returned to Florida to continue rehabilitation.
&nbsp One of the founding fathers of rock & roll, a truly unique talent and an influence upon generations of musicians, Ellas' commitment to issues close to his heart, including human rights, the state of the Nation, homelessness, unemployment and the importance of education, touched many people across America and beyond.
&nbsp Born to entertain, he was a man of great innovation and energy. The Bo Diddley beat, his trademark square guitars, his pioneering use of female musicians and his exciting and highly idiosyncratic performances over five decades, form part of his lasting legacy.
&nbsp Ellas leaves behind his devoted family, their fine families and fans and admirers around the world that join them in honoring a good life of kindness and musical vision.
Visit the RHOF Bo Diddley Archives



"Gears, Grease, Guitars"
NEW DOCUMENTARY Rips Lid off Denver's Rockin', Roddin' Past.
MySpace Link



Ronnie Hawkins'
1959-63 Roulette
Sessions
&nbsp Twofer CD combines Mojo Man and Arkansas Rock Pile albums, featuring The Hawks (later The Band): Robbie Robertson, Levon Helm, Richard Manuel, Garth Hudson and Rick Danko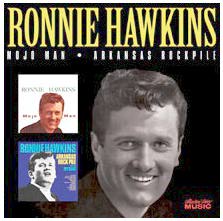 &nbsp Ronnie Hawkins, born in 1935, was the rock 'n' roll pride of Arkansas in the '50s when, at the suggestion of fellow Arkansan Conway Twitty, he moved to Canada, where there was a thriving rockabilly scene. From Hamilton, Ontario, Hawkins successfully toured and recorded in both his adoptive country and his native USA. "There were three guys in those days who would really knock you out," recalls Sun rockabilly artist Sonny Burgess, "Elvis, Jerry Lee and Ronnie Hawkins." Two of Hawkins' classic albums, Mojo Man and Arkansas Rock Pile, both culled from 1959-63 sessions in Nashville and New York, will be reissued on Collectors' Choice Music on April 29, 2008. Pop historian Gene Sculatti, author of The Catalog of Cool, wrote the liner notes.
&nbsp Hawkins was equally known for his band, The Hawks, which started back home in Arkansas with drummer Levon Helm but gained its core membership in Canada with Robbie Robertson, Richard Manuel, Rick Danko and Garth Hudson. (In later years, The Hawks went on to become Bob Dylan's band and later The Band.)
&nbsp The Collectors' Choice twofer contains two long-out-of-print albums, featuring 23 tracks from the early sessions. While information on the Roulette label is always a bit spotty, the label appears to have released Mojo Man in 1967 in Canada only, and released Arkansas Rock Pile in 1970 in the U.K. only.
&nbsp Mojo Man culls most of its material from other artists and writers, but Hawkins leaves his own mark on each song. Teaming The Hawks with saxophone legend King Curtis, Hawkins turns "Suzy Q," originated in 1957 by his cousin Dale Hawkins, into a rave-up. Carl Perkins' "Matchbox" is re-imagined with an R&B bar-band feel and a scorching Robbie Robertson guitar solo. Other highlights include Bobby "Blue" Bland's "Farther Up The Road" and "What a Party," a re-titled cover of Muddy Waters' "She's 19 Years Old." Two other covers, Hank Williams' "Your Cheating Heart" and George Gershwin's "Summertime," hail from two different Nashville sessions in 1960 and feature, instead of The Hawks, Floyd Cramer, piano; Harold Bradley, guitar; and Bob Moore, bass.
&nbsp In Arkansas Rock Pile, Hawkins pays further homage to his fellow originators of rock 'n' roll. The album contains wild treatments of Bo Diddley's "Who Do You Love" (featuring furious guitar work by Robbie Robertson and Richard Manuel's pumpin' piano) plus Bo's eponymous "Bo Diddley"; Chuck Berry's "Thirty Days," re-cast as "Forty Days"; Billy Lee Riley's wild rockabilly anthem "My Gal is Red Hot"; and Larry Williams' "Dizzy Miss Lizzy." Also included are the mid-tempo blues "Come Love" (with Helm, Danko and Robertson and a chorus likely containing Dionne and DeeDee Warwick) and Hawkins' own Lieber & Stoller-produced "Arkansas," which name checks "Mary Lou, Odessa and Runaround Sue." On "Arkansas," Helm, Robertson and Manuel are joined by blues harmonica giant Sonny Terry.
&nbsp Fresh from his Roulette years (1959-67), Hawkins went to Atlantic's Cotillion label, where he had a hit with "Down in the Alley," featuring Duane Allman and the Muscle Shoals Rhythm Section. He continues to gig, as he puts it, "wherever there are rock 'n' rollers. That's what we've been doing for more than 40 years. It's made me everything from an honorary mayor to an honorary member of a motorcycle gang."
&nbsp For more information on Collectors' Choice Music, please contact conqueroo: Cary Baker (323) 656-1600 - cary@conqueroo.com






Glenn Barber R.I.P.
&nbsp Sunday, March 30, 2008 - Country and rockabilly singer Glenn Barber, 73, died Friday. Barber was born in Hollis, Okla. on Feb. 2 1935 and later moved to Pasadena, Texas. He died at his home in Madison, Tennessee. He was in his music room with his guitar when his wife, Betty found him slumped in his chair.
&nbsp Barber first took up guitar and later bass, drums, Dobro and mandolin. His first single was in 1952 on Stampede with "You Took the Twinkle Out of My Stars. Two years later, he had a deal with Starday.
&nbsp He released country-flavored rockabilly singles on Starday with the last out in 1956. He later released four singles on the D label.
&nbsp In the 1960s, Barber became a disc jockey and featured performer on Houston's KIKK. Along with his band, the Western Swingmasters, Barber appeared on the station five nights a week until 1968. He went top 30 in 1964 with "Stronger Than Dirt." He signed with the Nashville label Hickory in 1968. He made a full-length debut in 1970 with "A New Star." "Kissed By the Rain, Warmed By the Sun" (1969) and "Unexpected Goodbye" (1972) hit the top 30. "She Cheats on Me" was later recorded by Roy Orbison. Barber switched to MMI in 1979 and penned "Everyone Wants to Disco." It was his last charting single. Barber turned to painting and screenwriting in the 1980s and 1990s He had a total of 21 songs hit the charts with "First Love Feelings" being his last one, reaching number 74 in 1980.
Glenn Barber Tribute site







Sam Phillips U.S.
Postage Stamp Campaign
&nbsp Liz Scott says that U.S. Stamp Campaign has expanded worldwide. Thousands of music lovers around the world continue to weigh in their support for the ultimate accolade for a man who was the driving force behind the Rock'n'Roll movement of the 1950s. Sam Phillips discovered the talents, of international stars such as Elvis Presley, Johnny Cash, Jerry Lee Lewis, B. B. King, Ike Turner and Roy Orbison, to name a few. Phillips, who was a poor sharecropper's son, was born in Florence, AL. He moved to Memphis, TN and opened a small recording studio which opened the doors for both black and white, and also women. Elvis Presley biographer, Peter Guralnick said, "Sam Phillips could be said to be the man who invented Rock and Roll. He was a man of vision and principal- both social and aesthetic - who by dint of personality sought to overcome the ingrained prejudice of his time and place. His life and work, the music that he recorded stand, as a tribute to the individuality and freedom, a rebuke to conformity and convention. And that difference changed the world."
&nbsp A Sun Records fan from Ontario, Canada said: "If there could be only one definitive book about the origins of Rock'n'Roll, then Sam Phillips would be the author. An Elvis fan from Cuyahoga Falls, Ohio said: "Sam sure knew talent when he saw it. Nobody else had this insight on to what people could become. He was so kind to regular people and he had this way to make you feel like you mattered."
&nbsp According to Liz Scott, Coordinator of the official Sam Phillips U.S. Commemorative Postage Stamp Campaign, she is determined to push this campaign forward. Sam broke racial and social barriers and made his mark in the Civil Rights Movement in his own right - music had no color to him. His music, 50 years later, continues to stand the test of time. "Sam Phillips deserves this high honor from our United States Postal Service," said Scott, "because he brought people together, when this country was still recovering from the prejudices and insurmountable differences that wounded us from the Civil War of the 1860s. Alabama Governor Bob Riley said, "This is a wonderful opportunity to honor the legacy of Alabama native Sam Phillips and his profound influence on the world of music. Sam Phillips' legacy and musical contributions will undoubtedly continue to inspire performers and music lovers for generations to come."
&nbsp The motivation behind Ms. Scott's drive to make this stamp happen for Sam is because she has an enormous passion and respect for Phillips and his family. "He and I were born in the same Alabama town and he never forgot his hometown roots, said Scott. Florence Mayor Bobby Irons said, "Sam Phillips was our native son who gave his life to creating and producing wonderful music. We are very proud of his talents and his great accomplishments which have influenced and inspired millions of people around the world."
&nbsp Ms. Scott is a full-time owner of her own house-cleaning business. She is also founder of the Sam Phillips Music Celebration and President of the Alabama Fans TCB for Elvis Fan Club.
&nbsp If you would like more information about the Sam Phillips U.S. Postage Stamp Campaign, or to schedule an interview with Liz Scott, please call her at 256-766-2913 or email Liz. Visit her MySpace website.






Festival Airings, TV Premiere Set for
Wanda Jackson Documentary
&nbsp A documentary on Oklahoma's "Queen of Rockabilly'" will play at the South by Southwest Film Festival in Austin, Texas, and other film festivals and make its television premiere this spring.
&nbsp "The Sweet Lady With the Nasty Voice," about rock 'n' roll pioneer Wanda Jackson, will play at 11:30 a.m. Sunday and 11 a.m. March 14 at the Austin festival. The screenings will be at the Dobie Theatre, 2025 Guadalupe St. For more information, go online to www.sxsw.com. In conjunction with those showings, Jackson will perform at 11:45 p.m. Saturday at the Continental Club, 1315 S Congress Ave. For more information, go online to www.continentalclub.com.
&nbsp Other festival circuit stops for the movie include March 24-28 at the Buffalo Niagara Film Festival in New York, March 27-30 at the Memphis International Film Festival, and April 17-24 at the Nashville Film Festival, both in Tennessee.
&nbsp The documentary won the Founder's Award last summer when it premiered at deadCenter Film Festival in Oklahoma City. It will make its worldwide broadcast premiere May 18 on the Smithsonian Channel. For more information, go online to www.smithsonianchannel.com. Co-produced and directed by Vincent Kralyevich and Joanne Fish, the film chronicles Jackson's childhood years in Oklahoma City and her music career that has spanned rockabilly, early-day rock 'n' roll, country and gospel. The independent filmmakers followed the Maud native for two years gathering footage.
&nbsp In the 1950s, Jackson, now 70, was the first female rock 'n' roll singer, belting out rambunctious songs and paving the way for women to sing rock music, write their songs and have a sexy look and attitude.
&nbsp The documentary includes interviews with musical luminaries Elvis Costello, Patti Scialfa, Bruce Springsteen, Lemmy Kilmister (Motorhead) and Slim Jim Phantom (The Stray Cats).
- Brandy McDonnell






Billy Lee Riley Health Update
&nbsp Posted March 7, 2008 - Larry Donn just let us know that Billy is walking around some. They are hoping that they get to go home Saturday.
&nbsp Posted March 3, 2008 - "I just wanted to give a update on Billy Lee. It was a rough week for us. Billy went through hip replacement on the 20th and did great, but on Thursday he developed chest pains, on Sunday he was taken in for emergency bypass surgery (5 bypasses) he did fine on that but on Tues he developed a bleed with a clot in the chest wall that required another emergency surgery. We got out of ICU on Friday afternoon. Billy is now doing great, he is in good spirits and knows that a lot of people were praying for him. He is a very strong and positive person and is planning a full recovery and being in better form than he ever was. Just keep us in your prayers and thoughts and Billy will soon be back rocking. We love all of you." - Joyce (& Billy Lee) Riley.






Bobby Lee Trammell R.I.P.
&nbsp by Curt Hodges JONESBORO, AR - "Mr. Arkansas Twist" has died. Bobby Lee Trammell, the iconic rock 'n' roller of the 1950s and '60s, was found dead at his home Wednesday evening when a nephew went over to check on him.
&nbsp Trammell, well known throughout most of the Mid-South for his music, politics and personality, was probably best known for his "Arkansas Twist" of 1962. It was recorded on Alley Records, another Jonesboro landmark.
&nbsp Trammell continued to pursue his music with performances mostly in Europe during recent years.
&nbsp When you do an Internet search on Bobby Lee Trammell, you find site after site with information about him. His music was widely accepted around the world, and his original recordings have had a collector following for many years.
&nbsp While the rockabilly style of music was what he recorded and what made him famous around the world, Trammell's music was not limited to that type. He loved gospel music and hymns and sang in many churches throughout the area.
&nbsp A lot of people recall Trammell as an energetic person who was always friendly and willing to do what he could for anyone. Not only was he known for music, but he was a public servant as a member of the the Arkansas House of Representatives and the Craighead County Quorum Court. He was on the Quorum Court when he died.
&nbsp Trammell, as a musician was always a wild man on stage, but off the stage he was one of the nicest people you could ever want to meet, said Larry Don Gillihan of Bono, himself a musician who recorded in the 1950s and '60s and is still at it. "I never ever heard Bobby Lee say a bad word about anyone, nor even say a bad word. I never knew him to drink alcohol or smoke tobacco."
&nbsp Joe Lee, who owned Alley Records in Jonesboro and recorded a couple of 45s for Trammell, including "Arkansas Twist" and "It's All Your Fault," had the same thing to say about Trammell.
&nbsp Lee recalled booking Trammell for a gig at Tupelo, Miss., in the 1960s. When he suggested that they rent a limousine and roll out a red carpet for Trammell's arrival, complete with a tuxedo and top hat, Trammell refused, Lee said. "He just looked at me and said, `I'm not going to do that.'"
&nbsp He was a humble person, always kind and soft-spoken, Lee said of Trammell. But Trammell was persistent. Lee said the performer kept on at him until he agreed to record "Arkansas Twist." It was done at Alley's Small digs at 213 East Monroe. It's a parking lot today.



Bobby Lord Passes On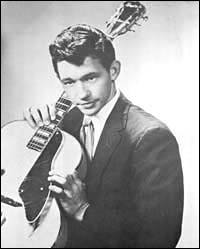 &nbsp We have lost another great person, Christian family man, super entertainer, songwriter, and singer. Grand Ole Opry Star, Bobby Lord passed away February 16, 2008 approximately 10AM. Bobby had been in ailing health for some time.
&nbsp Bobby Lord was a native of Sanford, Florida, which was known then as the "celery center of the world". He was a singer, songwriter, and guitarist and television star. He had his own long-running syndicated television show in the 1960s, produced by WSM in Nashville. His musical career began as teenager in Tampa, FL. There, he had his own television show in Tampa while still in high school-The Bobby Lord Homefolks Show. He got this show when he was asked to be a guest on a local show, so he did this for two weeks. Then he got a call from the program director and was asked to take over the show - he was told at the time that the star of the show had suddenly 'taken ill' and wouldn't be able to host the show anymore. They asked Bobby if he could get a show together by the next night. He managed to find a pickup band for the show. Since he had no backup band of his own, he had to call around and find musicians, which he did - he found an accordion player, a couple of guitar players for the then 30-minute show. They then gave him an hour show for Saturday nights. They reported that he did up to 27 numbers in that one hour's time!
&nbsp His first big break was an appearance on Paul Whiteman's TV show in New York as the result of winning an amateur talent contest. In 1953, the legendary songwriter, Boudleaux Bryant had a tape Bobby had cut in Nashville and had it played for Don Law at Columbia records, who then signed Bobby with Columbia Records. He recorded several "Rockabilly" hits (many of which have been re-released several times), as well as several country chart records for Columbia. At the same time, he became a regular on The Ozark Jubilee (an ABC television show hosted by Red Foley based out of Springfield, Missouri), where he stayed for five and a half years.
&nbsp When The Ozark Jubilee went off the air in 1960, that meant Bobby could make the move to Nashville. Bobby joined the Grand Ole Opry in 1960, where he was a featured performer (i.e., hosting multiple segments each night he was in attendance) through the 1960s into the mid-1970s.
&nbsp In 1961 he began recording for the Hickory label. In 1967, he moved to the Decca label, where had several additional top 10 and 20 country hits.
&nbsp He was perhaps best known for The Bobby Lord Show, a nationally syndicated TV show produced at WSM in Nashville. In a 1967 article, Bobby noted proudly that his syndicated show was being seen in 40 markets in the USA and in 34 countries around the world. In May of either 1966 or 1967, he made his first European tour, another career highlight and he got a great reception by the audiences as they were familiar with his show.
&nbsp The syndicated show featured The Jerry Byrd Band, which included:
A) Jerry Byrd, the legendary steel guitar player
B) Jerry Whitehurst, piano
C) Spider Wilson, guitar
All three were among the finest musicians Nashville had to offer and each of them played on countless hit records recorded in Nashville studios. If you went to an Opry performance during the 60's into the 70's, these guys were the Opry "house" band that backed up everybody who didn't bring or have their own band, which many performers on the Opry did not.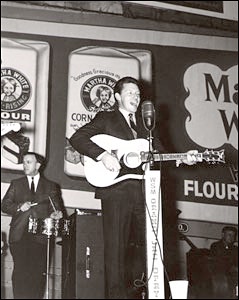 &nbsp Bobby also had a late afternoon LIVE country TV show on WSM during this same time frame. That show began as a popular daily afternoon show on Channel 4 on September 9, 1963. That show was the idea of Elmer Ally, Brad Crandall and Bayron Binkley and others who wanted an afternoon show that featured country music. The concept had been tried before, but not succeeded, even with different artists each week. This time they tried it with an emcee, a regular band and to have guests. Jerry Byrd and the band also did the live show, which was one hour. While video of the syndicated shows is still available, it's too bad there are no tapes of those daily WSM shows that Bobby hosted, because lots of interesting stuff happened. The first time Mel Tillis ever spoke on TV was on this show when they had time to fill at the end and Bobby asked Mel to tell a funny story he had told off the air. It was funny, but the switch board at WSM lit up with angry callers about how Bobby had embarrassed Mel. But as we know, Mel went on to great things in his singing and songwriting career and fans came to understand the stuttering that became part of his act.
&nbsp In the early '70s he grew tired of the road, and wanted to spend more time with his family. He semi-retired from music, returned to his home state of Florida, and developed very successful real estate and insurance businesses. However, he wasn't through with show business.
&nbsp Bobby was well known as an avid outdoorsman, camper, fisherman, hunter, etc. and had a reputation as an excellent interviewer from his TV shows. With that background, TNN asked him to host one of it's original shows, Country Sportsman, which was later called Celebrity Outdoors after ABC got a little upset about the show's original name name being too similar to its show, American Sportsman. The show had a very long and successful run and Bobby got paid to travel the world, fish, and visit with old friends.
&nbsp After several years, he retired from the show in 1989 because he was about to have two new grandchildren within a month of each other, and he wanted to be home to enjoy them. The show continued on for another season with another host, but the ratings were not what they once were when Bobby hosted the show and was subsequently cancelled.
&nbsp A practicing Christian, Bobby wrote a book entitled Hit The Glory Road, published in 1969 by Broadman Press (Library of Congress Catalog Card Number 73-83309). It's an interesting book on the grassroots gospel behind country music. It includes interviews with Roy Acuff, Bill Anderson, Bobby Bare, Jim Ed Brown, songwriters Boudleaux and Felice Bryant, Skeeter Davis, Ralph Emery, Jeanie C. Riley and Tex Ritter among others.
&nbsp He lived in Jensen Beach, Florida, with Mozelle, his wife of over 40 years, and was near all three of his children and seven grandchildren. His house was on a lake in central Florida, where he regularly host many of his old buddies for bass fishing trips (Bobby Bare, Jerry Reed, Mel Tillis, and Jimmy Dickens are all "regulars" at the lake house).






Coming: Chuck Berry
Four Volume Directory
&nbsp Fans may be interested to know that the UK-based publisher and distributor Music Mentor Books will shortly be publishing the first volume of "The Chuck Berry International Directory", compiled by world-renowned Chuck Berry collector and authority Morten Reff.
&nbsp Volume 1 of the projected 4-volume directory, each around 500 pages, is due for publication on Tuesday April 15th and contains Chuck Berry discographies from the US, the UK and more than 40 countries around the world complete with dozens of label and sleeve illustrations.
&nbsp Volume 2 is due later in the year and focuses on Chuck's songs, his roots, his influence on other artists, movies, TV shows, videos, DVDs, bootlegs, radio albums, tours, awards, tributes, books, fan clubs and websites plus a comprehensive Johnnie Johnson (post-Chuck Berry) discography and a complete discography of the ultimate Chuck Berry copyist, Eddy Clearwater.
&nbsp Volume 3 and Volume 4 are to be published in 2009 and will list more than 4,000 Chuck Berry cover versions and 800 soundalike records plus songs from movies and TV etc.
&nbsp Chuck Berry and B Diddley have enjoyed several joint releases around the world over the years, including 1964's "Two Great Guitars" album and "Chuck's Beat"/"Bo's Beat" single; the popular 3-volume "Chuck & Bo" series of UK extended-play (EP) discs; the 1972 UK "Chuck Berry & Bo Diddley - Big Daddies" maxi-single; 1997's "Chuck Berry & Bo Diddley - Guitar Legends" CD and "Chuck Berry & Bo Diddley's Rock 'n' Roll All-Star Jam" concert DVD.
&nbsp Comprehensively annotated with dozens of illustrations of rare record labels and sleeves and containing previously unpublished photos etc, this 4-volume publication will contain everything you ever wanted to know about Chuck Berry and is a must for the heavyweight Chuck fan.
&nbsp Further details and pre-orders etc are available by visiting the Music Mentor Books website, located at http://musicmentor0.tripod.com/book_cbid_volume1.html
&nbsp Music Mentor Books is an independent UK publisher and distributor of quality books for the music researcher, record collector and dedicated fan.
&nbsp Music Mentor Books website: http://musicmentor0.tripod.com/
&nbsp Chuck Berry official website: http://www.chuckberry.com/










Freddie Bell R.I.P.
&nbsp Rock'n'roll singer who inspired Elvis Presley's version of Hound Dog Freddie Bell was a 1950s rock'n'roll pioneer whose version of Hound Dog inspired Elvis Presley to cover the song. He also had a hit with Giddy up a Ding Dong which he performed with his band the Bellboys in the seminal 1956 teen film Rock Around The Clock.
&nbsp Born Freddie Belo to Italian-American parents in Philadelphia in 1931, he joined Ernie Ventura's band while still in his teens. In 1951 he formed his own group, the Bellboys, as one of the first white combos to play black music, specialising in covers of the r&b hits of the day. By 1953 Bell and his five-strong backing group landed a booking at the Sands Casino, Las Vegas, where they performed regularly over the next few years.
&nbsp In 1955 Bell made his first recording back in Philadelphia, a reworking of Big Mama Thornton's Hound Dog, with toned-down lyrics as the original words were judged too raunchy for a white audience. In April the following year Elvis Presley, who was in Las Vegas, heard Bell singing Hound Dog. As they chatted afterwards, Presley asked if he might cover the song. Bell agreed, but while his record company buried his version as an album cut on the LP Rock & Roll All Flavors, Presley's version was released as a single and soared to the top of the charts.
&nbsp Bell had better luck with the novelty rocker Giddy up a Ding Dong, which he recorded for the Wing label in 1956. Once again Las Vegas proved the key when the film producer Sam Katzman saw him perform the song and invited Bell and the Bellboys to appear in the first rock'n'roll movie, Rock Around the Clock. Bell sang Giddy up a Ding Dong and Teach You to Rock in the film, and the former rose to No4 in the British charts - although, oddly, it was not a hit in the US.
&nbsp A second film appearance followed in Rumble on the Docks (1956), but there were no more hits. Bell continued to work steadily as a nightclub performer and was still appearing at Las Vegas well past retirement age, billed as the Freddie Bell Show. Rockin' is Our Business, a CD reissue of his 1950s recordings, helped to revive interest in his work on its release in 1996.
&nbsp Freddie Bell, singer and songwriter, was born on September 29, 1931. He died of cancer on February 10, 2008, aged 76.



Tickets on Sale Now for the April 28 & 29, 2008
Ponderosa Stomp #7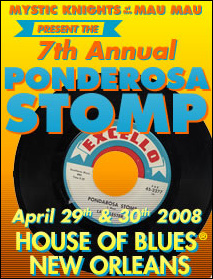 &nbsp The countdown to the 7th Annual Ponderosa Stomp is on. Tickets are available now for a mind-melting, hip-shaking double header of sweet soul, funk, rockabilly, garage and rhythm and blues from the unsung heroes of rock 'n' roll.
&nbsp Returning to the House of Blues for another year, we're doubling your pleasure with a comprehensive two-night stand of musical mayhem from the true architects of the sound - like Rock n'Roll Hall of Fame inductee Ronnie Spector, teen tragedy queen Mary Weiss (of the Shangri-La's) and blistering soul provider Syl Johnson. Genius bandleader and R&B mastermind Wardell Quezergue returns to show how it's done New Orleans-style; so does Roky Erickson's blues-damaged psychedelic assault. From soul-soothing R&B to mind-shattering garage rock, the Stomp is gonna take you from the dirt-floor jukejoint to where the pyramid meets the eye.
&nbsp So twist, monkey, run, walk or crawl - it's time to fire up your mojo and head on downriver to New Orleans for Ponderosa Stomp 2008.
&nbsp FULL LINEUP: Ronnie Spector, Roky Erickson, Mary Weiss, Question Mark and The Mysterians, The Collins Kids, The Green Fuz, Syl Johnson, The Hi Rhythm Section, William Bell, The Bo Keys, Bobby Parker, The Mighty Hannibal, Nathaniel Mayer, Eddie Bo, Zigaboo Modeliste, Lazy Lester, Barbara Lynn, Travis Wammack, Tammy Lynn, Al Johnson, Lil Buck Sinegal and The Top Cats Featuring Stanley "Buckwheat" Dural, Warren Storm, Hayden Thompson, Sonny Burgess, Joe Clay, Jay Chevalier, Deke Dickerson and The Eccofonics, Little Freddie King, Henry Gray, Louisiana Red, James Blood Ulmer, Wardell Quezergue and His Rhythm and Blues Revue, Roscoe Robinson, Ralph "Soul" Jackson, Herman Hitson, Wiley and The Checkmates, and Rockie Charles.
&nbsp TICKETS: Tickets $45 per night. Available at Ticketmaster outlets, www.ticketmaster.com and through the House of Blues box office at 504-310-4999.
&nbsp DIRECT LINKS TO BUY TICKETS: night one - http://www.ticketmaster.com/ - night two - http://www.ticketmaster.com/
&nbsp HOTEL INFORMATION: Rooms are available for the nights of April 28th, 29th, 30th and May 1st, 2008 at the historic French Market Inn, 501 Decatur St, New Orleans in the French Quarter 3 blocks from the House of Blues. The special rate is $79 per night plus tax. To make reservations one needs to call 1-888-211-3447 and request the Ponderosa Stomp rate. Guests will not be able to get the special rate without mentioning the Ponderosa Stomp. www.ponderosastomp.com.



Ken Nelson R.I.P.
&nbsp Ken Nelson, former head of country A&R for Capitol Records and a member of the Country Music Hall of Fame, died Sunday, January 6, 2008 at his home in Somis, Calif., 13 days short of his 97th birthday. He had not been ill prior to his death, his daughter Claudia Nelson told CMT.com.
&nbsp In his prime during the '50s and '60s, Nelson produced such artistically pivotal acts as Hank Thompson, Buck Owens, Merle Haggard and Wanda Jackson and is credited with helping define the distinctive Bakersfield Sound through his low-key studio guidance.
&nbsp According to The Encyclopedia of Country Music, a publication of the Country Music Hall of Fame and Museum, Kenneth F. Nelson was born Jan. 19, 1911 in Caledonia, Minn. Raised in a Chicago orphanage, Nelson developed a early interest in music and even worked briefly as a singer before turning to radio. He joined the staff of Chicago's giant WJJD in the late 1930s and eventually ascended to the post of music director. Although his interest at the time was in classical music, his job also required him to oversee WJJD's massively popular live country show, Suppertime Frolic.
&nbsp Nelson's experience in working with WJJD's country roster led to a job in 1948 with Capitol Records in Hollywood, where he was initially put in charge of the transcription department. In 1951, he was named head of the label's country artist and repertoire division. His big break came when he produced Thompson's 1952 hit, "Wild Side of Life," which topped the country charts for 15 weeks.
&nbsp In the ensuing years, Nelson also produced hits for Gene Vincent, Tommy Sands, Ferlin Husky, Wynn Stewart, Tommy Collins and Jean Shepard, among others. He was also one of the co-founders of the powerful West Coast music publishing company, Central Songs, and a prime mover in the creation and growth of the Country Music Association.
&nbsp Gene Vincent's band members, the Blue Caps, remained close friends of Ken. They (Dickie, Johnny and Tommy) last spent time together with him in October of 2005 at the Rockabilly Hall of Fame's Gene Vincent Tribute Show in Van Nuys, Calif.
&nbsp Nelson retired from Capitol in 1976 and was inducted into the Country Music Hall of Fame in 2001. At his request, his daughter said, he will be cremated and there will be no memorial service.

Ken Nelson's Autobiography, "My First 90 Years".





Ike Turner Dead at 76
&nbsp December 12, 2007 - There was no immediate cause of death, and his manager declined to comment on Turner's health of late, saying only that "he was as sick as any 76-year-old man would be."
&nbsp Turner, a native of Clarksdale, Miss., was as important figure in rhythm and blues as anyone of his era, particularly in infusing his sound with what would later be known as rock and roll. In fact, he is credited by many rock historians with making the first rock-and-roll record, "Rocket 88," in 1951. Produced by the legendary Sam Phillips, it was groundbreaking for its use of distorted electric guitar.
&nbsp In 1959, Turner met Anna Mae Bullock, then 18, and proceeded to help turn the singer into a star. The couple married and the husky-voiced singer changed her name to Tina Turner, sporting short skirts and stiletto heels and turning into a dazzling diva onstage. The pair recorded a string of big hits, including "A Fool In Love," "I Idolize You," "It's Gonna Work Out Fine," and "River Deep, Mountain High." Their cover of Creedence Clearwater Revival's "Proud Mary" landed them a Grammy for best R&B vocal performance by a group.
&nbsp But while Ike and Tina made for a potent musical duo, their marriage was widely reported to be a mess, with Ike Turner alleged to have beaten and brutalized Tina over several years. Tina Turner wrote about the abuse in her 1986 autobiography, I, Tina, which was used as the basis for the film What's Love Got to Do With It. In the movie, Laurence Fishburne portrayed Ike Turner as a ruthless demon.
&nbsp Ike Turner denied his ex-wife's claims of abuse and expressed frustration at his reputation and lack of recognition for his music. In 1991, when he and Tina were inducted into the Rock & Roll Hall of Fame, he was serving a lengthy prison term on drug and weapons charges and was forced to miss the ceremony.
&nbsp Ike Turner managed to rehabilitate his image somewhat in his later years, touring around the globe with his band the Kings of Rhythm and drawing critical acclaim for his work. He won a Grammy in February 2007 in the traditional blues album category for Risin' With the Blues.

YouTube video clip "The Big TNT Show" movie trailer
featuring Ike & Tina Turner with Bo Diddley.






September 3, 1925 - November 6, 2007
Hank Thompson R.I.P.
&nbsp Country singer Hank Thompson, who had 29 hits reach the top 10 between 1948 and 1974, has died of lung cancer just days after canceling his tour, his spokesman said Wednesday. Thompson, 82, died late Tuesday November 6th at his home in the Fort Worth suburb of Keller, said Tracy Pitcox, who also is president of Heart of Texas Records.
&nbsp Just last week, Thompson canceled the rest of his tour after being hospitalized. "He was battling aggressive lung cancer," Pitcox said in a statement. "He remained conscious until the last couple of hours and passed away peacefully at about 10:45 p.m. on Tuesday night surrounded by his friends and family."
&nbsp In 1952, his album "The Wild Side of Life" reached No. 1. Some of his most famous songs include "Humpty Dumpty Heart" and "A Six Pack to Go." The last show Thompson played was Oct. 8 in his native Waco. That day was declared "Hank Thompson Day" by Gov. Rick Perry and Waco Mayor Virginia DuPuy.
&nbsp There will be a celebration of Hank's life and all of his fans are invited. The event will be held on November 14, 2007 at Billy Bob's Texas, 2520 Rodeo Plaza, Ft Worth, Texas. Time: 2:00PM.
More about Hank
Artist Proves His Influence and Staying Power with Public Radio
International Feature, Country Music Hall of Fame Gig and U.K. Concerts
Billy Adams Celebrates 50th
Anniversary as Recording Artist
&nbsp NASHVILLE, TN. (October 9, 2007) - Rockabilly pioneer, and gospel music artist, Billy Adams, is celebrating his 50th anniversary as a recording artist. His signature song, "Rock, Pretty Mama," was released on Quincy Records, in November 1957.
&nbsp In the month of October, Adams will be featured in the Public Radio International (PRI) series, Whole Lotta Shakin'. The series comprises ten one-hour documentaries that explore the artists and artistry of rockabilly - the foundation of rock and roll. Adams is the first voice heard in the "teaser" at the beginning of every show, along with Barbara Pittman, Carl Perkins, Janis Martin and Eddie Cochran. He is quoted in the series opener, "Good Rockin' Tonight," and his story is told in the fourth installment, "Rebels with Guitars."
&nbsp Also in October, Adams will fulfill a lifelong dream when he and his band, The Rock-A-Teers, will perform in the Rotunda of the Country Music Hall of Fame and Museum, at "Rhythm of the Road," the 12th Annual International Adopt-A-Highway Association Conference, on October 25. The concert will also feature the reunion of Mountain Harmony, a vocal trio comprised of his three daughters, Tina, Janetta Darlene, and Teresa.
&nbsp Adams has already gotten a good jump start on his anniversary festivities. He recently returned to England for a third time where he performed two successful shows at the Americana International Festival, in Newark, Europe's largest "American lifestyle" music and cultural event. Adams delivered the goods to his rockabilly and rock 'n' roll fans during the first show, and it was a proud moment for him he introduced daughter, Janetta Darlene to his European fans, who welcomed her with open arms. For his gospel show, Adams had the crowd singing along with him when he and his group performed as special guests on George Hamilton IV's annual Sunday morning concert.
&nbsp In the late-50's, Adams released a series of rockabilly and rock 'n' roll recordings on Quincy, Dot and Nau-Voo Records. Including "Rock, Pretty Mama," his best-known recordings from that era include, "You Heard Me Knocking," "You Gotta Have A Duck Tail," and "Return Of The All American Boy." In the early 60's, Adams received his calling into the ministry, where he concentrated his efforts on writing and recording gospel music. In addition to dozens of single and album releases of his own, Adams' material has been recorded by numerous artists, including The Happy Goodman Family, who took his song, "I Saw The Man" to the top of the gospel charts in 1974.
&nbsp Until recently, Adams' contributions to early rockabilly and rock 'n' roll had been overlooked - and due to a mix-up with another artist by the same name, he was believed to be deceased. Adams put those rumors to rest when he released his 2000 rockabilly "comeback" record, Legacy. With that, music scholars and fans from Europe and the U.S. began to rediscover his early music. In 2002, he was the focus of a career retrospective, Rockin' Thru The Years, issued on Sanctuary Records. Since then, he has been featured on several major label compilations, alongside legendary figures such as Elvis, Roy Orbison, Jerry Lee Lewis and others. Musicologist Colin Escott summed Adams up best in the liner notes of Rockabilly Riot: "He is now one of the great exponents of rockabilly from the golden era."
&nbsp Adams also continues to spread his ministry; he currently pastors The Word Church of God in Lewisburg, TN, and he was recently ordained as a Bishop.
&nbsp For more information about Billy Adams please visit his Rockabilly Hall of Fame web page.
&nbsp For more information about the PRI series "Whole Lotta Shakin'": http://www2.pri.org/infosite/programs/_specials/limited/wholels/index.cfm?fa=PRprogdesc
*Photo credit: Patti Doyal - CDA Promotions


---
Lou Hobbs Dies After
Parkinson's Battle
&nbsp September 2O, 2007 - For decades, Rockabilly Hall of Fame® inductee Lou Hobbs was a musical representative of Cape Girardeau and Southeast Missouri.
&nbsp His recordings hit the national country charts, and Hobbs gained widespread media attention for his song about the area's constant earthquake threat in the context of Iben Browning's 1990 prediction of an increased risk of a major earthquake on the New Madrid fault line.
&nbsp Now the Southeast Missouri fixture that was Lou Hobbs is gone. The musician died Thursday at Southeast Missouri Hospital following a battle with Parkinson's disease that lasted more than a decade.
&nbsp Hobbs was born Oct. 11, 1941, into a poor family. He learned to play guitar as a teenager, following in the footsteps of his musical mother, Ruby. By the late 1950s he had joined fellow Southeast Missouri native Narvel Felts of Malden, touring the country performing a new style of music called rockabilly. He would later be inducted into the Rockabilly Hall of Fame.
&nbsp Hobbs split from Felts and start his own band, continuing to play the rockabilly style he latched onto as a teenager. Several of his recordings hit the U.S. country charts in the 1980s, and the late 1990s and early 2000s saw Hobbs' music hit the Top 40 of the European independent music charts. In 1986, Hobbs started his own TV show, aired on KFVS12, on which he performed and interviewed famous artists like Johnny Cash, Kris Kristofferson, George Jones and Randy Travis. The show was aired in other markets, as well, and stayed on for years, making Hobbs a familiar face to locals.
&nbsp Even after Parkinson's began taking its toll on his motor skills, Hobbs never stopped doing what he loved, said KFVS marketing director Paul Keener.
&nbsp In 1990, Hobbs gained widespread attention for his song "Living on the New Madrid Fault Line," inspired by Browning's prediction.
&nbsp Most people familiar with Hobbs knew him through his music, but those with a closer relationship said his personality was largely defined by a philanthropic spirit. Every Christmas Hobbs would anonymously "adopt" a family to provide with food and gifts, said daughter Ruby Voshage.
&nbsp In that spirit of generosity Hobbs' family is asking that memorial donations be made to the food pantry at the Red Star Baptist Church, one of Hobbs' favorite charities. - Matt Sanders, Southeast Missourian



Janis Martin R.I.P.
&nbsp She passed away at 4pm Monday, September 3, 2007. Rockabilly artist, Janis Martin had been diagnosed with terminal cancer and it had spread all over her body. Her husband Wayne Whitt has said that she was napping most of the day in a hospital bed at her home in Danville, VA.
&nbsp Janis had been suffering from severe headaches over the past several months so she found it necessary to cancel her recent booking at the Americana Festival in England. The headaches turned out to be stress related from all the grief she had to endure from losing her son Kevin who passed away in January of this year. Recently when a large tumor appeared on her shoulder, Janis and Wayne headed back to the doctors for tests. The tests revealed that she has a very aggressive type of cancer and spreaded all over her body.
&nbsp She gave so much to the world of music and to her fans both here in the US and in Europe and the rest of the world. To read further about her career, you can google her name or click on this link:
http://www.myspace.com/femaleelvis or
http://www.history-of-rock.com/janis_martin.htm
&nbsp Cards can be sent to her home at this address:
&nbsp Janis Martin and Wayne Whitt
&nbsp 2217 Mount View Rd.
&nbsp Danville, VA 24540



"Tex" Davis Dies at 93
&nbsp HENDERSONVILLE, TN, August 30, 2007 - Sheriff Tex Davis, whose efforts as a songwriter, manager and promoter altered rock 'n' roll and country music history has died. He was 93, and had recently been released from the hospital after a long period of declining health.
&nbsp Davis managed Vincent to popularity, and later he took a job as promotion man at Monument Records in Nashville, where he pitched now-classics from Kris Kristofferson, Dolly Parton, Jeannie Seely and many others to radio stations. All of this from a man born in Connecticut as William Douchette.
&nbsp Douchette became "Sheriff Tex Davis" quite suddenly one day, after WLOW radio in Norfolk, Va. gave him a job as disc jockey for a country music show. "Douchette" didn't sound terribly country, and the station ran an introduction with the sound effect of a horse galloping. When the horse sounds stopped, the nervous disc jockey improvised, "This is Sheriff Tex Davis here," and the name stuck.
&nbsp In 1954, Mr. Davis opened Norfolk station WCMS, where he did disc jockey work and also booked Grand Ole Opry acts into the Norfolk Arena.
&nbsp Capitol Records producer Ken Nelson instructed Davis to bring Vincent and his band, The Blue Caps, to Nashville to record at Owen Bradley's studio. The result was an enduring classic that is now part of rock 'n' roll's DNA. It has been covered by John Lennon, the Everly Brothers, Jerry Lee Lewis and hundreds of others.
&nbsp Davis' contributions weren't limited to music. He also served his country in World War II. He is survived by his wife, Betty, daughter Bobbi and son Michael (an in-demand Nashville steel player and harmonica player).



ED NOTE: I attended the visitation for Sheriff Tex Davis on Saturday, September 1, 2007 at the Our Lady of Lake Catholic church in Hendersonville, Tennessee. Many of Bill's family and friends gathered to say good-bye. Leave to Bill to be a "character" until the end. He seemed comfortable in his casket, wearing a gray sweatshirt with "Over the Hill" across the front along with a pair of dark blue sweat pants. He was at peace. His son Michael played steel guitar while a group of Bill's favorite musicians backed him up. - Bob Timmers

Sheriff Tex Davis family photo collage #2



Kicking Off the Elvis Week in Memphis as the
RHOF Inducts
Elvis Presley
&nbsp The Rockabilly Hall of Fame® waited for the right time to induct and show appreciation for rockabilly pioneer Elvis Presley, as they wanted the award to go directly to the Elvis Presley estate.
&nbsp Bob Timmers, founder of the Rockabilly Hall of Fame® (in 1997) presented a special "Lifetime Achievement/Induction" Plaque to long time friend of Elvis and his family, Patsy Andersen, who worked at Graceland for 22 years. Elvis' cousin, Jerry Presley, was also at the RHOF presentation. The award will be passed on to Priscilla Presley.
&nbsp In turn, Patsy presented the Rockabilly Hall of Fame® with a beautiful recognition plaque from the "Elvis' Favorite Gospel Music Show".
&nbsp This event took place Sunday night August 12th 8pm at the New Daisy Theater on Beale Street in Memphis. The show's theme, The King's Favorite: GOSPEL Music, featured: The Stamps Quartet, The Blackwood Brothers," Elvis' cousin Jerry Presley, and many other surprise guests.
&nbsp Elvis fans know how much gospel music was a part of The King's life.
See event photos



Gene Vincent:
The Outtakes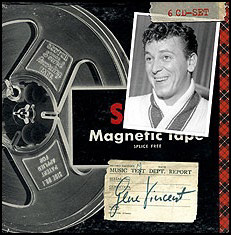 &nbsp (6x CD boxset & 76 page booklet - this set comes in the small 5" x 5" box like the Janis Martin & Everly Brothers from the same series. 226 trax - Hardcore Gene Vincent fans ... and there are thousands of them out there ... have waited all their lives for this collection.
&nbsp Gene died in 1971, and this is the closest his diehard fans will ever get to finding six new CDs of their man in his prime ... and the closest they'll ever get to attending a Gene Vincent session. Yes, it's outtakes, but it gives us a chance to hear Gene Vincent's artistry in-the-making. You're there, up in the control room listening to him try a song one way, then another. You can second-guess the producers and listen to the musicians talk it through. If you know every note of the finished song, you can hear how Gene and the Blue Caps got there and share in the decisions along the way. This is truly it. The SCREAMING END. There are no more Gene Vincent recordings to be released in any way, shape, or form. Diehard fans, musicologists, musicians, and old time rock 'n' rollers looking for something new have waited too long for this.
&nbsp The sessions date from October 1958 to March 1967. All known Gene Vincent outtakes are included. Only a tiny fraction of this material has ever been issued before. The highlights include eleven songs from his final sessions with the legendary Blue Caps spread over CDs 1 & 2, including favourites like You Are The One For Me, Rip It Up, Maybelline and Gone, Gone, Gone. Multiple takes of eight songs from his Capitol Studios sessions of January 1961 are included on CDs 2-4, while CDs 4-5 feature Gene Vincent recording in London 1961-63 (six titles from Abbey Road Studios, two from Olympic Sound Studios, and one from a JOE MEEK session for the 'Live It Up' movie soundtrack). The final CD contains material from his 1966-67 sessions in Hollywood for Challenge Records.
More information here.


&nbsp SHIPPING DATE: AUGUST 13, 2007 (estimated)
&nbsp STREET DATE: SEPTEMBER 03, 2007
&nbsp ARTIST GENE VINCENT
&nbsp TITLE The Outtakes LABEL Bear
&nbsp Family Records CATALOG # BCD 16842
&nbsp ISBN-CODE 978-3-89916-330-8
&nbsp FORMAT 6-CD digibox with 76-page booklet
&nbsp TRACKS 226 PLAYING TIME 451:32






New Scotty Moore CD
&nbsp Scotty Moore presents the Mighty Handful's debut CD, "Volume 1". It will be available online sometime in late August but if you are fortunate enough to be going to either of the bands performances in August '07 at the Last Man Standing show in Memphis you'll have a chance to pick up one of the first 1000 copies (while they last) that will be pre autographed by all members (except for Boots, may he Rest In Peace).
&nbsp In the meantime check out their new myspace page by click in Scotty's myspace top freinds list or just going here http://www.myspace.com/themightyhandfull. You can also sample all the tracks at http://scottymoore.net/mightyhandful.html






Dedication at the birthplace of Rock & Roll + FREE CONCERT
Rock This Joint
Historical Plaque
&nbsp Gloucester City, NJ. The birthplace of Rock & Roll! Sounds good, doesn't it? Well it's also very true. A historic marker will be dedicated saying so. It's been a long time coming, but thanks to longtime Haley Fan and Rock & Roll enthusiast Wayne Young, it's finally coming to pass.
&nbsp Wayne has been blowing this horn for many years, and finally he's getting the support from the City, State and many Rock & Roll historians to make it a reality. On Saturday July, 14th from 2pm to 7pm at the corner of Market & Broadway in Gloucester City, Rockabilly favorites Tommy Conwell and Full Blown Cherry along with Rock & Roll Legends Charlie Gracie and Bill Haley's Original Comets will hit the stage to perform their favorite tunes in memory of Bill Haley's early days performing at The Twin Bar creating what we know now as Rock & Roll.
&nbsp The entire concert will be broadcast live on WNJC Radio 1360 AM by radio personality King Arthur. It was back in 1951, in an 18 month stint at The Twin Bar on Broadway & Market Streets in Gloucester City, NJ, that Bill Haley & The Comets (then known as The Saddlemen) architected the style of music known as Rock & Roll. Coming out of the experience with a little tune titled, ROCK THE JOINT (the precursor to Rock Around The Clock), and with the opening line "WE'RE GONNA TEAR DOWN THE MAILBOX, RIP UP THE FLOOR, SMASH OUT THE WINDOWS AND KNOCK DOWN THE DOOR", it's obvious who the pied pipers of Rock & Roll were and still are.
&nbsp The Rock & Roll heroes to be honored on the mural and historic marker are as follows: BILL HALEY, BILLY WILLIAMSON, JOHNNY GRANDE, MARSHALL LYTLE AND DANNY CEDRONE (although Cedrone was never an official member of the band, he was a very important part of The Saddlemen / Comets sound. Playing both guitar solos in Rock The Joint and Rock Around The Clock.
&nbsp Cedrone also performed at The Twin Bar many times with his band The Esquire Boys and with his three little girls The Cedrone Sisters before his untimely death in 1954. Danny Cedrone's guitar is on display at The Rock & Roll Hall Of Fame in Cleveland since 1998. The Cedrone Sisters, Marie, Theresa and Janet will be present to represent their daddy). Long Live Rock & Roll!

&nbsp FREE CONCERT
&nbsp Date: Saturday July, 14th 2007
&nbsp Time: 2pm to 7pm
      &nbsp Place: Jack's Twin Bar
&nbsp 200 S. Broadway (@ Market St)
&nbsp Gloucester City, NJ 08030
&nbsp Danny Vanore (215) 336-5101 Cell (215) 847-2883
&nbsp Janet Cedrone (215) 925-5795






Bo Diddley Update
&nbsp June 20, 2007 - We are delighted to be able to report that BO DIDDLEY has now been discharged from Shands Rehab Hospital in his home town of Gainesville, FL, where he had been undergoing speech and occupational therapy since suffering a stroke after a show in Council Bluffs, IA, May 13th.
&nbsp Fans can continue to send their well wishes to him at postmaster@tciartists.com or to TCI (Talent Consultants International, Ltd.), 105 Shad Row, 2nd Floor, Piermont, NY 10968 or via the BO DIDDLEY-The Originator website at surfsinkorswim@yahoo.com or via the website's Guestbook, located at http://members.tripod.com/~Originator_2/guestbook.html



Johnny Cash.Com Radio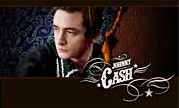 &nbsp Bill Miller of the Official Johnny Cash Web Site, www.johnnycash.com announced that Johnny Cash.Com Radio, a streaming weekly broadcast featuring interviews with Cash family members, associates, friends and fans began Wednesday, June 13th.
&nbsp In addition to the intimate interviews, each one hour broadcast will feature discussions of Johnny Cash's nearly five-decade long career, music, sound bites from the Man In Black himself, interactive contests and more.
&nbsp "We've operated JohnnyCash.Com for nearly eleven years and decided that it was time to take the already technically cutting-edge site and bring it to the next level," said Miller. "The site attracts hundreds of thousands of visitors each month and we want to keep the experience fresh and relevant despite the fact that Johnny passed away four years ago this coming September."
&nbsp The debut program features Johnny and June Carter Cash's son, John Carter Cash, who discusses his new book Anchored in Love: An Intimate Portrait of June Carter Cash, which chronicles the struggles and triumphs his parents experienced during their careers and marriage. "It's a revealing story of two people who loved each other deeply, overcoming the adversities and pain among triumphs and stellar careers along the way," Miller said.
&nbsp The programs will stream from the Cash web site and will be archived for later listening as well, according to Miller. Listeners will be able to participate in contests for free Johnny Cash merchandise and memorabilia in each program.






New Danny Gatton CD
&nbsp Look for a new addition this summer to the growing catalog of Danny Gatton live CDs in LIVE 1977: THE HUMBLER STAKES HIS CLAIM, which is due on July 10, on Tom Principato's Powerhouse Records label www.powerhouserecords.com.
&nbsp For those who want tibdits, excerpts have been posted on www.myspace.com/powerhouserecords2, while the CD packaging also comes with liner notes written by Ralph Heibutzki, author of UNFINISHED BUSINESS: THE LIFE & TIMES OF DANNY GATTON (Backbeat Books).
&nbsp Instead of a slick soundboard recording, LIVE 1977 allows you to hear Danny in the Washington, D.C. and Maryland-area clubs where he laid down the markers for his underground legend. 
&nbsp The sources come from recordings by sound engineer Chris Murphy, "made with microphones placed in the audience," Powerhouse's press release notes, in part, "so there is a feeling of being right there in the club with glasses clanking and audience responses."
&nbsp Highlights include "Sweet Georgia Brown," as well as mood pieces like "Canadian Sunset," blues shuffles ("Walkin' With Danny"), white-knuckled showcases ("Fingers On Fire," "Nit Pickin'"), and two versions of "Harlem Nocturne," the '40s standard that remained one of Danny's showpieces to the end.
&nbsp For more details, visit www.powerhouserecords.com/, http://bigmo.com/, or chairmanralph.com (official site for the UNFINISHED BUSINESS biography).




Never Before Seen Elvis Footage with Sound
Tudelo's Own Elvis Presley
&nbsp CONTAINS: Recently discovered UNRELEASED FILM with sound of Elvis performing 6 songs live in Tupelo Mississippi 1956. Further unseen footage contains backstage, evening show, parade and many more. PLUS: Interview with Elvis at the 1957 Tupelo show, NEVER BEFORE HEARD! and includes footage from the show.
&nbsp The DVD Audio section contains 21 tracks of the two shows from Tupelo 1956 concerts. SPECIAL LIMITED EDITION BONUS: A 200 page detailed book with hundreds of unpublished photographs, rare materials and artifacts from the Tupelo Events.
http://www.memphisrecordingservice.com/tupeloLE.htm.






State of Rockabilly Hall of Fame® Report as the ...
Rockabilly Hall of Fame®
Celebrated Its 10th
&nbsp Created on March 21, 1997 by Bob Timmers, The RHOF has a seen a steady growth in content and popularity. Never showing a profit makes it difficult at times, but we continue to push forward each day to expose and to expand this "Free Internet Rockabilly Public Library" to the world.
&nbsp The actual Celebration Show was at Viva Las Vegas, Friday, April 6, 3-7 pm in the Gold Coast Hotel's main floor Showcase Room.
&nbsp What drives us is to observe dozens of rockabilly legends re-assume their careers because they have been re-discovered through the pages of the RHOF. That, along with the fans being able to communicate with their favorite artists on line and at shows, is simply a wonderful experience for everyone. One of our favorite stories is about a legend we inducted a few years back. When his 6-year-old grandson learned that grandpa was an early "rock star", he just had to start taking guitar lessons!
&nbsp Oh, about that International Rock-A-Billy Hall of Fame in Jackson, TN that recently issued a press release with statements that were out dated and taken out of context ... For the record, we do not support that organization while it continues to use our U.S. Government Registered (non-profit) Trademarked name. We initially thought we had some common ground, but soon realized their goals and direction were much different than we were led to believe. We sincerely apologize for any confusion this matter has caused artists, fans and loyal readers.
&nbsp &nbsp Stick with us and you'll get to feel the "pluse of rockabilly" then and now. You'll enjoy our daily news updates, features, current show information, artists profiles, photo pages, special columns and much more. 20,000 page viewers a day indicates we may be doing something right.
&nbsp Many thanks to everyone who visits and supports the http://www.rockabillyhall.com
God Bless,
Bob Timmers






Jerry Lee Live DVD
&nbsp Following the tremendously successful release of his #1 Independent charted album Last Man Standing last fall ... on March 6, 2007, Artists First and Shangri-La Entertainment released a very special Jerry Lee Lewis Live DVD. Jerry Lee Lewis Last Man Standing LIVE is history in the making featuring a Rolling Stone, a couple of Jones, an Eagle and a man on a throne.
&nbsp Lewis proves yet again that he doesn't get older; The Killer keeps getting bolder. For the filming of this unique, live DVD, he gathered with friends, family and rock 'n' roll icons to perform at a series of private shows in New York and Los Angeles. Rock 'n' roll, soul and country music legends gathered from the world 'round to show their admiration for one of the great original song stylists of all time. Last Man Standing LIVE is an intimate and unprecedented event in music history, which includes interviews, as well as documentary and archival footage.
&nbsp The DVD's roster of music all-stars includes 11 Grammy winners with 36 awards among them, six members of the Rock and Roll Hall of Fame, one member of the Rockabilly Hall of Fame, and three members of the Country Music Hall of Fame. The guest artists are Willie Nelson, Tom Jones, Chris Isaak, Norah Jones, Buddy Guy, Solomon Burke, Merle Haggard, Kid Rock, Kris Kristofferson, Ron Wood, Don Henley, and John Fogerty.
&nbsp Lewis and his peers were backed by an all-star band throughout the filming of these performances including Jim Keltner on drums, Rick Rosas on bass, Nils Lofgren on guitar and pedal steel, Ken Lovelace and Jimmy Rip on guitar, Ivan Neville on organ and piano, and Maxayn Lewis, Stacie Plunk, and Charlotte Gibson singing backup. Keltner is a legendary drummer who has worked with Rock 'n' Roll's all time greats including John Lennon, George Harrison, Ringo Starr, Eric Clapton, Joe Cocker, the Rolling Stones, Bob Dylan, Neil Young and more. Lofgren is a well respected solo artist in his own right who has worked with some of rock's most celebrated acts including as a member of Bruce Springsteen's E Street Band. Neville, who is part of New Orleans' most famous musical family, is an accomplished solo artist and full time member of the Neville Brothers with his father Aaron. Rip, who produced Lewis's Last Man Standing, is one of the most sought after session guitarists and producers who can be heard on albums by Mick Jagger, Rod Stewart, and Debbie Harry. Last, but not least, Lovelace is a highly regarded Nashville session guitarist who will mark his 40th year as Jerry Lee's bandleader this May.
&nbsp Lewis' critically acclaimed album Last Man Standing debuted at #1 on the Billboard Top Independent Album Chart, at #4 on the Billboard Top Country Album Chart and at #26 on the Billboard Top 200 Album Chart in the first week of its release. Last Man Standing, which has sold over 325, 000 to date worldwide, ended 2006 on Billboard's Top 25 Independent Albums Of The Year. The star-studded album, which features 15 members of the Rock 'n' Roll Hall of Fame including Lewis himself, has shipped nearly 400, 000 thousand units and hit #6 on the Americana Radio Charts. The Killer has made his comeback.
&nbsp Superstar artists performing duets with Jerry Lee Lewis on Last Man Standing are: Jimmy Page ("Rock and Roll"), B.B. King ("Before The Night Is Over"), Bruce Springsteen ("Pink Cadillac"), Mick Jagger on vocals and Ronnie Wood on pedal steel guitar ("Evening Gown"), Neil Young ("You Don't Have To Go"), Robbie Robertson ("Twilight"), John Fogerty ("Travelin' Band"), Keith Richards ("That Kind of Fool"), Ringo Starr on vocals ("Sweet Little Sixteen"), Merle Haggard ("Just a Bummin' Around"), Kid Rock ("Honky Tonk Woman"), Rod Stewart ("What's Made Milwaukee Famous"), George Jones ("Don't Be Ashamed of Your Age"), Willie Nelson ("Couple More Years"), Toby Keith ("Ol' Glory"), Eric Clapton ("Trouble In Mind"), Little Richard ("I Saw Her Standing There"), Delaney Bramlett ("Lost Highway"), Buddy Guy ("Hadacol Boogie"), Don Henley ("What Makes The Irish Heart Beat"), Kris Kristofferson ("The Pilgrim").






Bill Haley Museum Opens
In Munich, Germany
&nbsp For many years now, Hydra Records of Munich, Germany, has been in the forefront of promoting the rockin' music and influence of Bill Haley and his Comets. To take this a logical step forward, they are proud to announce the establishment of a museum devoted to all matters relating to Bill Haley.
&nbsp With the song 'Rock Around The Clock', Bill and his Comets not only launched a musical revolution but changed youth culture forever. All in all, the outfit has sold in excess of 135 million records and are still rock 'n' roll leaders. It is not exaggerating to state that they are one of the most important bands in musical history. 
&nbsp In their Bill Haley museum, Hydra Records has on display a never before seen quantity of their records, original documents, music instruments, gold records, awards, movie posters, pictures and much more relating to the genius that was Haley. There are also additional exhibits concerning Bill's musical contemporaries and the musical styles involved. In short, this is a breath taking in-depth overview of one of the leading figures of rock 'n' roll.  It has all been carefully set up to entertain and be of interest to anyone who has an interest in music, both past and present. 
&nbsp The legend and importance of Bill Haley and his Comets cannot be over estimated and should be preserved in our memories forever.   
&nbsp Museum concept:
&nbsp Dr. Winfried GrŸndel
&nbsp Klaus Kettner



Elvis: The Ed
Sullivan Shows
Image Entertainment, Inc. celebrates the legend of ELVIS PRESLEY with the first-ever DVD release of the undisputed king of rock 'n' roll's historic earth-shattering performances in ELVIS PRESLEY: THE ED SULLIVAN SHOWS. This 3-disc special edition DVD set is availble now.
&nbsp Produced by Grammy and Emmy-award winning producer Andrew Solt (Imagine: John Lennon, his Is Elvis, The History of Rock 'n' Roll, Heroes of Rock 'n' Roll), the DVD consists of the three complete Ed Sullivan Shows on which Elvis made rock 'n' roll and TV history. Elvis first appeared on the show September 9, 1956 and sent shockwaves through a repressed post-war America -- effectively opening a generational rift between parents and their children -- with his soulful singing, sexual hip gyrations and raw rock 'n' roll energy. Elvis attracted a record-breaking audience of over 72 million people -- more than 80% of the television-viewing audience -- which equaled one of every third man, woman and child in the U.S. at that time. Viewing Elvis Presley's three appearances on the Ed Sullivan Show in their entirety frames the context of the country's appetite for entertainment in 1956. By glimpsing this time capsule Elvis's raw, confident and casual performances illustrates why he was so charismatic and how he captured the imagination of the world.
&nbsp On his first Sullivan appearance, Elvis performed from CBS Television City in Hollywood while he was on the West Coast shooting his first feature film Love Me Tender. Although the movie was two months away from release and the single was not available in stores, Elvis debuted the song "Love Me Tender" that night on the show; he followed it up with "Don't Be Cruel" (with the Jordanaires), "Ready Teddy" and "Hound Dog." Elvis returned on October 28, 1956 this time in New York , triggering ecstatic screams from the largely teen audience while performing his current hits "Don't Be Cruel," "Love Me Tender" and "Hound Dog." This time around, he added Lieber & Stoller's "Love Me" to his playlist. Elvis's inspired performances as well as his growing reputation for hip shaking and sensual gyrations convinced CBS's censors that the Ed Sullivan Show should film him only above the waist during his third and final appearance on January 6, 1957. On this final Sullivan show, Elvis performed "Hound Dog," "Heartbreak Hotel," "Love Me Tender," "Don't Be Cruel," "Too Much," "When My Blue Moon Turns To Gold Again" and "Peace In The Valley." After the show went off without incident, Ed Sullivan proclaimed him, "A real decent fine boy." Sullivan, in his inimitable style, further thanked Elvis by adding, "We've never had a pleasanter experience on our show with a big name than we've had with you ... You're thoroughly all right." This was the last time Elvis would appear live on American television.
&nbsp Since the DVD features the three Sullivan shows in their entirety, there are other historic variety show appearances by guests such as Carol Burnett, novelty artist Senor Wences, various Broadway stars, athletes such as boxer Sugar Ray Robinson, tennis great Don Budge, baseball legend Jackie Robinson and numerous comedians. Each of the three shows run about one hour and all include the original commercials, which aired as part of the show's live broadcast. The 3-disc special edition DVD features re-mastered Dolby Digital 5.1 audio as well as the original mono soundtrack. The Kinescope video has been enhanced by a breakthrough technical process -- created by a company called Live Feed -- resulting in an optimal sound and visual experience.
&nbsp Special bonus features include: a rare color 8mm home movie shot in 1955 which is the first-ever recorded footage of a very young Elvis (age 20) who was not yet managed by Col. Tom Parker; special Elvis moments including an appearance by comedian John Byner; and home movies of Elvis and Priscilla with some of the earliest shots of their daughter Lisa Marie. In addition, the package includes insightful interviews and reminiscing with legendary producer Sam Phillips of Sun Records, Gordon Stoker of the Jordanaires, Marlo Lewis, producer of these three historic Ed Sullivan Shows, renowned television host Wink Martindale; High School buddy and Memphis DJ George Klein and Elvis's close friend and Memphis Mafia member Jerry Schilling, author of Me And A Guy Named Elvis. The impressive package also includes a collectible booklet about Elvis on Sullivan featuring liner-notes written by pre-eminent rock scribe, Greil Marcus.






2nd Sam Phillips B-D Show
in Florence, AL, Jan 2-6
FLORENCE, AL - Jerry Phillips could celebrate his late father's birthday and the musical legacy he left behind anywhere in the country. Memphis, Tenn., springs to mind since that is where Sam Phillips founded Sun Records, which gave birth to the music of rock 'n' roll pioneers such as Elvis Presley, Jerry Lee Lewis, Roy Orbison, Carl Perkins, Johnny Cash, Charlie Rich and blues artists B.B. King and Howlin' Wolf.

But Phillips chose Florence and the Shoals. "Sam was always proud of his hometown of " Phillips said. "He always spoke of his upbringing here."
&nbsp The second Sam Phillips Music Festival will feature a variety of musical entertainment and other events honoring "The Father of Rock 'N' Roll." "Sam Phillips meant so much to our community and city," Florence Mayor Bobby Irons said. "Sam Phillips brought so much to the music industry and our heritage here. It's something we're so proud of."
&nbsp Jerry Phillips said last year's musical events, which culminated with a concert by Phillips protégé, Jerry Lee Lewis, sold out. Phillips expects more sellouts for the 2007 festival which includes performances by Waynesboro, Tenn., native and country music artist Mark Collie and Jason D. Williams, a rock 'n' roll pianist who has been compared to a young Jerry Lee Lewis. Phillips said wherever the Muzik Mafia play, other entertainers such as Kid Rock and Hank Williams Jr. have been known to make surprise appearances. Muzik Mafia will headline the event. "You never know who will show up," he said.
&nbsp This year's festival will also feature the "Rock Shop," a room in the Marriott Convention Center where patrons can purchase event and entertainer memorabilia. Tickets for the festival go on sale today at Big River Broadcasting's office on Sam Phillips Street or online at WQLT.com, WSBM.com and WXFL.com.

SAM PHILLIPS CELEBRATION SCHEDULE
Jan. 2: 5 p.m., Proclamation by the Florence City Council
Jan. 3: 11 a.m., Florence-Lauderdale Public Library, Sam Phillips Birthday Party
11-11:30 a.m., piano concert featuring Christine Lovelace Gentry
11:30 a.m.-noon, birthday cake and fellowship
Noon-1 p.m. conversations on Sam hosted by Terry Pace
8 p.m. Marriott Shoals Hotel & Conference Center, music by Eric Heatherly
Jan. 4: 8 p.m., "Muscle Shoals to Music Row Live," live radio simulcast/ Internet Webcast, Holiday Inn, Sheffield
Jan. 5: 8 p.m., The Official "Sam Jam" featuring legendary blues artist Jimmy Hall, the former vocalist for Wet Willie, The Keynote Room, Florence Jan. 6: "The Sam Phillips Music Celebration," Marriott Shoals Resort and Conference Center, Florence
6-8 p.m. acoustic music rooms
8-8:45 p.m., Mark Collie
9-9:45 p.m., Jason D. Williams
10 p.m.-until: The Muzik Mafia, featuring special guests


Sam's Tribute Page



Two Haley Movies to DVD
The two films Bill Haley & His Comets made in 1956 are finally coming to DVD in North America.
Sony Pictures has announced that it will be releasing Rock Around the Clock and Don't Knock the Rock to Region 1 (North America) DVD on January 23, 2007. The films were produced by Columbia Pictures, which Sony purchased some years ago, and will be released together on one disc.
This release marks the first official home video release of these films, as Columbia/Sony never issued an official release of the films in the VHS tape or laserdisc format, although unofficial releases in these and DVD formats have been circulating for years.
Rock Around the Clock is considered the first true rock and roll film. When it was released it was a major hit and was banned in some jurisdictions due to the fact it sparked rowdy behavior (such as dancing) in theaters. In the UK Queen Elizabeth II reportedly requested a private showing of the film. Its follow-up, Don't Knock the Rock was produced almost immediately but was not as successful and is chiefly remembered as the film that introduced many to the music of Little Richard.
Co-starring with Haley and the Comets in Rock Around the Clock are the Platters and Freddie Bell and the Bellboys, while Alan Dale, the Treniers and the aforementioned Little Richard appear with Haley in the sequel. DJ Alan Freed appears as himself in both motion pictures.
In both films, Haley and the Comets lip-synch to numerous Decca recordings, including "See You Later Alligator", "Rip it Up", "Hot Dog Buddy Buddy", "Rock-a-Beatin' Boogie", "Calling All Comets" and, of course, "Rock Around the Clock" and "Don't Knock the Rock" (although the latter is heard only over the opening credits of the film; Alan Dale sings the song during the movie itself). Of note to Haley completeists is the fact that the performances of the instrumentals "Rudy's Rock" (in Rock Around the Clock) and "Goofin' Around" (in Don't Knock the Rock) are unique to these films and were never released on record by Decca or anyone else. Hydra Records of Germany included off-air recordings of the two film tracks on its CD On Screen in the late 1990s, but no in-studio recordings have ever been released. Haley also gets to do a little bit of acting in the two films.
The listing for the release on Amazon.com does not indicate if there will be any extra features on the DVD.
-Alex Frazer-Harrison



Ruth Brown, 78, R.I.P.
&nbsp November 18, 2006 - Ruth Brown, the gutsy rhythm and blues singer whose career extended to acting and crusading for musicians' rights, died on yesterday in Las Vegas. She was 78 and lived in Las Vegas.
&nbsp The cause was complications following a heart attack and a stroke she suffered after surgery, and Ms. Brown had been on life support since Oct. 29, said her friend, lawyer and executor, Howell Begle.
&nbsp Ms. Brown sustained a career for six decades: first as a bright, bluesy singer who was called "the girl with a tear in her voice" and then, after some lean years, as the embodiment of an earthy, indomitable black woman. She had a life of hard work, hard luck, determination, audacity and style. Sometimes it was said that R&B stood as much for Ruth Brown as it did for rhythm and blues.
&nbsp As the 1950s began, Ms. Brown's singles for the fledgling Atlantic Records - like "(Mama) He Treats Your Daughter Mean" and "5-10-15 Hours" - became both the label's bankroll and templates for all of rock 'n' roll. She could sound as if she were hurting, or joyfully lusty, or both at once. Her voice was forthright, feisty and ready for anything.
&nbsp After Ms. Brown's string of hits ended, she kept singing but also went on to a career in television, radio and movies ( including a memorable role as the disc jockey Motormouth Maybelle in John Waters's "Hairspray") and on Broadway, where she won a Tony Award for her part in "Black and Blue." She worked clubs, concerts and festivals into the 21st century.
&nbsp Ms. Brown was born Ruth Weston on Jan. 12, 1928, in Portsmouth, Va., the oldest of seven children. She made her debut when she was 4, and her father, the choir director at the local Emmanuel African Methodist Episcopal Church, lifted her onto the church piano. In summers, she and her siblings picked cotton at her grandmother's farm in North Carolina. "That made me the strong woman I am," she said in 1995.
&nbsp As a teenager, she would tell her family she was going to choir practice and perform instead at U.S.O. clubs at nearby naval stations. She ran away from home at 17, working with a trumpeter named Jimmy Brown and using his last name onstage. She married him, or thought she did; he was already married. But she was making a reputation as Ruth Brown, and the name stuck.
&nbsp The big-band leader Lucky Millinder heard her in Detroit late in 1946, hired her for his band and fired her in Washington, D.C. . Stranded, she managed to find a club engagement at the Crystal Caverns. There, the disc jockey Willis Conover, who broadcast jazz internationally on Voice of America radio, heard Ms. Brown and recommended her to friends at Atlantic Records.
&nbsp On the way to New York City, however, she was seriously injured in an automobile accident and hospitalized for most of a year; her legs, which were smashed, would be painful for the rest of her life. She stood on crutches in 1949 to record her first session for Atlantic, and the bluesy ballad "So Long" became a hit.
&nbsp She wanted to keep singing ballads, but Atlantic pushed her to try upbeat songs, and she tore into them. During the sessions for "Teardrops From My Eyes," her voice cracked upward to a squeal. Herb Abramson of Atlantic Records liked it, called it a "tear," and after "Teardrops" reached No. 1 on the rhythm and blues chart, the sound became her trademark for a string of hits.
&nbsp Ms. Brown was the best-selling black female performer of the early 1950s, even though, in that segregated era, many of her songs were picked up and redone by white singers, like Patti Page and Georgia Gibbs, in tamer versions that became pop hits. The pop singer Frankie Laine gave her a lasting nickname: Miss Rhythm.
&nbsp Working the rhythm and blues circuit in the 1950s, when dozens of her singles reached the R&B Top 10, Ms. Brown drove a Cadillac and had romances with stars like the saxophonist Willis (Gator Tail) Jackson and the singer Clyde McPhatter of the Drifters. (Her first son, Ronald, was given the last name Jackson; decades later, she told him he was actually Mr. McPhatter's son, and he now sings with a latter-day lineup of the Drifters.)
&nbsp In 1955 Ms. Brown married Earl Swanson, a saxophonist, and had a second son, Earl; the marriage ended in divorce. Her two sons survive her: Mr. Jackson, who has three children, of Los Angeles, and Mr. Swanson of Las Vegas. She is also survived by four siblings: Delia Weston of Las Vegas, Leonard Weston of Long Island and Alvin and Benjamin Weston of Portsmouth.
&nbsp Her streak of hits ended soon after the 1960s began. She lived on Long Island, raised her sons, worked as a teacher's aide and a maid and was married for three years to a police officer, Bill Blunt. On weekends she sang club dates in the New York area, and she recorded an album in 1968 with the Thad Jones-Mel Lewis Big Band. Although her hits had supported Atlantic Records - sometimes called the House That Ruth Built - she was unable at one point to afford a home telephone.
&nbsp The comedian Redd Foxx, whom she had once helped out of a financial jam, invited her to Los Angeles in 1975 to play the gospel singer Mahalia Jackson in "Selma," a musical about civil rights he was producing.
&nbsp She went on to sing in Las Vegas and continued a comeback that never ended. The television producer Norman Lear gave her a role in the sitcom "Hello, Larry." She returned to New York City in 1982, appearing in Off Broadway productions including "Stagger Lee," and in 1985 she went to Paris to perform in the revue "Black and Blue," rejoining it later for its Broadway run.
&nbsp Ms. Brown began to speak out, onstage and in interviews, about the exploitative contracts musicians of her generation had signed. Many hit-making musicians had not recouped debts to their labels, according to record company accounting, and so were not receiving royalties at all. Shortly before Atlantic held a 40th-birthday concert at Madison Square Garden in 1988, the label agreed to waive unrecouped debts for Ms. Brown and 35 other musicians of her era and to pay 20 years of retroactive royalties.
&nbsp Atlantic also contributed nearly $2 million to start the Rhythm and Blues Foundation, which pushed other labels toward royalty reform and distributed millions of dollars directly to musicians in need, although it has struggled to sustain itself in recent years.
&nbsp "Black and Blue" revitalized Ms. Brown's recording career, on labels including Fantasy and Bullseye Blues. Her 1989 album "Blues on Broadway" won a Grammy Award for best jazz vocal performance, female. She was a radio host on the public radio shows "Harlem Hit Parade" and "BluesStage." In 1995 she released her autobiography, "Miss Rhythm" (Dutton), written with Andrew Yule; it won the Gleason Award for music journalism. She was inducted into the Rock and Roll Hall of Fame in 1993.
&nbsp She toured steadily, working concert halls, festivals and cabarets. This year she recorded songs for the coming movie by John Sayles, "Honeydripper," and was about to fly to Alabama to act in it when she became ill.
By JON PARELES

Ruth Brown's Guestbook



"Chuck Berry at 80" Broadcast
&nbsp Fans may be interested to know that to celebrate Chuck Berry's 80th birthday on October 18th, the British Broadcasting Corporation (BBC) Radio 4 network is to air a special 30-minute tribute program recorded last month in his home town of St. Louis, MO.
&nbsp "Chuck Berry at 80", to be broadcast on BBC Radio 4 on Saturday (October 14th) from 10.30am-11.00am BST (9.30am-10.00am GMT/UTC), looks back over Chuck Berry's life and work and reflects on his ongoing popularity in the UK, where he remains a firm favorite amongst his loyal British following and where he recorded his international chart-topping novelty hit "My Ding-A-Ling" in concert for the best-selling "The London Chuck Berry Sessions" album of 1972.
&nbsp Listeners around the world can listen on-line to this special "Chuck Berry at 80" program streamed in RealMedia format by visiting the BBC Radio 4 webpage located at http://www.bbc.co.uk/radio4/ and clicking the "Listen Live" link or, for an additional 7 days after the program has aired, by clicking the "Listen Again" link.





Rockabilly Hall of Fame® To
Celebrate 10th Anniversary
At Viva Las Vegas 4/6/07
&nbsp In 1997 Bob Timmers created the Rockabilly Hall of Fame® in Appleton, Wisconsin as an Internet alternative to the Rock & Roll Hall of Fame in Cleveland. In 2000 he moved closer to the roots of the music by setting up an office in Burns, TN, just west of Nashville.
&nbsp The "RHOF" has come a long way in 10 years. Close to 300 legends have been inducted. Many veteran rockers have risen out of retirement to play and record again. The RHOF label has released over 20 CDs. The RHOF has become a non-profit organization, allowing donations from US residents be to tax deductible. Its web site page-hit count averages about 18,000 a day world-wide. Bob and his volunteer staff have attended numerous weekenders, big shows and small venues, taking photographs and mingling with the artists and fans.
&nbsp So to celebrate the RHOF has accepted Tom Ingram's invitation to "have the party at his place" - Viva Las Vegas, Friday, April 6, 2007 at the Gold Coast Hotel from 4 pm to 7pm.
&nbsp Performers who are scheduled appear at this special event are: Glen Glenn, Dale Hawkins, Dickie Harrell, Kay Wheeler, Roman Self, The Hillbilly Hellcats, The Buzzards, Dave & The Bad Cats, Alan Clark, Rory Justice, Bob Kelly and Mike Vincent.
&nbsp More news and updates will follow as April 6th, 2007 gets closer.






Al Casey 1936-2006
&nbsp Al Casey passed away September 17, 2006 in Phoenix AZ. He died of natural causes and went peacefully. &nbsp He was most noted for the records he made with producer Lee Hazlewood, with artists like Duane Eddy and Sanford Clark. He also has made numerous records on his own, reaching his commercial peak in the early 1960s, when a few of his instrumental (or mostly instrumental) surf and R&B-rock singles made the Top Hundred. In the 1960s and 1970s he worked often as a session player in Los Angeles, and was still putting out records under his own name in the 1990s.
&nbsp Casey was still in his teens when he started working with Hazlewood in Phoenix, introducing Lee to Sanford Clark, whose hit "The Fool" was produced by Hazlewood. Casey's band backed Clark on the singer's records, as well as other discs cut by Hazlewood. Casey was in Eddy's band, the Rebels, in which he played the piano, although he's more known for his guitar playing. Casey also wrote one of Eddy's earliest hits, "Ramrod," as well as cowriting another Eddy hit, "Forty Miles of Bad Road," with Duane. In the early 1960s Casey was dividing his time between sessions in L.A. and Phoenix, and working with his own group, the Al Casey Combo. Somewhat surprisingly, considering his twangy background with Eddy and the surf recordings in his near future, his first successes were with bluesy instrumental rock singles with a jazzy organ groove (played by Casey himself). "Cookin'" made #92 on the pop chart, while a similar follow-up, "Jivin' Around," did a little better, getting to #71 pop and #22 in the R&B listings.
&nbsp In 1963, however, he and Hazlewood rode the surf craze and cut an entire surf LP, much of which featured Hazlewood compositions, and all of which had respectably tough reverberant guitar by Casey. A single from the album, "Surfin' Hootenanny" (with almost incidental female vocals by the K-C-Ettes, aka the Blossoms), became Casey's biggest hit, making #48; top L.A. session dudes Leon Russell (organ) and Hal Blaine (drums) were present on many or all of the tracks. Casey's solo career petered out when the small independent label he recorded for, Stacy, closed shop around the beginning of 1964. Casey found a lot of work, though, as a session man, on recordings by artists including the Beach Boys, Eddy Arnold, and Frank Sinatra. He also ran a music store in Hollywood in the late 1960s, and played as a member of the band on Dean Martin's television show. In the mid-'90s he made a solo recording for Bear Family, Sidewinder.
Courtesy: Paper Heart Myspace page.
Terry Bagwell, Phoenix, reports: A Guest Book Is on line for anyone who would like to say anything. www.legacy.com/azcentral obituaries. Losing Al is a great lost to Music.






New Killer CD:
"Last Man Standing
&nbsp Jerry Lee Lewis is the last man standing from his generation of rockers, and no one could have expected that.
&nbsp His hardheaded life of self-destructive recklessness - filled with drugs, booze and broken marriages - wasn't exactly the formula for a long career, but "The Killer" is still rocking.
&nbsp Just shy of his 71st birthday, Lewis is releasing his first studio album in more than a decade. Its title? "Last Man Standing."
&nbsp "I just felt like I was ready to do it again," Lewis said with a smile.
&nbsp As a pioneer rock 'n' roller for Sam Phillips' Sun Records, Lewis was a member of the so-called "Million Dollar Quartet" with Elvis Presley, Carl Perkins and Johnny Cash. Together, the young Sun stars carved a special place in the history of American music for Phillips' label and influenced generations of future rock 'n' rollers.
&nbsp Of course, they never really performed together as a quartet, even though a photo from Dec. 4, 1956, shows them gathered together at a Sun Studio piano - with Presley, not Lewis, at the keys.
&nbsp Now, Lewis is the only one left. Presley died in 1977, Perkins in 1998 and Cash and Phillips in 2003. "I AM the last man standing," Lewis said. "And the last one breathing."
&nbsp The new album, scheduled for release Sept. 26, was five years in the making, produced by Jimmy Rip and Steve Bing for Bing's Shangri-La Entertainment.
&nbsp He's joined on the 21-song album by 21 guests that include Mick Jagger, Bruce Springsteen, B.B. King, George Jones and Kid Rock. But the focus is clearly on Lewis.
&nbsp "I had an understanding on that on the front end," said Lewis, who's never been known for happily sharing the spotlight.
&nbsp The guests are big names, but they mostly sing harmony, backup or play instruments without singing.
&nbsp "Jerry Lee's talent had to be front and center," Rip said. "His voice and his piano are the loudest things in every mix on every song, and we think that's the way it should be."
&nbsp And he's still plenty loud, even though he may not pump the piano as easily as he once could.
&nbsp "He's 70 years old, you know. That's just a fact," said his daughter Phoebe Lewis, who handles her father's personal affairs. "But he's always able to come through with what he's got to do. He just does it."
&nbsp At a Memphis radio station to record promotional spots for "Last Man Standing," Lewis shuffled out of a sound booth wearing flip-flops, an open-collar gray shirt and black sweat pants dotted with drawings of small red chili peppers.
&nbsp Led by his daughter, he plopped in a chair to rest before the drive home to Nesbit, Miss., just south of Memphis. "I'm pretty tired," he said with a sigh, but he was happy to talk about the new album.
&nbsp "I'm definitely satisfied with it," he said. "I think it's the best album we've done in 20 years."
&nbsp Rip said he asked longtime friend Mick Jagger to take part on "Last Man Standing," and other artists began signing up as the project grew.
&nbsp "We never really planned this as being a duet record. It just sort of turned out that way," Rip said by phone from Los Angeles. "People actually started to ask me, 'How come I'm not on the record?'"
&nbsp Lewis said he had doubts about having so much company. "I didn't know how they were going to get all those people together," he said. "But it went smooth as silk."
&nbsp Most of Lewis' work was done in Memphis at Sam Phillips Recording Service, a studio run by Phillips' sons; some vocals were recorded at the old Sun Studio, now a tourist attraction. But many of his guests recorded their contributions elsewhere, with the final product mixed by Rip, who refused to say which artists were in the studio with Lewis.
&nbsp "Some were and some weren't," he said. "I'll never tell who was there and who wasn't because, to me, that kind of ruins the illusion." Rip said he had to explain to Lewis that with modern technology recordings can be made just about anywhere.
&nbsp "He asked, 'Can we do them in bed?' And I said, 'Well, we can do the ballads in bed, but you've got to sit up for the rock 'n' roll,'" Rip said.
&nbsp For the work at Sun, "it was just the two of us with a pair of headphones and a computer," Rip said, "and, man, he just sang. In some of those vocals, he sounds like he's 20 again."
&nbsp The album includes "Pink Cadillac" with Springsteen, "Traveling Band" with John Fogerty, "That Kind of Fool" with Keith Richards, "Trouble in Mind" with Eric Clapton," "You Don't Have to Go," with Neil Young and "Don't Be Ashamed of Your Age" with George Jones.
&nbsp From the beginning, back when Lewis was a teenager kicked out of preacher's school in Waxahatchie, Texas, for playing "the devil's music," his personal life has been a mess. He's wrecked cars, been hauled in drunk by the police, played around with guns, once shooting a band member in the chest and nearly killing him.
&nbsp Lewis wraps up the new album with Kris Kristofferson and "The Pilgrim: Chapter 33," a song about a life of wrong turns spent reaching for the stars. The album ends with Lewis speaking one of song's main lines - that "the goin' up was worth the comin' down."
&nbsp "I don't know if I agree with that line or not," Lewis said, "not all the way."
- Courtesy Woody Baird (AP)

DVD Available Now
Ronnie Hawkins:
Still Alive and Kickin'

&nbsp To his friends, he's Mr. Dynamo. To his doctors, he's a miracle. To the rest of the world, he's The Hawk, the Arkansas-born King of Rockabilly who made Canada his home and his stage for more than four decades. He's still rocking the house today ­ against all odds.
&nbsp Casablanca Media Television Inc. is pleased to release Real To Reel Productions' award winning music documentary RONNIE HAWKINS: STILL ALIVE AND KICKIN'. Winner of the 2005 Gemini Award for Best Biography and the Bronze World Medal at the 2005 New York Festivals for Television Biography, this outstanding film by director Anne Pick, celebrates Ronnie Hawkins, the man, his life and his music.
&nbsp In 2002 The Hawk was diagnosed with terminal pancreatic cancer. He was told he was a dead man. The obituaries were written, the tributes and tears were flowing but along the way he cheats the grim reaper. Maybe it was the overwhelming outpouring of love, perhaps it was the talents of a teenage healer, or as he says, he just may be the luckiest hillbilly alive. From Wanda, his wife of 42 years, and his kids, to friends like Bill Clinton, David Foster, Robbie Robertson and Kris Kristofferson, to strangers on the street, everybody is pulled into this truly unbelievable time in the life of this living legend.
&nbsp Excerpts from live performances plus some of Ronnie's best known hits are featured. Included on the soundtrack are: Forty Days, Blues Stroller, Bo Diddley/Who Do You Love, Bittersweet, Need Your Lovin' (Oh So Bad), Blue-Eyed Baby, You'll Lose A good Thing, Low Life Street Blues, Hoochie Coochie, Down In The Alley, Mary Lou, Fly Like a Hawk, Lodi.
&nbsp In addition to the full 90 minute music documentary, the DVD RONNIE HAWKINS: STILL ALIVE AND KICKIN' contains bonus Interviews with former band members Robbie Robertson, David Foster, Kris Kristofferson, Amy Sky, Dominic Triano as well as television personality Jeanne Beker who once danced as a go-go girl with the band.
Purchase your copy here.



Johnnie Johnson, Player/Songwriter
Johnnie Be Good:
The Movie
&nbsp Courtesy David Blakey, Webmaster for Bo Diddley - Bo Diddley, Chuck Leavell, Bonnie Raitt, Keith Richards, John Sebastian and Bob Weir are amongst the musicians slated to appear in a feature length documentary tribute to the late piano player Johnnie Johnson, that is currently in production.
&nbsp Titled "Johnnie Be Good" and directed, produced and written by Art Holliday, the movie has a projected completion date of July 2007.
&nbsp Rock and roll piano legend Johnnie Johnson died of natural causes at his home outside of St. Louis, MO in April 2005. He was 80 years old.
&nbsp Johnnie began his career in 1952, when he hired the then-unknown guitarist Chuck Berry to join his St. Louis-based band. Chuck Berry eventually became the frontman of the group and the two collaborated on some of rock and roll's seminal recordings, including "Maybellene", "Roll Over Beethoven", and "Sweet Little Sixteen".
&nbsp Johnnie stepped into the spotlight later in life, releasing his first solo album in 1989. His star continued to grow, especially among his fellow musicians, who lined up to work with the icon. In the last decade, Johhnie performed and recorded with a diverse array of artists including Aerosmith, Eric Clapton, Buddy Guy, Kentucky Headhunters, NRBQ, Keith Richards, Styx, Susan Tedeschi and Bob Weir.
&nbsp In honor of his contributions to the genre, Johnnie was inducted into the Rock & Roll Hall of Fame in 2001 by his friend and supporter, Keith Richards. He continued to perform and headline at concerts and clubs around the world until just before his death. One of his last performances was with Bo in February 2005.
&nbsp "It was so much fun to play with Johnnie", Bo said at the time of Johnnie's passing. "The world has lost a great man and a great musician. He will be missed but his music will live on".
&nbsp A 5-minute trailer for the movie can currently be viewed by visiting the "Johnnie Be Good" movie website.
"Johnnie Be Good" movie website
Johnnie Johnson Official website
Bo Diddley's website
The RHOF's Bo Diddley Fan Page






Dempseys Entertain
Prime Minister Koizumi
&nbsp
MEMPHIS, Tenn., June 30 - The Dempseys put on a rockin' good time for President George W. Bush, First Lady Laura Bush and Japanese Prime Minister Junichiro Koizumi on Friday.
&nbsp Prime Minister Koizumi even joined the Memphis-based rockabilly trio to sing the Elvis Presley tune "I Want You, I Need You, I Love You."
&nbsp "He's loving you guys," President Bush said, speaking for Koizumi.
&nbsp The group was called in to perform when the president planned the trip to Memphis. Making his last trip to the U.S. while Prime Minister of Japan, Koizumi wanted to see the shag carpeting, platinum records and sequined jumpsuits that have made Graceland a worldwide tour destination. Koizumi is a huge Elvis fan and even shares his birthday with The King.
&nbsp "It was a tremendous honor to perform for the President, the First Lady, and the Prime Minister," Dempseys' manager Rollin Riggs, of Resource Entertainment Group, said. "We are thrilled that we could represent such an important part of Memphis' musical heritage to these world leaders."
&nbsp "The Prime Minister was clearly having a great time with the band," noted drummer Ron Perrone. "He clapped and cheered after almost every song. We'd be delighted to be his backing band anytime."
&nbsp After touring Graceland, the President and Prime Minister munched on ribs at a local barbecue joint and jammed to The Dempseys.
&nbsp The high-energy group has been featured on numerous television programs including The Today Show, Good Morning America, Entertainment Tonight, CNN and the Travel Channel. They perform throughout the U.S. and can play anywhere in the world.
&nbsp The Dempseys, a unique musical trio, are known for their brand of high octane rockabilly music. The band's energetic live performances are unlike any show in the current popular music scene and have been referred to by the Rockabilly Hall of Fame® as "the most entertaining rockabilly show on the planet."
&nbsp For more information about The Dempseys, please visit http://www.regmemphis.com/ or http://www.thedempseys.net.






Unreleased Songs from
Sun Go Digital
&nbsp Courtesy Ryan Underwoo, Tennessean Staff Writer - It may be hard to believe that Sun Records ‹ the legendary label that ignited the careers of Elvis Presley, Johnny Cash and Roy Orbison ‹ would have in its archives even one reel of unexamined recordings.
&nbsp But, as it turns out, the place is a veritable grandmother's attic full of musical treasures. And among the booty its shelves recently yielded are 19 previously unknown and unreleased songs from artists such as Charlie Rich, Rosco Gordon and Bill Justis.
&nbsp On Friday, June 30, 2006, those undiscovered songs from the 1950s and 1960s were made available on eMusic, an online service that specializes in independent music and offers 1.5 million tracks for purchase, second in size among digital music retailers after Apple's iTunes.
&nbsp "I have been a Sun Records afficionado for a long time ‹ I've hung out with Sam Phillips and all the rest," said Scott Ambrose Reilly, eMusic's former head of label relations, who now works as a consultant for the company and helped unearth the latest recordings.
&nbsp "I went into this project with the assumption that there was nothing else to be uncovered," he said. "But now, after having found these songs, I'm convinced there's more."
&nbsp The tracks are just a few of the 400-song collection being offered by eMusic of rare and out-of-print material from Sun Records, which effectively moved from Memphis to Nashville in 1969 after Phillips sold it.
&nbsp Signing up for the service costs as little as $9.99 a month for 40 downloads (which amounts to 25 cents a song).
&nbsp This latest project follows a similar 350-song collection put out by eMusic from the Sun catalog last May. That set of downloads included vintage tracks from Johnny Cash, Jerry Lee Lewis, Roy Orbison, Charlie Rich and Carl Perkins.
&nbsp Reilly, who's better known by his nickname, "Bullethead," said the Cash songs that came out of that collection have stayed in eMusic's Top 20 downloads to this day, helping prompt the company to go after more hard-to-find Sun recordings.
&nbsp "Once we find this stuff, it doesn't cost anything to put it up. We don't have to manufacture it and put it out as part of some box set. The Internet has allowed this to happen," said Reilly, who lives in New York, but has visited Sun Entertainment Corp.'s Belmont Boulevard offices numerous times.
&nbsp "How much deeper we'll go is just a matter of how much time and effort somebody is willing to put into it," he said.
&nbsp For Sun's part, the company is more than happy to see a jump in royalty revenues coming in on songs that it didn't even know it had, said John Singleton, president of the company and brother of Shelby Singleton Jr., who purchased the company from Phillips.
&nbsp "Usually we just license to other companies," said Singleton, who had no idea how or where the guys working on eMusic found the recordings. "This is strictly a royalty situation. We get money as it sells. And revenue from the first collection that eMusic put out does seem to be growing, as it is at all the other music services we have deals with."
&nbsp As for the music itself, Reilly said it's all great, but the material from Blues man Rosco Gordon is the kind of vibrant stuff that kept him at the office until 2 a.m. many nights working on the project.
&nbsp "It's so raw and so rockin' and yet Rosco Gordon in many ways has been lost to obscurity," he said. "You can also hear the Sun vibe in there. You can hear Sam Phillips trying something new, taking chances. In many ways, these recordings tell the story of Sun Records through the music."
ED NOTE: e-music also has most of the Rockabilly Hall of Fame@ label songs available.




Quick Access to MySpace
"Rockabilly" Links
&nbsp Whether you are already a MySpace junkie, new to MySpace or planning on using it in the future, we have created a special page that takes you right to your favorite artists' MyPage location. We've made it easier to find rockabilly related performers and listen to their music. Enjoy!
myspaceartists.html.




Laura Lee Perkins:
"Here We Go!" CD
&nbsp Laura Lee Perkins, the Virginia 88 keys rockin' gal, is back with her first CD and new recordings were done in February 2006. Since her only session in Hollywood, in February 1958, nothing has come except her two singles on "Imperial Records" and a single on "Detour Records". Those rare records, were she's backed by Ricky Nelson band, gave her a cult status worldwide among the rockabilly buffs. Only few gals were able to rock right in the 50's and she's among the best that include Wanda Jackson and Janis Martin. Thanks to the work of died hard fans, she's back on the spotlights and ready to rock the world again. That's a pretty hard challenge but she said "Here We Go!"
&nbsp The CD, that brings six new recordings and her 50's original sides, will show you we are never too old to rock. We knew already that assertion via The Bill Haley's Comets actual work but here is another proof if needed. Here you had Laura Lee rockin' on "Everybody Rock & Roll", rollin' on Hank Williams Sr's "Jambalaya" with swinging sax, shouting the hopes of every musician on Chuck Berry's "Johnny B. Goode" or slowing down the beat with the beautiful "A Little Tear". Her voice his better than ever and the musicians gave her a perfect support.
&nbsp But, If you are more in the vintage 50's stuff, you will have the unique opportunity to have her six "Imperial" sides with a bright sound. Included are "Gonna Rock My Baby Tonight" and "Come on Baby", unissued in the 50's, and pretty scarce to get. You will have a great reworking of a Hank Williams sr classic song "I Just Don't Like This Kind of Livin'" and Laura Lee own composition "Oh La Baby".
&nbsp The CD, packaged with two pretty nice 50's pictures in colour, worth it for all the 50's nostalgics. At a time when the powerful entertainment business was mostly dominated by all males, Laura Lee proved you can be pretty, sexy and rockin'. She played piano, guitar drums, ukulele and could gyrate with the best. You can read more about Laura Lee Perkins on the LAURA LEE PERKINS WEB SITE a get your copy of this great CD there. We'd to thank Bob Timmers for his valuable help.
&nbsp Don't wait up, give a spin to that high octane powered CD. Contact: Netheadjim@aol.com
Camille Daddy, Brest Rock'n'Roll Appreciation Society



Only the first 100 copies are being offered to the public.

Eddie Bond, Billy Swan, Tom Mathis
Promote Tennessee Music on CD
&nbsp After the first 100 units are sold, the remaining copies pressed will be donated to select museums and libraries throughout the United States. This project, produced by Rockabilly Music Preservation, Inc. and the Tennessee Arts Commission, was created to promote Tennessee roots rock music and musicians to educational institutions outside the state of Tennessee. All songs were recently recorded. This CD is the first disc on the "Rockabilly Hall of Fame Classic Recording Series" label.
ORDER HERE NOW

TRACK LISTING:
 1. HERE COMES THAT TRAIN - Eddie Bond
 2. LOTTA LOVIN - Billy Swan
 3. GREENBACK DOLLAR - Tom Mathis
 4. MONKEY AND BABOON - Eddie Bond
 5. STEALIN' A MOVE - Billy Swan
 6. ROCK AND ROLL ROBIN - Tom Mathis
 7. TORE UP - Eddie Bond
 8. BOP TO BE - Billy Swan
 9. LOOK LIKE A MONKEY - Eddie Bond
10. RIGHT NOW - Billy Swan
11. DON'T LOOK BACK -Tom Mathis
12. THE EYES HAVE IT - Tom Mathis





Comets' Johnny Grande R.I.P.
&nbsp The last member of Bill Haley's partners, John A. Grande, passed away in his sleep 2 June 06. Johnny was an active member of the COMETS to the very end. He had not been with the band in Branson for the last month due to illness and tests being run. John originally joined Bill Haley in 1949 and became his partner along with Billy Williamson.
&nbsp Together they formed the Saddlemen. Later on, they became the core members and partners who formed the legendary COMETS. John was an arranger for the band and was on all the Holiday, Essex, Decca and Warner Brothers recordings. He left the band in 1962, and joined the reformed Comets who began touring again in 1989. We will all miss John on the bandstand, his professionalism, his dry wit and his smile.
&nbsp Born in Philadelphia, Grande had recorded more than 40 records, including four that went gold. He played piano on hits like "See You Later, Alligator" and "Rockin' Through the Rye." He helped arrange albums like "Rockin' Around the World."
&nbsp "Rock Around the Clock" was recorded in 1954 and was No. 1 hit for eight weeks before going on to sell 22 million copies worldwide, according to the Rock and Roll Hall of Fame. It gained new popularity when it was chosen for the soundtracks of the movies "The Blackboard Jungle" in 1955, a film named for the song in 1956 and "American Graffiti" in 1974.
&nbsp Grande was inducted into the Rockabilly Hall of Fame® in 1997. Haley is the only member of the group inducted into the Rock and Roll Hall of Fame. Grande is survived by his wife and four children.
See: Denise M. Gregoire's Bio on Johnny






Starbucks Hails Rock & Roll
&nbsp Coffee merchant Starbucks enters the home video business on Tuesday June 27th with an exclusive DVD version of the documentary "Hail! Hail! Rock 'n' Roll", the celebrated 1987 feature film that captured the musical event commemorating the 60th birthday of Chuck Berry.
&nbsp "Hail! Hail! Rock 'n' Roll" is widely acclaimed as one of the most significant filmed musical events of the past few decades. Bo Diddley appears in the movie in several sequences with Chuck Berry and Little Richard.
&nbsp The Starbucks DVD comprises a single-disc that includes 40 minutes of bonus footage selected and edited by director Taylor Hackford, as well as an exclusive 14-track CD of Chuck Berry's hits. The package will sell for $19.95 at more than 5,200 Starbucks locations across the US. Starbucks Coffee Company is the leading retailer, roaster and brand of speciality coffee in the world.
&nbsp The DVD is released on the same day that distributor Image Entertainment's standard two-disc "Special Edition" and four-disc "Ultimate Edition" boxed set of the movie go on sale in conventional retail outlets, featuring a wide array of bonus content, including over seven hours of never-before-seen footage, extended interviews with many of the original founders of rock & roll, documentaries and more. The 4-disc box set is bolstered with "Witness To History", an hour-plus round table with Chuck Berry, Little Richard and Bo Diddley discussing their shared experiences for the first time.
Starbucks.com website: http://www.starbucks.com/
Image Entertainment, Inc. website: http://www.image-entertainment.com/



New Johnny Jaye CD
Hemsby #36



Review: Pontins Holiday Centre, Camber,
England 9th to 13th March 2006
Rockabilly Rave No. 10
&nbsp The tenth annual Rockabilly Rave demonstrated that this festival has grown from its small beginnings to an international affair. There were literally people and acts from all over the world in attendance. There was a particularly strong representation from our Continental friends with German, Dutch, French and Spanish languages heard as frequently as English. This was no doubt partly due to the closeness of the Channel Tunnel and the Port of Dover.
&nbsp The bill was cleverly constructed with three distinct entities, new(ish) young bands such as the Mad Men from Croatia, acts that spearheaded the rockabilly revival in the seventies with the likes of High Noon and Buzz Wayne plus a couple of originators in the form of Janis Martin and Sonny Burgess. With attendance announced as being in excess of 3,000 people, the joint was jumpin' to top notch rockin' sounds.
&nbsp Business commitments prevented myself from attending on the opening day on Thursday and so I unfortunately missed Big Sandy + The Flyrite Boys from the USA, The Go Getters (from Sweden), The Tin Stars (from Holland) and The Skiprats (UK). However, reports I received the next day were all confirmatory and that the main hall was like a Saturday night out with Big Sandy playing an awesome set and that the Go Getters received a tumultuous reception with their heavily punk tinged rockabilly.

Friday, 10th March 2006
&nbsp Opening act was the UK band The Infernos followed by the first of the rockabilly revival acts, namely Buzz Wayne who had been a popular act in the seventies and eighties leading Buzz & the Flyers. For myself, this was the first time of viewing and it became quickly apparent that I had missed (up to now) a quality act. Buzz possesses an exciting reasonably powerful voice and coupled this with a first rate animated stage presence. He had an excellent backing band that featured the great Sean Mencher on lead guitar. Stepping on to the stage in a three piece suit and an Ollie Hardy style hat, it was straight into a mixture of originals such as 'From Every Walk Of Life' 'Crazy Girl You' with good covers in the form of an excellent 'Little Pig' and 'Sixteen Tons'. Buzz really mixed up styles and tempos and excelled on the Gene Vincent tunes 'Pretty Baby' and 'Dance To the Bop'. After stripping off the jacket and hat, it was clear that he was giving the show his all, with bucket loads of sweat pouring off him. Other notable performances were his workouts on 'Everybody's Moving' and 'My Baby Can't Be Satisfied'. Suitably impressed, I hope to be able to catch further Buzz Wayne shows.
&nbsp Next up was man who in my books can do virtually no wrong, namely the Arkansas wild man, a 73 years young Sonny Burgess. He had bought over Pacers drummer Bobby Crafford and piano man Kearn Kennedy with him and the remainder of the backing group comprised the Swiss/Austrian band Mars Attack ­ who had backed up Sonny at the Green Bay festival in 2005. Sonny stepped on the stage a picture of sartorial elegance dressed in black trilby, bright red jacket, black shirt with white spots and black trousers. After a warm-up instrumental, it straight into the rockin' with 'My Bucket' Got A Hole In It' and 'We Wanna Boogie' followed by Bobby Crafford taking the lead vocals on 'Mathilda' and 'Ain't Got No Home'. Sonny appeared a little agitated and he called upon the stage technicians to rectify amplifier problems. The reason for this became clear when he advised that this performance was being recorded. Back to Sonny for 'Lawdy Miss Clawdy' and 'Higher' before Crafford took over again with 'Wipe Out' (playing the drums blindfolded) and 'Forty Days'. Clearly, Sonny was still concerned as he sang 'Wings of an Angel' and 'Find My Baby For Me'. After calling the technicians back to the stage, the set really took off with 'Ain't Got A Thing', 'Sadie Brown' and 'Red Headed Woman'. On the last mentioned, two drummers were featured and the entire ensemble did the 'Bug Dance' that Sonny advised had been lifted from Roy Orbison's Teen Kings. The stage was a picture now of wild rockin' with Sonny in powerful voice and the rest of the musicians hammering away like there was no tomorrow. 'Tear It Up' was then segued into 'Red Head Woman' before we were treated to a wild 'Rock 'n' Roll Ruby' and Kearn Kennedy hammering the key boards into submission of 'K K Boogie Woogie'.
&nbsp Showing no signs of wanting to leave the stage, despite the house lights flashing, the 75 minute long act finally closed out with a medley of 'Whole Lotta Shakin' Goin' On and 'Gone Gone Gone', 'Ain't Got No Home' and 'Don't Be Cruel'. The person standing next to me described this performance 'as good as it gets'. No further comment needed.
&nbsp The live rockin' on Friday night concluded with an appearance by the original line-up of The Dave 'n' Deke Combo. This included the two original upright bass players, the original drummer and was, so we were informed, the first time that this line-up had played together for thirteen years. Coming on to the stage dressed as country hicks, they blasted their way into a rockin' orbit. At times, the cornball humour got a tad tiresome, but the quality of musicianship overcame this every time. Fronted by Dave Stuckey and Deke Dickerson, the group gave out with a right ol' mixture of hillbilly with heavy lashings of rockabilly music served up complete with dashes of western swing. The songs ranged from covers of tunes such as the Sparkletones 'Maybe Baby' and Jimmy C Newman's 'Carry On' to originals like 'Baby You Ain't As Dumb as You Look' and 'Tally Ho' There was an amusing send up of the song 'In The Ghetto' which was rechristened 'In The Meadow' with suitably adapted lyrics. I particularly enjoyed 'Chrome Dome' and 'No Good Woman' and especially their rendition of 'Goin' Steady with The Blues '. Their versatility, especially that of Deke, was demonstrated on 'Chicken Picker' which featured various style of guitar playing such as that of Joe Maphis, Scotty Moore and Duane Eddy. For an encore, the band came back on stage in one-piece bright red underwear and rocked away on 'I Am My Own Grandpa'. A fine show that went down well with the audience at 2:00 am in the morning - but one can understand why Deke Dickerson has gone on to do his own thing.

Saturday, 11th March 2006
&nbsp Before we go into the performances in the main hall, it is best to describe the general scene. Dotted through out the venue were clothing stalls, record stalls and general bric a brac stalls. There was also the camp radio serviced by top jocks and presenters like Del Villareal from Detroit. Downstairs in the secondary hall, every afternoon, there were a series of performances such as that by Kim Lenz backed up the reasonable Spanish Jaguars group. She turned in a pleasant performance on such ditties as 'You Made A Hit' 'Kiss And Tell Baby' and 'Got A Lot Of Rhythm'. There were too many up-tempo numbers; in fact, there was only one slow song in the fine reading of 'Thinking About You'. There was also an indoor Hot Rod show and the now standard Sunday morning flea market. Bars were open for much of the day as was the cafeteria.
&nbsp However, we digress. The night's performances in the main hall kicked off with Marti Brom, now based in Austin, Texas. What does one say about this lady? She has a top-notch voice capable of singing rock 'n' roll, country, western swing, plus is a stunning looker and has great stage presence. Have I gone overboard? No way! She is all the foregoing in one package, and then more. (I shall retreat to my darkened room before completing this segment of the review). Opening up with 'That Crazy Beat', she was backed-up by a superb bunch of musicians including the divine Lisa Pankratz on drums (I will have to stop this as I am giving away 'my dirty old man' persona). The musical content ranged from the pure country of 'Stop This World', 'Whole Lot Of Lonesome' and 'Whiskey Six Years Old' to raucous rockers like 'Tomcat' and a superb version of Joyce Green's 'Black Cadillac'. She sang with heart wrenching anguish on 'Blue Tattoo', 'Wicked White Lies', shimmied like crazy on 'Three Hearts Later', strutted around the stage on 'Fallin' and rocked like no tomorrow on 'Great Shakin' Fever'. This was truly memorable.
&nbsp We remained with Austin based rockers for the next performers. It was back to early rockabilly revivalists with the original line-up of High Noon. Well not quite, as bass player Kevin Smith was unable to appear due to his current engagement behind Dwight Yoakam. Chicago's finest, Jimmy Sutton, took his place, alongside Shaun Young on vocals/rhythm guitar and Sean Mencher of lead guitar/occasional vocals. Notice there was no drummer but, boy, did they lay down a cracking beat between them in a fast-paced act. The vocals from Young were fine, especially on 'Rockin' Wildcat', 'Hanging From The Old Oak Tree', Rattlesnake' and 'Movie Magg'. There was a spell binding instrumental from Sean Mencher that, I believe, was titled 'Comanche Moon' and another stand out number in the set was 'Blue Bonnet Boogie'. The quality of musicianship up there on the stage was oh so high, as was the entertainment value. All too soon, they had reached the end of their allotted time, but there was (in effect) more to come the next night.
&nbsp The next act was another personal favourite, the top rockin' lady Janis Martin. This was a set of vintage Janis numbers such as 'Drugstore Rock 'n' Roll', 'Alright Baby', 'Billy Boy', 'Ooby Dooby, and 'Crackerjack'. On 'Let's Elope Baby', Miss Mary Ann joined her to duet on lead vocals and this worked well. However, Janis appeared to be concerned with the playing by her backing band The Ragtime Wranglers. Musically, they played well but did lack that raucous spark. Essentially, they were playing in a hillbilly style whereas Janis's music commands the more raucous edge of a rockabilly outfit. Janis, being the first rate performer that she is, managed to effectively overcome this difficulty with good humour as she shimmied her way through 'Bang Bang', Barefoot Baby' and 'Good Love'. Once she donned her own guitar, the set really ignited. We were then regaled with 'Hard Rockin' Mama' and 'My Boy Elvis'. This had developed into vintage Martin. She concluded her set with a Presley medley of 'My Baby Left Me/Good Rockin' Tonight/C C Rider' and 'Johnny B Good'. If one judge's popularity of a performer by the length of the autograph queue after a performance, and it is a good yardstick, then Janis achieved top rating. She was still signing over 75 minutes later when the concluding act of the night, The Mad Men, took the stage. Now this is a young band, who presented a mixture of original songs and covers in a frantic style. Too much so for my taste as one number began to blur into another with a distinct lack of musical finesse. That said, they drew a big response from the audience with numbers such as 'Boo Hoo', 'Rockabilly Ball' and 'Til the Law Says Stop'.
&nbsp Again, I retreated a happy bunny to my lonely room for the night.

Sunday, 12th March 2006
&nbsp For openers on the final night, we had the German band Ike & The Capers who were followed by Charlie Thompson (UK) and Miss Mary Ann who played a heavily rockabilly tinged hillbilly set. Backing was again by the Ragtime Wranglers but this time around, their picking was wholly appropriate. The majority of songs were served up as duets, and included 'Do The Bop With Me', 'Don't Lie', Claudette' and a lovely 'I Wonder If I Care As Much'. Each performed a solo number with Miss Mary Ann singing 'Crazy' and Charlie treating us to an authentic treatment of 'Slowly I'm Falling'. This was a good time music set, pleasing on both the eyes and the ears. Other good renditions included 'Gee Whiz Baby', 'In the Jailhouse Now', The Louvin Brothers 'My Baby's Gone', Jimmy & Johnny's 'Sweet Singing Daddy' and James O'Gwynne's 'Trying To Forget You'.
&nbsp The next act was billed as a Ronnie Dawson Tribute. I am always wary of such well-meant events that frequently fail to deliver. However as the band assembled on the stage, I just knew that there were no such worries on this occasion. Up there stood High Noon (Shaun Young, Sean Mencher and Jimmy Sutton) plus sitting behind the drums was the delectable Lisa Pankratz, all musicians who had often performed with Ronnie. For the second lead guitar, they were joined by Deke Dickerson. After a fitting introduction by Chris Dawson (Ronnie's widow), it was straight into a wild rockin' set with all concerned giving a one hundred per cent. Jimmy sang lead on 'Red Hot Music', Shaun on 'Monkey's Uncle 'and back to Jimmy on 'Rockinitis'. The music flowed, the action was wild (I cannot recall having see Shaun so animated previously) and the excitement coming from the stage could not have been bettered. There were guest lead vocalists such as Peter Sandberg (Go Getters) on 'Shim Sham Shimmy', Big Sandy performing two brilliant songs with 'I Make The Love' and 'Congratulations To Me' plus Marti Brom on 'Knock Down Dragout'. I guess that the majority of lead vocals were carried out by Shaun and he rocked like a madman (but with effect) on 'Action Packed', 'Rockin' Bones' and 'Home Cookin'. The entire ensemble returned to the stage for 'Monkey Beat'. I doubt if any of the performers had anymore to give, this had been sheer brilliance.
&nbsp The close out act for the festival was Scotland's High Voltage. After the last set, they had to spend a bit of time and effort cranking up the audience. That they succeeded is to their credit and they got better as the act proceeded. They set about tearing down the barriers with 'Honky Tonk Man', 'All I Can Do Is Cry' and 'Let's Rock Tonight'. Mention must be made here that the lead guitarist could have passed feature wise as a young Keith Richards, quite fascinating. Clearly, another high energy band, they knew how to work the audience as they gave out with 'I'm Heading Home', 'Shadow My Baby', a fine version of white Tommy Tucker's 'You Don't Love Me (Uh Huh Huh)' and 'Foxy Dan'. Most lead vocals were handled by Vince Turner but the occasional spot was dealt with adequately by the drummer. A slight jarring note to the performance was the occasional use of bad language that added nothing to the performance. The set closed out with 'Please Don't Go', 'Miserlou and 'Jump Start Boogie', all of which were performed with a heavy edge.
&nbsp Everyone that I talked to commented how much they were enjoying themselves. This bodes well for the future of our music and for the continuation of this festival. Long may all this continue ... Promoter Jerry Chatabox advised that next year's event will again top everything to date, that will take some doing.
© Tony Wilkinson
March 2006




CLICK HERE. Check out what's new or add your CD.




CLICK HERE. More information to come soon.






RHOF: 9 Years Old
&nbsp On March 21, 1997, the Rockabilly Hall of Fame® was created by Bob Timmers. Over the past nine years the RHOF has grown from 100 page hits a month to over 600,000 monthly page hits in 2006. We must be doing something right.
We have accomplished a lot:

Keeping rockabilly alive, promoting veteran and new talent.

Discovering and giving recognition to many forgotten artists.

Being a part of reviving the careers of several legends.

Inducting close to 300 pioneers of rock 'n' roll.

Keeping the rockabilly world updated each day on what's new.

Becoming a reference source for the media, schools and colleges.
And much more ... all thanks to the contributions of a wonderful world-wide volunteer staff!
&nbsp Here's a SPECIAL OFFER to our readers. If you don't already have the five RHOF compilation CDs, check it out. Stop and think ... what positive role has the Rockabilly Hall of Fame® played in your life? Would you miss it if was gone? We rely on your purchases, page sponsoring and donations to keep us going and growing. Thanks to all who continue to visit and support the Rockabilly Hall of Fame®.
(a US non-profit corporation)






Orbison CD Reissues, Exhibit
&nbsp Barry A. Jeckell, N.Y - Sony BMG's Legacy Recordings label is embarking on a two-year campaign that will see virtually everything Roy Orbison ever recorded released. At the same time, the Rock and Roll Hall of Fame and Museum will curate a special exhibit with the help of the late rock'n'roll icon's family.
&nbsp Legacy's campaign got underway with the Feb. 7 reissue of "Black & White Night," a 1987 star-studded concert that originally aired as an HBO/Cinemax special. The concert famously saw Orbison backed by the likes of Bruce Springsteen, Elvis Costello, Bonnie Raitt and k.d. lang, among others.
&nbsp Quick on its heels will be the March 28 release of the career-spanning, two-disc compilation, "The Essential Roy Orbison." The collection will pull together a total of 40 tracks that originally appeared on Sun, Monument, Virgin, MGM, Warner Bros., Mercury and Def Jam labels, reaching back as far as 1956.
&nbsp Among the highlights are the early rockabilly cuts "Ooby Dooby" and "Rock House" and such classics as "Blue Bayou," "Only the Lonely," "Oh, Pretty Woman" and "Crying."
&nbsp This year alone, Legacy will reissue Orbison's entire Sun and Monument catalogs. Titles from the Jewel, MGM and Virgin catalogs will follow. Plans include a remastered version of Orbison's final studio album, 1989's "Mystery Girl" and a DualDisc edition the 1992 Virgin set "King Of Hearts," both originally released by Virgin. The latter posthumous album utilized Orbison's final vocal recordings and was highlighted by a duet with lang on "Crying" that won a Grammy for best country vocal collaboration.
&nbsp On April 18, the Rock and Roll Hall of Fame and Museum in Cleveland will open its Orbison exhibit, which will focus on the artist's career and his contribution to the American songbook. Orbison's family has loaned such artifacts as handwritten lyrics, rare records, stage clothing, business documents and photographs to the gallery display. Orbison was inducted into the Rock Hall in 1987.
&nbsp Supported by his widow, Barbara Orbison, a movement to commemorate the artist with an official U.S. postage stamp has taken off in recent weeks thanks to a bevy of media reports. An online petition had, at deadline, logged nearly 12,000 signatures.

Here is "The Essential Roy Orbison" track list:
Disc One:
"Ooby Dooby" (Sun, 1956)
"Go! Go! Go!" (B-Side to "Ooby Dooby")
"Rock House" (Sun, 1956)
"Uptown" (Monument, 1959)
"Only the Lonely" (Monument, 1960)
"Blue Angel" (Monument, 1960)
"I'm Hurtin'" (Monument, 1960)
"Lana" (Monument, 1966)
"Love Hurts" (Monument B-side, 1961)
"Crying" (Monument, 1960)
"Candy Man" (B-side of "Crying")
"Dream Baby" (Monument, 1962)
"The Crowd" (Monument, 1962)
"Leah" (Monument, 1962)
"Falling" (Monument, 1963)
"Working for the Man" (Monument, 1962)
"Mean Woman Blues" (Monument, 1963)
"Blue Bayou" (B-side of "Mean Woman Blues")
"Pretty Paper" (Monument, 1963)
"It's Over" (Monument, 1964)
"Oh, Pretty Woman" (Monument, 1964)

Disc Two:
"You Got It" (Virgin, 1989)
"She's a Mystery To Me" (Virgin, 1989)
"California Blue" (Virgin, 1989)
"The Only One" (Virgin B-side, 1989)
"Ride Away" (MGM, 1965)
"Crawling Back (MGM, 1966)
"Best Friend" (MGM, 1967)
"Communication Breakdown" (MGM, 1966)
"Walk On" (MGM, 1968)
"That Lovin' You Feelin' Again" with Emmylou Harris (Warner Bros., 1980)
"Running Scared" (1985 version, Virgin, 1987)
"In Dreams" (1987 version, Virgin, 1987)
"A Love So Beautiful" (Virgin, 1989)
"The Comedians" with Elvis Costello (live, Virgin, 1989)
"Claudette" (live, Orbison, 1998)
"I Drove All Night" (Virgin, 1992)
"Wild Hearts Run Out of Time" (Virgin, 1992)
"Coming Home" (Mercury, 1986)
"Life Fades Away ("Less Than Zero" soundtrack, Def Jam, 1987)






Film Follows Jackson On Tour From Oklahoma City To Helsinki
Wanda Jackson Documentary
&nbsp KPI, an independent production company specializing in television programming, documentary films and new media content, is completing on-location concert shooting across the U.S. and Europe for EVERY NIGHT IS SATURDAY NIGHT, a high-definition documentary that tells the unsung story of rock 'n' roll pioneer Wanda Jackson.
&nbsp The film is being produced in association with Los Angeles-based Joanne Fish who leads the production team with Vinnie Kralyevich, president and creative director of KPI. The production team follows the 68-year-old Jackson and her husband/manager Wendell Goodman as they perform in Maine, New York City, Oklahoma City, Washington D.C., honky tonks across the South, and overseas in Sweden and Finland.
&nbsp Production began in June 2005 when the filmmakers documented the recording of Jackson's new CD release I Remember Elvis, on Golden Lane Records, a subsidiary of Cleopatra Records. The film will wrap production in Los Angeles with a concert by Jackson at Amoeba Records in Los Angeles, celebrating the CD release on Feb. 1, 2006. Post-production of EVERY NIGHT IS SATURDAY NIGHT is set to finish in summer 2006.
&nbsp The many performers Jackson toured with, highlighted in archival footage, include: Elvis Presley, Johnny Cash and Jerry Lee Lewis. Jackson's early music has recently been immortalized on screen in the Golden Globe winning Johnny Cash movie biopic WALK THE LINE which featured her song, "Fujiyama Mama." Presley, whom Jackson dated, was influential in Jackson's choice to move from country music to the male-dominated world of rockabilly.
Courtesy: Trylon Communications, Inc., NYC - kurtp@tryloncommunications.com






From Barbara Orbison ...
Dear Friends
&nbsp I am actively petitioning the US Postal Service to issue a stamp for my husband, Roy Orbison in honor of what would have been his 70th Birthday. This is a grass roots campaign from my heart and I am calling on everyone that loved Roy and his music.
&nbsp In political circles, the petition I have circulating the US House of Representatives is nearly complete including a personal letter of support from the President of the United States!
&nbsp I have an on-line petition which now has over several thousand names and I want to thank all the people who have taken the time to VOTE FOR ROY.
&nbsp And now…I am asking you TODAY…to please VOTE FOR ROY by simply clicking on the below link, scroll down and then click on to sign petition and join some of Roy's friends like Olivia Harrison, Bono, Will Jennings, Dan Aykroyd, Pamela Anderson and many others.
&nbsp Thank you for your vote and thank you for forwarding this request to all of your friends.
&nbsp All my Love,
&nbsp Barbara Orbison

JOIN THE ROY ORBISON COMMEMORATIVE US STAMP CAMPAIGN.
VOTE HERE or follow the link at www.royorbison.com to send a letter of support to our nation's leaders in Washington urging the creation of a commemorative US stamp honoring the lifetime achievements of Roy Orbison, a true American music icon.






Cash Home Sold
&nbsp Nashville, TN - Johnny Cash and June Carter's rustic Hendersonville home, where they lived during their entire marriage, has been sold two years after the passing of Johnny Cash. The home was purchased by Balinda, LLC, a Florida LLC wholly owned by Barry and Linda Gibb. Barry and Linda Gibb wish to restore the home to its original condition.
&nbsp "This place will always be the spiritual home for the Cashes. My wife, Linda and I are determined to preserve it, to honor their memory. We fell in love with it, it's an incredible honor for us. We plan to use the home to write songs because of the musical inspiration."
&nbsp The home was sold by the Estate Trustees, Robert L. and Catherine C. Sullivan, as part of the directives left by Johnny and June.






Camber Sands Holiday Centre, Rye, England - 25th to 28th November 2005
Review: Rhythm Riot No. 9
&nbsp By Tony Wilkinson - All too soon, the time had come for the final major weekender of the year and it was time to head off to Camber Sands on the south coast of England for the ninth Rhythm Riot. This time, I did not have Mrs. Wilkinson and daughter Colinda along with myself as the other offspring (known as Superbrat) had just produced her first sprog. If I am able influence matters, the future of rock 'n' roll will be secure with introduction of young Master Rory Keeble on to this planet. Mrs. Wilkinson' face was certainly beaming as I navigated the car out of the drive and set off for an eclectic mixture of rockabilly, rock 'n' roll, honky tonk, jump and jive, rhythm & blues and down-home dirty blues along with a few beers and the hope of acquiring some rockin' wax.

Friday, 25th November 2005
&nbsp After studying the programme, it became clear that Friday evening was Ladies Night. All the acts and disc jockeys were of the female persuasion, and they produced some mighty fine music. First act to take the stage in the main hall was Lil Rachel (USA) backed up by the Rhythm Riot Kings of Rhythm. This attractive young lady is part of the Austin based Casey Sisters who are scheduled to reform next year. That she possesses a great voice became readily apparent as she launched into the LaVern Baker tune 'Whipper Snapper' followed by tough rockin' interpretations of 'Dancing With Teardrops In My Eyes' and 'Tough Lover'. As she raunchily strutted the stage demonstrating good stage presence, the band started to cook. The set was a mixture of jumpin' R&B and ballads and other standout songs were '12 O'clock' and 'Please Mr. Jailer'. This lady is a talent.
&nbsp Annita & The Starbombers from Holland followed her, the latter are also known as The Barnstompers. From the outset with 'Burn That Candle', it became apparent that we were in for a rockin' treat. The vocals were spot on and the backing was sublime. Annita proceeded to dance around the stage and thrill with such ditties as 'For Rent', 'I'm Waiting Just For You', 'What Good Would It Do Me' and an outstanding version of the Brenda Lee song 'Bigelow 6-200'. This was music par excellance and more of the same continued with the superb beat ballad 'Don't Ever Leave Again' before picking up the tempo with 'The Big Bounce' and proceeding on with 'Not Anymore' and an unusual but fine treatment of 'Mean Mean Man'. She closed out with 'These Mean Hangover Blues'. The Netherlands keep producing first-rate rock 'n' roll musicians, Annita is up there with the best of them.
&nbsp It was now time for the first of the American headliners, Shirley Gunter. As the lady is unfortunately partially sighted, she was escorted on to the stage by her daughter, flowed by the previously mentioned Annita and Lil Rachel who were to act as replacement Queens for the night. She started with 'Baby I Love You So' and this was followed by 'Gimme, Gimme, Gimme'. Unfortunately, the backing band was not as one with her and she had been provided with a directional radio microphone. It became apparent that her style is to sing sideways into the mike and thus it was not always possible to hear her vocals with clarity. The set proceeded on with 'Ipsy Opsie Ooh' and a tasty 'I'm Sorry'. She had the respect of the audience and this was enhanced as Shirley served up 'Baby' I Love You So' and 'You're Mine' in which the two aforementioned young ladies provided fine backing vocals. Shirley then sang 'Fortune In Love' and 'It's You' before we were treated with the classic 'Oop Shoop'. There was one encore with the apt 'Headin' Home'. For sure, the lady was popular with the audience. The close out act for the first night was Candy Kane & Her Band. This lady is certainly well endowed in all manner of ways.

Saturday, 26th November 2004
&nbsp For openers, we were served up with the musical delights of the Swedish outfit The Exposives who were followed on stage by Rusti Steel & The Red Hot Wranglers. Rusti has of course been on the circuit for a number of years and on this occasion, he had a seven piece line-up behind him consisting of twin fiddles, lead guitar, drums, upright bass, acoustic guitar, saxophone whilst Rusti played a mean steel guitar. The music was primarily western swing but with heavy rockabilly overtones, a pleasing blend that was demonstrated on 'Crazy Man Crazy', 'San Antonio Rose', 'Roly Poly', a splendid 'Traffic Jam' and a fine 'Teardrops From My Eyes'. The outfit had the dance floor full with 'Ballroom Baby' and 'Real Rock Drive' before enabling the bum clutchers on the floor to hold each other close with a splendid 'Sleep Walk'. Rusti has nice nasal overtone to his voice and this was demonstrated on the Hank Williams classic 'I Saw the Light' before he closed out with 'Rompin' And Stompin'. A tasty, varied and most enjoyable set.
&nbsp To vary the musical styling, the next act Little George Sueref & The Blue Stars served an authentic sounding R&B come Blues set. Opening up with 'Early One Morning', but with a latin beat', the set continued with the likes Walter Horton's 'Little Boy Blue ' and Howlin' Wolf's 'Built For Comfort'. It became apparent that Little George is his own man and he often dropped into a searing high-pitched vocal styling, somewhat reminiscent of Ted Taylor. Other tunes served up by the four man combo included 'Everyday About This Time', Further On Down The Line' and 'Rhythm Rockin' Boogie'. It was then time for one of my favourite acts from South Louisiana, Warren Storm who forsook his drummer's stool for the night and concentrated on his vocals. Launching straight into 'Mama, Mama, Mama', it was clear that we were in for a professional and tight rockin' set. We were not disappointed as he continued with 'The Prisoner's Song', a great version of 'Send Me Some Loving' and 'Lonely Lonely Nights'. Despite having caught a cold, or perhaps because of, there was a good rasping edge to his vocals and this was amply demonstrated on 'Fannie Mae', 'Please Mr. Sandman', 'Sweet Little Sixteen' and a superlative treatment of Elton Anderson's 'Shed So Many Tears'. The pace and tempo was constantly varying, all adding to the exciting mix. Clearly adept at utilizing the stage, Warren rocked away on 'Slow Down', the swamp pop anthem 'Mathilda', a hard rockin' 'Lucille', a tasty 'Honest I Do' before closing out with 'Sick And Tired'. This had been first-rate entertainment.
&nbsp Next up was a guy who I had not previously seen, namely Californian resident Roy Gaines. Backed up by the hard working Rhythm Riot Kings of Rhythm, but with a trumpet player added for a fuller fatter sound, it was a set chock full of hard driving blues based rockin' music. From the outset, it was non-stop action on the stage. Indeed, Roy played the guitar behind his head in the opening number - and what a guitar player he truly is, one of the best that I have seen. He started with an instrumental that segued into 'I'm Leaving This Town' followed by 'Midnight Train'. The stage was a vision of wildness as he lay down on the floor still playing the guitar with the sweat pouring off him. I only wished that I had as much energy. Roy is as good a vocalist as he is a picker and this was amply demonstrated on 'Everyday I Have The Blues', On the Outside Looking In' and a truly wonderful 'Skippy Is A Sissy'. The last mentioned was a wonderful piece of hard driving rock 'n' roll. Other songs featured in the sixty five minute set included 'Baby Please Don't Go', 'Chicken Shack Boogie' and I Love Southern Women'. Based on this performance, he is a must-see again act.
&nbsp The Rhythm Riot always throws up an act about whom little is known but who are simply wonderful. Such is the case with the final act for the night, San Francisco based Stompy Jones who came complete with his own band, and what a great outfit. The style was I suppose can be classified as jump-jive lounge music in the vein of the great Sam Butera. Strangely, the band did not include a guitarist but did have two sax players, trumpet, piano bass and drums. The quality of the musicianship was high, bloody high and Stompy's vocals were spot on. The set consisted of Stompy singing tunes such as 'I Wanna Know, 'My Heart Will Always Belong To You', 'Marie', 'Boogie Woogie On A Saturday Night', a totally different slant on 'Keep A Knockin' plus a speel binding 'angel City Blues. Then whilst, he took rests by sitting on the side of the stage, the band came to the fore, much in the same manner as a Bill Haley show. In the last mentioned, they performed a sensational version of 'Rudy's Rock' with the sax player blowing away like crazy. Spell binding stuff. Again, another act that I hope will return to these shores.

Sunday, 27th November 2004
&nbsp The start up act was The Revolutionaires, a straight in your face rock 'n' roll show band with bags of energy who performed numbers such as 'Rockin' Is Our Business', 'Walk Right In', 'Mystery Train' and a clutch of instrumentals. As a side note, one of our party, Ken Major, got asked to dance by a young lady. He obliged and clearly got so excited that he returned with the crutch ripped out of his trousers. Next Up were The Barnstompers who were superb. This Dutch outfit consists of high caliber musicians and vocalists and they demonstrated these attributes on a rockabilly come country set that included the likes of 'I Still Miss Someone', 'Move On. Move Out', Six Pack To Go', 'Rollin' Rock' and 'Dig Boy'.
&nbsp American blues original, 85 years young T-Model Ford came next. Supported only by a drummer and singing 'n' picking sitting down, this was a set of authentic blues straight out of the Fat Possum school. Like many other blues singers, especially such as Jimmy Reed, many numbers sounded similar to well known songs but with subtle variations. However, I do believe that his set included 'Backdoor Man', 'Gypsy Woman', 'Mojo Man'. 'Call My Name', 'Sally Mae', 'Don't Leave Me No More' and 'Down The Road I Go'. For sure, this was the real thing.
&nbsp This festival always has one vocal group and this time around, it was the turn of The Five Keys. Following on from the demise of the late great Rudy West, the leadership of the act has been taken over by Maryland Pierce who joined in 1950. Dressed smartly in black dinner suits, and two members utilizing walking sticks, the guys appeared on stage. Soon, their superb vocal harmonies and perfect coordinated movements swept all before them. This was music, real music from a legendary band. Opening up with 'From The Bottom of My Heart', it was straight into the beautiful 'The Glory Of Love' and this was followed by the likes of 'Out Of Sight, Out Of Mind' and 'Doggone It, You Did It'. The mix was clear, up-tempo and ballads, all performed with sheer professionalism and class. This was a real joy to listen to and watch. 'Ling Ting Tong' was sublime, especially as the Five Keys own rhythm guitarist quietly but determinedly lead the backing band. One of the attributes of this performance is that the numbers were kept to their original duration and not extended beyond credulity. This group has been going for over 56 years and this clearly shone through. All the Keys classics such as 'Wisdom Of A Fool', 'The Verdict' and 'She's The Most' were included and the act closed out with 'It's A Groove' and 'Real Fine Mama'. Oh, how I did enjoy myself.
&nbsp The closing act for the festival was the Italian outfit Captain Jive, who as the name suggests were a high-energy jump jive outfit. This seven piece line-up were dressed in safari suits and their act contained many set piece visuals such as the entire band laying on their backs playing whilst the sax man took a solo. Quite a few of the numbers were sung in Italian, such as 'I Want To Be Like You' (from 'The Jungle Book'). This was a party band.
&nbsp Yet again, overall, another great Rhythm Riot and there is next year's weekender to think of and salivate over from 24th to 27th November 2006. Headliners announced so far include Hayden Thompson, Ray Sharpe and Eddie Bo with more to be announced.
&nbsp Telephone (0)20 8566 5226, fax (0)20 8566 2525 or contact the web site www.RhythmRiot.com for further information and booking details.
© Tony Wilkinson
December 2005



Go To NEWS ARCHIVE #8 MOST RECENT
Go To NEWS ARCHIVE #7news
Go To NEWS ARCHIVE #6
Go To NEWS ARCHIVE #5
Go To NEWS ARCHIVE #4
Go To NEWS ARCHIVE #3
Go To NEWS ARCHIVE #2
Go To NEWS ARCHIVE #1 Large File






ADVERTISEMENT


E-Mail Roc LaRue -- E-Mail for Wholesale Pricing --



Kathy's Kat