ROCKABILLY HALL OF FAME® MERCHANDISE & SERVICES

This page is available for "SPONSORSHIP"

CROCKETT FRIZZELL
"If It Ain't Lefty, It Ain't Right"
Posted: January 17, 2000
CROCKETT FRIZZELL FAN CLUB NEWS
Due to popular demand, the Crockett Frizzell fan club is being established! 2000 is here and it's the year! Crockett will be touring across our lands, honoring and keeping the sound of traditional country music. Yes, "If It Ain't Lefty, It Ain't Right" is Crockett's motto!
BECOME A CHARTER MEMBER TODAY
Being a fan club member includes, but is not limited to:
* An autographed certificate of membership and name tag
* A quarterly newsletter of "Frizzell" happenings (includes any Lefty news)
* An update on tour dates, etc.
* Discount tickets
* 10% discount on products: CDs, tapes, tshirts, etc.
* Fan club "meet and greet" party opportunities
MEMBERSHIP FEE: $10.00 annually
please mail check or money order to:
CROCKETT FRIZZELL FAN CLUB
P.O. Box 218014
Nashville, TN 37221



---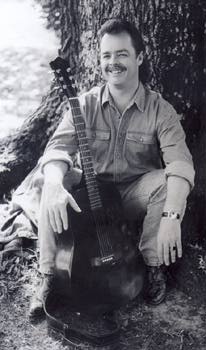 Much to the delight of traditional Country Music fans, the sound continues Crockett Frizzell has launched his professional career as a singer and songwriter. In addition to his twenty year and current career in Orthopaedic medicine, his album has been completed!

Born February 3, 1959, his parents, Dolores "Cherokee Dee" Kellum and William Orville "Lefty" Frizzell, named him David Mark, after lefty's brother David. Since David is also known in the music industry, that has proved to be confusing to the fans. The show "Davy Crockett" inspired his father to tease him as a boy, dubbing him the nickname Crockett. His mother called him Davy. Thus, the name Crockett Frizzell allows this songwriter/singer his own identity.

Crockett was born with a guitar in his hand. Although he was very much influenced by his father's music, his mother was a great mentor as well. Cherokee Dee was a songwriter/singer also, touring with Lefty in the 1950's. Cherokee Dee played the guitar and piano as well. Other influences on Crockett's music include Merle Haggard, Hank Williams, Sr., Doodle Owens, Whitey Shafer, Jackson Browne, The Eagles and the Beatles to name a few.

Crockett's plan to go with his father to California the summer he was sixteen, turned instead into a journey to a funeral. The victim of a stroke, on July 22, 1975 Crockett along with his mother, family, friends and fans watched as his father was laid to rest at Forest Lawn Cemetery in Goodlettsville, Tennessee. Two years later on September 28, 1977, Crockett lost his mother, also to a stroke.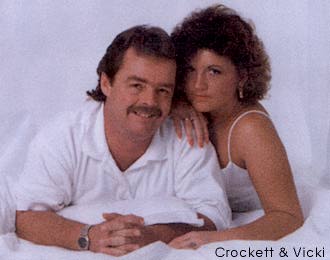 In the fall of 1975, Crockett met the girl of his dreams. While living with his stepfather and mother in For Benning, Georgia, he fell in love with Vicki Lisa Underwood. Even that proved to be another heartache. They were separated the following year by Crockett's return to Oklahoma and Vicki's family retiring in Mississippi. Making poor choices, they went their separate ways, yet unknown to them both, a sweet baby girl was on the way. Youth kept them from realizing that they truly were meant to be together. Life went on. Through some desperate attempt to find himself and sanity, Crockett joined the Navy. He had tried to begin a new life and had married, becoming the father of two more daughters. Vicki also started over, going to nursing school and marrying, becoming the mother of another child, this time a son. Life went on in a blur for them both. Crockett also followed a path in medicine, training at the Naval Academy becoming an Orthopaedic specialist.

Throughout all these years, Crockett continued top play his guitar and write. On April 5, 1996, a phone call changed his life. Vicki had found him because of the desire of their daughter, then nineteen years old, to know her Dad. During this time, and by the grace of God, Crockett and Vicki discovered that they were soul mates and rekindled the love they had thought was lost, discovering it was only misplaced. Their daughter, Tammy Lisa was Maid of Honor as they exchanged vows on June 21, 1997. The album's title song "Old Love Turned Brand New" was written by Crockett and sung to Vicki during the marriage ceremony. A circle had now been completed. The last circle that was still incomplete in Crockett's life was his music......

In June 1987, with much pride, Crockett inducted his father and mother into the Colorado Country Music Hall of Fame. In October that same year, he inducted them both into the Nebraska Country Music Hall of Fame. Crockett continues to bring integrity and pride to the Frizzell name. He is a talented singer and songwriter. His appreciation for God's blessings are obvious in his unwavering dedication and focus on his works and family. His desire is strong to continue the traditional sound that his parents instilled in him.

Tammy, Sabrina and Tereasa are completing their college degrees. Justin is finishing High School. Vicki continues to be a strong influence and supportive wife. They, along with many other family members and friends are very proud to be a part of the inspiration of Crockett's professional music career.


---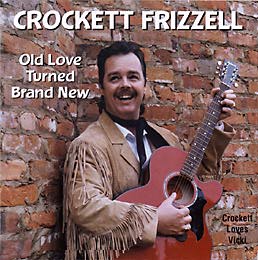 Crockett's New CD

A Ten song Collection, Crockett's album includes a four song tribute to his Dad and hero, Country Music Great Lefty Frizzell. You will also enjoy one of his mother's ballads. The other five are originals by Crockett, featuring "Daddy's Little Girl". Produced by Dan Furmanik at Gator's Den Digital Sound Studio, Nashville, Tennessee.

For Music, Events and Further Info:
CVF Music
P.O. Box 218014
Nashville, TN 37221
http://hometown.aol.com/crockett2n/music1/index.htm



© Rockabilly Hall of Fame ®