INDUCTION
CERTIFICATES

Suggested prayer for those listed below who have departed.
Eternal rest grant unto them, O Lord.
And let the perpetual light shine upon them.
And may the souls of all the faithful departed, through the mercy of God, rest in peace.
Amen.

THE ROCKABILLY HALL OF FAME® was created in March, 1997 and the first certificate was presented personally, by Bob Timmers, to Sarah "Tina" Craddock for her brother Gene Vincent on Sunday, November 16th, 1997

Elvis Presley has been added almost 10 years later, mainly because the RHOF didn't believe Graceland had the proper respect for our efforts. We are now assured the family is happy to receive this award and will give it a proper home.

The criteria for induction is that the performer had played AND recorded up to (and including) 1962.

We DO HAVE an Induction Page for those artists who played and recorded after 1962 ... and up until today. See our 2nd GENERATION page.

Unfortunately we have lost all our paper work regarding the actual dates of the inductions due to the Nashville flood.

If you are (or know of) an Inductee's location, please pass the name and address on for consideration to: The Rockabilly Hall of Fame®, P.O. Box 210058, Nashville, TN 37221 - or E-Mail the Rockabilly HOF.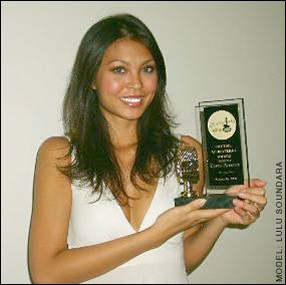 CLICK ABOVE PHOTO TO VIEW AWARD
Elvis Presley
Added to RHOF
Inductees
08/12/07.
Award given to Priscilla via
Jerry Presley and Patsy Andersen

Ricky Nelson's plaque
was given to his sons
Gunnar and Matthew
in Memphis by Glen Glenn
October 11, 2003

An address for Buddy Holly is needed