ROCKABILLY HALL OF FAME® MERCHANDISE & SERVICES

This page is available for "SPONSORSHIP"


ALSO VISIT: A Buddy Knox Tribute from Jerry Seaman


Please see the bottom of the page for info on these photographs.



Lucky fan Myrna Nielsen gets an autograph from Buddy at a Record Store signing. Photo: M. Nielsen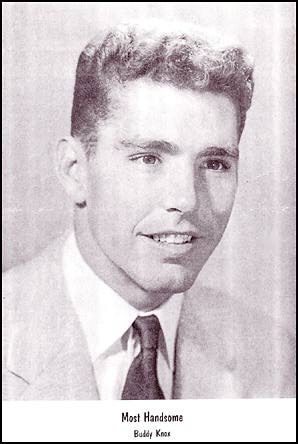 Buddy was Voted Most Handsome in his College 1956
Photo: With Permission of West Texas State University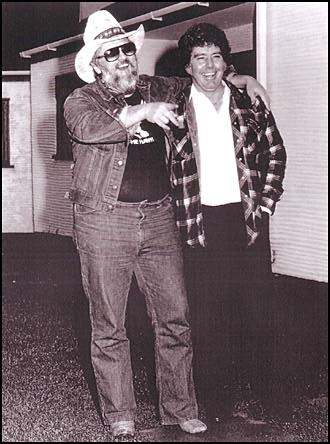 Buddy with Ronnie Hawkins
Photo: Dave Travis/Willie Jeffrey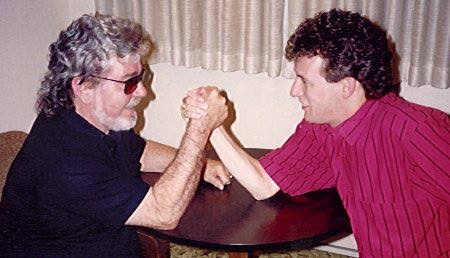 Buddy Knox and Johnny Vallis arm wrestle to see who will go on stage
first that night. Johnny had a great opening set.



Courtesy: The Jef Jaisun Photo Archive.

Buddy Knox with the new Rhythm Orchids (l to r) Grady Owen (frmr. Blue Cap bassist), Billy "King" Erwin (frmr. Sid King & The 5 Strings guitarist), Buddy Knox and Dude Kahn (frmr. Blue Cap drummer). Photo courtesy of Dude Kahn.



Dion, Bobby Vee, Buddy Knox.
Photo thanks to: Bobby Vee
Friends Of Bobby Vee Fan Club. (The U.K. Club does not have a page up but the e-mail address is: Veecon@aol.com) - Bobby Vee's Page



L-R: Buddy Knox, DJ Danny Holiday, Sam The Sham
Photo: Thanks to Danny Holiday

"In Concert 1998" Photo: R. Williams




courtesy Alan Clark




LEFT PHOTO: courtesy Ken Keene, signed by Buddy and his first wife Glenda




Buddy's boxing days in college.




The late 1960s.







More Photos to Come - Stop Back Soon.



(All Photos from the Johnny Vallis Collection - Not to be used without permission)


© Rockabilly Hall of Fame ®