The first act on was the Raye Du Val Rock 'n' Roll Combo, a competent club style band who stuck to performing a selection of rock 'n' roll standards such as 'Peggy Sue', Well All Right' and Move It'. Raye started out as the drummer with the Sid Phillips big band prior to joining The Checkmates, the group backing Emile Ford in his hit making days,, and demonstrated his skills with the sticks in no uncertain manner on 'Wipe Out'. Other members of his rock 'n' roll combo included veteran Dell Swain on vocals and the former guitarist with both Cliff Bennett and The Nashville Teens, Keith Kendall. Certainly, this band contained a considerable pedigree. Next to take the stage was The Tales From The Woods Houseband comprising John Spencely on lead guitar, Bunter Clark on drums, Claire Hamlin on piano and Robb Davis on bass.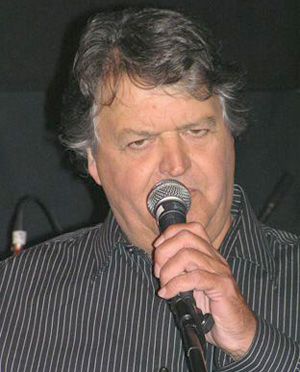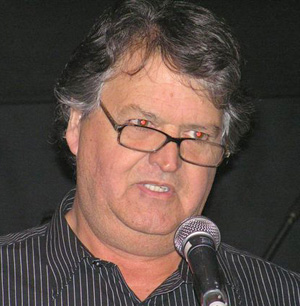 This outfit has come on leaps and bounds and provided great backing to the next three acts, the first of whom was Simon Scott. Over from his adopted home of Florida especially for this show, Simon is justifiably famous for what has become a British rock 'n' roll standard 'Move It Baby' - a quality number firmly set in late fifties style, albeit recorded with his band The Leroys in 1964. On the strength of this record, Scott toured the UK with the likes of Chuck Berry. He advised at the beginning of his performance that he only had one hit record and so he was going to stick with rock 'n' roll standards such as 'Not Fade Way' and Johnny B. Good'. Looking good and retaining a great singing voice, this is how the set proceeded. Somewhat of a revelation was the song 'What Kind Of Woman Are You', the overlooked flip to 'Move It Baby' Such was the audience reaction to its performance that Simon had to sing the number again as an encore.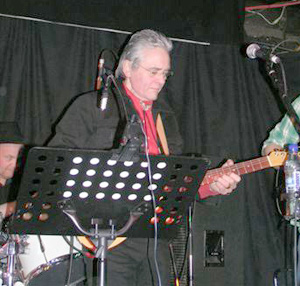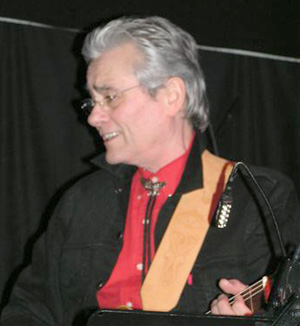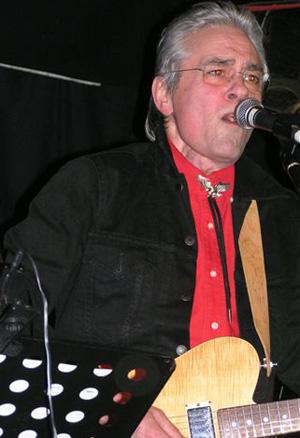 Then it was time for Terry Wayne over from Sweden. I have seen Terry perform a couple of times in recent years but never this confident and polished, he looked every inch the rocker. This developed into an absolutely first rate show, enhanced by the fact that the TFTW Houseband had clearly learnt the music to the song selections and played it well. The numbers in the main were songs that Terry had previously recorded in his days as one of Great Britain's first rock 'n' roll stars prior to his settling in Sweden. Opening up with 'Boppin' The Blues' , followed by 'Oh Lonesome Me' and 'Baby You're So Square', here was an artist who looked in great shape, clearly knew how to perform the numbers and what was required and proceed to deliver like it was the fifties all over again - albeit that he breathed new life into the songs. He included both sides (re-recordings of 'Teenage Boogie' and 'Matchbox') of his new single on Roller Coaster Records, a release that the company had mastered and pressed within seven days. Demonstrating that he is no slouch at guitar picking, his treatment of the instrumental 'Guitar Boogie' was exemplary and it was great to hear 'Slim Jim Tie'. He also included 'Endless Sleep', a number that he heard at the music publishers offices back in 1958 and elected to record but was advised that Marty Wilde had picked up the option on the song one hour earlier - and the rest is historyÉHe closed out with a great rockin' treatment of Johnny Strickland's She's Mine'. This had been a powerhouse rock 'n' roll set by a great singer accompanied by excellent musicians.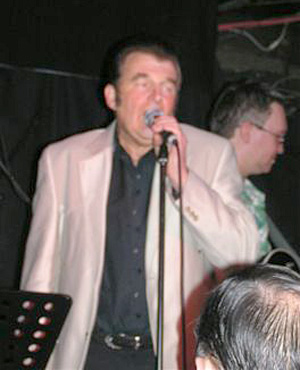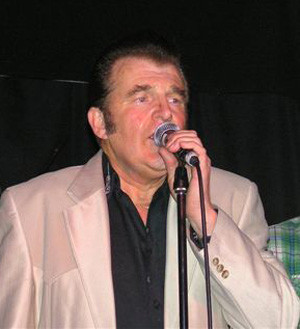 After a short break that was accompanied by rockin' discs from ace DJ John 'Mr. Angry' Howard, the TFTW Houseband returned to the stage for the last time this show to back up the next star, namely Graham Fenton. He is of course well known for leading the group Matchbox that had a stream of hits at the time of the Rockabilly Revival and which still performs to this day - however, for this occasion it was a solo Fenton. He is one of those guys who has rock 'n' roll blood coursing through his veins and has a passion for songs Gene Vincent and Eddie Cochran. With regard to the latter, he served up a tasty version of 'Rock 'n' Roll Blues' as well as a tremendous treatment of Vincent's (and Ricky Nelson's) 'I Got My Eyes On You'. This was a well balanced set that included beat ballads such as 'Give Me The Right' and 'I'll Try' along with a fine fine 'Southern Love'. Fenton worked the stage well as always, this guy is a true showman, and drove the backing band to new heights of rockin' powerhouse playing. A storming treatment of 'Believe What You Say' closed his performance. This guy is great.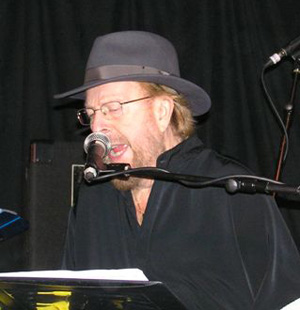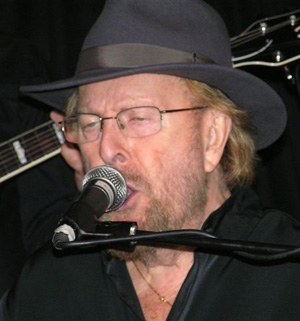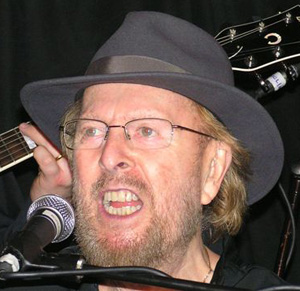 To close out, we had The Incredible Roy Young along with his own band lead by top sax man Howie Casey (albeit that the guitarist for the night was the hard working John Spencely). The band consisted of two sax players, bass, guitarist and drummer with Roy on vocals and attempting to pound the piano into submission. From the opening bars, it was evident that this was going to be hard edged, no frills, straight in your face rock 'n' roll. Roy has one of those screaming but controlled raucous voices that is so well suited to tunes such as 'I'm Ready', 'Slow Down', 'I Can't Believe You Want To Leave' and 'Miss Ann', all of which were performed to near pulsating perfection.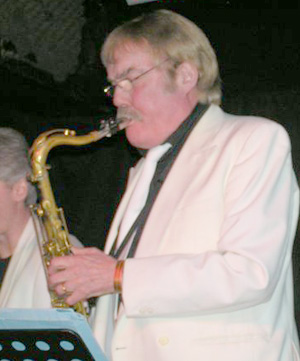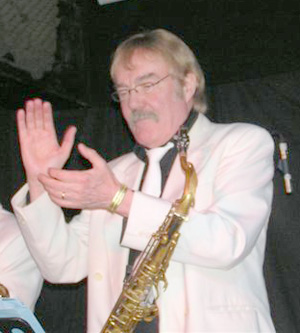 The backing lead by Howie Casey was absolutely spot on, seriously good, and boy they knew how to play quality rock 'n' roll. The non-stop rockin' blast continued with the likes of 'I Go Ape', 'his own 'Big Fat Mama', Blue Monday' and 'Bama Lama Bama Loo'. One minor quibble is that Young, on occasions, wanted the audience to 'sing along with Roycie' - a little too often for this reviewer's taste but overall this did little to lessen the impact and intensity of the show unfurling before our eyes and ears. Other raids on the Little Richard song book included 'Lucille', 'Ooh My Soul'. 'Keep A Knockin' and 'She's Got It' along with delves into the Jerry Lee school of rock 'n' roll. This set of musical rockin' brilliance concluded with 'Hang Up My Rock 'n' Roll Shoes' and 'Whole Lotta Shakin' Goin' On'. What a show and what a night.
I understand that plans are already being drawn up for a similar show in a year's time but before then, TFTW promotions will be staging shows by Vince Eager, Dave Sampson and Graham Fenton culminating in the autumn with an Anglo-American extravaganza headlined by Charlie Gracie. Go to web site www.TFTW.org.uk for further details.
© Tony Wilkinson
February 2011.