This artist has merchandise available that you may order via credit card. PLEASE CLICK HERE
ROCKABILLY HALL OF FAME® MERCHANDISE & SERVICES

This page is available for "SPONSORSHIP"
BOBBY LOWELL'S PHOTO PAGE
Michael B. Smith, Bill Kirchen, Bob Timmers and Bobby Lowell
at the Zoo Bar's 1st Annual Rockabilly Weekend in Lincoln, NE., August, 1999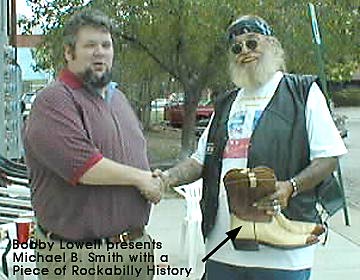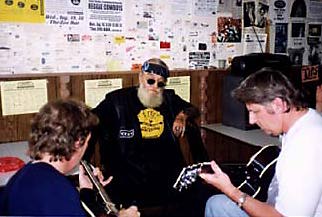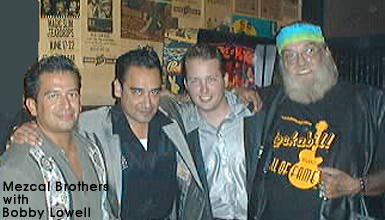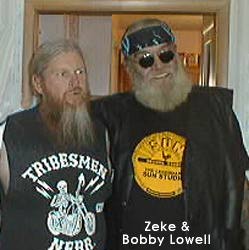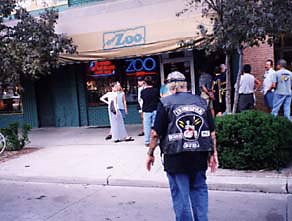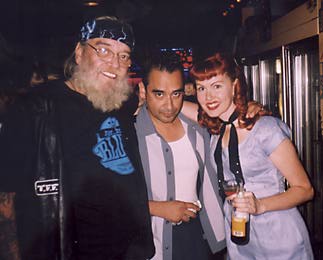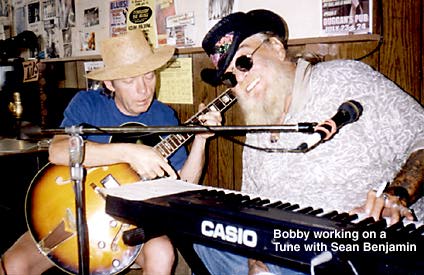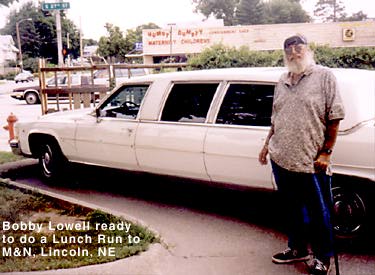 Kim Lenz and Bobby in Lincoln, NE, December, 1998.




ABOVE Mike (Zeke) Sieck, president of the Tribesmen, MC, handing Bobby his Rockabilly Hall of Fame certificate at the studio before a recording session. BELOW The Tribesmen have supported Bobby, his music and rockabilly for 20 years - 100% faithful all those years, always escorting Bobby to and from gigs and providing the best in security making sure everyone is safe and having fun. Left to right: Mike (Zeke) Sieck, president, his lovely wife Cathy, Boby Lowell, Steve Heckman (who retired as president and became the number one man and advisor for the Tribesmen) and Leo Guthmiller, senior Tribesmen.





LEFT Bobby's MVP, Mike (Pinky) Semrad doing some leads, some rhythm guitar, recording mix-downs and always giving his best. RIGHT Bo Rose, a great drummer that been with Bobby for over 12 years.







LEFT Bobby with "Cowboy Bob" Davis, the owner of the Jam Palace Studio in Lincoln, Nebraska where Bobby recently recorded. RIGHT Larry Boehmer, Bobby's bassist and owner of the world famous Zoo Bar, Lincoln. Larry also plays with the "Table Rockers," who won the Blues Band Contest in St. Louis a couple of years ago.








LEFT George Bryan, another dependable rocker, who shines on the keyboards, lead and slide guitar. RIGHT The original 1955 "Rock-a Boogie Boy" Jimmy Akin, who at the age of 15, played lead and arranged the music on Nebraska's first rock record "Um Baby Baby" on Roto Records with Bobby. Steve Heckman presents Jimmy with his Rockabilly Hall of Fame certificate.








LEFT Bobby watches as "Pinky" Semrad receives the Rockabilly Hall of Fame certificate for "SMOKE RING" presented by Tribesmen Leo Guthmiller. Band member Jim Casey was in Nashville - and member Jerry Phillips of "Sun" was in Memphis at the time. RIGHT Still rocking together after 45 years: Bobby and Jimmy Akin.








LEFT Bobby's youngest daughter, Tina, 21 who was raised by her dad since she was 3-days-old. RIGHT Bobby Lowell and his bassist Larry Boehmer with Matt "Guitar" Murphy, right after Matt made the movie "The Blue Brothers." He played Aretha Franklin's husband, who left her and the cafe behind to play with the Blues Brothers.




© Rockabilly Hall of Fame ®