ROCKABILLY HALL OF FAME® MERCHANDISE & SERVICES

This page is available for "SPONSORSHIP"
BILL KIRCHEN



The Eclectic Sound of Bill Kirchen
By Walter Tunis
Since he has spent the better part of his life onstage, Bill Kirchen figured it was about time to make a concert album. After all, there is no more exact way to translate a lifetime in music to an audience -- whether it's made up of veteran fans that cheered Kirchen on as the guitar voice of Commander Cody and his Lost Planet Airmen in the '70s, longstanding rockers that caught his recent tours and records with British rocker Nick Lowe, or younger crowds that have picked up onKirchen through roots music and alternative country channels.

"I've spent 10 to 1, maybe 95 to 5... no, 99 to 1 more time on stage than I ever have in a studio," Kirchen said. And what tune better to illuminate the new record than the trademark Cody single that Kirchen's hillbilly swing guitar fire helped make a hit in 1972, "Hot Rod Lincoln." On the just released Hot Rod Lincoln... Live!, Kirchen gives new and old fans alike a capsule summary of the rockabilly, country,blues and honky tonk gusto that have long ignited his music.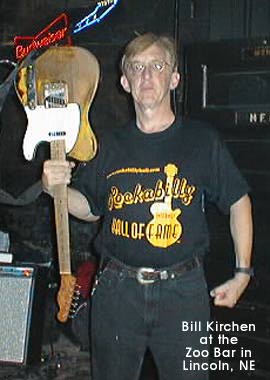 "This stuff always just flips me out," Kirchen said. "So we really tried to pull the gloves off on his latest album." While scores of musical greats have helped fuel his career, it was with Cody that the sass and twang of Kirchen's guitar playingfirst took root. Kirchen recorded such esteemed early '70s albums as Lost in the Ozone with Cody and still plays occasional concerts with him.

"Cody was pretty much the ground floor of my musical education," Kirchen said. "We were pretty good at beating up audiences and riling them up. It was a good live band and we were used to ecstatic responses. "I've come to expect that kind of response. In fact, it's kind of difficult for me today when I'm involved in a project where you're not expected to create that kind of energy. I'm kind of an applause junkie."

Even though Kirchen has been dishing out those lightning-fast licks to "Hot Rod Lincoln" for more than 25 years, he by no means wishes to live the present by reliving the past. A case in point is the new version of the tune that winds up on the live album. It's been transformed from the sly, Texas-tilted country of the '70s into an extended and exhaustive medley where Kirchen shows off stylistic impressions of, among others, Duane Eddy, Link Wray, Buck Owens, Jimi Hendrix and The Sex Pistols. Instead of reliving the song as it was, he has rock 'n' roll anthem of the ages. "I just don't think of this music as, 'Aw, boy, in the good ol' days...' I don't do that. "I don't try to re-create this stuff. We may play rockabilly, but any purist will tell you that it's not rockabilly in any true sense. I love Buck Owens records, but there's no point in me trying to duplicate them. What I'm trying to do is re-create my own enthusiasm about the music -- to convey my love of it all."

Some of the biggest joy Kirchen experiences on the road today is when younger audiences pick up not only on his music for the first time, but when they get an initial taste of the musical influences that so inspired him at an equally young age. "I first heard this music over 30 years ago," Kirchen said. "That's when I got my first Red Simpson and Bob Wills records and my old Elvis records. And for me, it's so neat to see people who just didn't know that this music existed."

"A kid came out to see me recently. He's some speed-metal player. A hair farmer. He was 16 and somehow just latched onto me. He just loved the music. And I thought if this guy wants to go to the trouble to seek out this kind of music and eventually even play it, I feel it's my duty to encourage him. Watching someone coming out of such a brand new perspective is just incredible." (1997).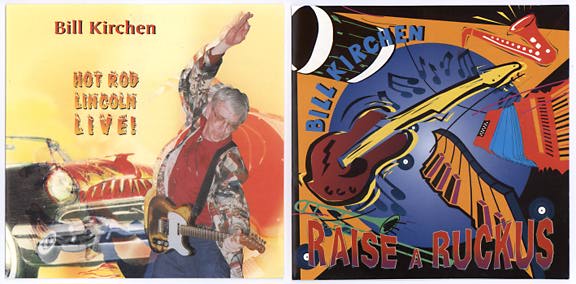 BILL KIRCHEN with JOHNNY & JACK
HOT ROD LINCOLN - LIVE! ON HIGHTONE RECORDS
AVAILABLE NOW

BILL'S MAILING LIST:
Bill Kirchen
Box 525
Owings, MD 20736 USA

SEND US YOUR E-MAIL ADDRESS: bkirchen@aol.com
and VISIT OUR HOME WEB SITE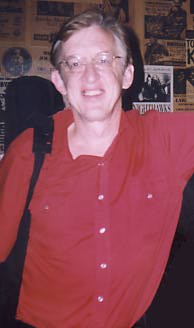 © Rockabilly Hall of Fame ®