SPONSORED LINKS:



BARRY KLEIN CD REVIEWS:

Six Musical Masterpieces
From Two Vintage Generations
I am very pleased to present six excellent CD's that I have reviewed. If this is the first time you have experienced a CD review by me, I would like to tell you a little secret: I do not review any CD's that I don't like. I just figure, "What the heck, let's just get the good ones and tell the people about those!" Three of these CD's feature younger performers, although they are not by any means recent newcomers. The other three center upon people whose careers started in the 1960's. The first group of CD's are by Austin-based Teri Joyce, whose CD is entitled "Kitchen Radio." The next CD featuring the Rumblejetts is entitled "Summertime Apples." I have previously reviewed a CD by this band from Kansas City. The third CD from the "newer generation" is entitled "$600 Boots" performed by Mandy Marie and the Cool Hand Lukes, who are based out of Indianapolis, Indiana.
The next three CD's are by "seasoned citizens" whose recording careers were spawned in the l960's. These start with John Fogerty and The Blue Ridge Rangers. Fogerty, of course, was the lead singer and guitarist for Creedence Clearwater Revival, and has made a great career for himself as a distinguished singer, songwriter, guitar player and terrific live performer. The next two CD's are comprised of roots music by two of the several members of the most famous jug band on the planet Earth, Geoff Muldaur and Jim Kweskin of the Jim Kweskin Jug Band. Muldaur's CD is entitled "Jeff Muldaur and the Texas Sheiks," and features Jim Kweskin on several cuts. And Jim Kweskin produces and performs on his own CD, "Enjoy Yourself."
<![if !supportEmptyParas]> <![endif]>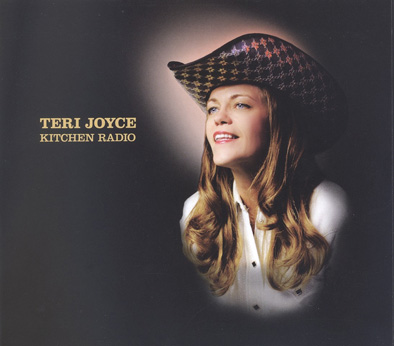 TERI JOYCE
KITCHEN RADIO
Singer/songwriter Teri Joyce is getting a lot of attention lately, and she is becoming what I call an "overnight success," meaning that it took her about 14 years of hard work to get to where she is today. Initially raised in Chesapeake, Virginia, Teri had served as an Army journalist, and did a whole lot of traveling before settling in her parents' home in the state of Texas. In 1996 Teri joined Ted Roddy in forming the Tearjoint Troubadors, with Teri as rhythm guitarist and featured vocalist, along with Karen Poston. Teri also performed in a group called Teri Joyce and the Tagalongs, and she started to do duets with singer Roger Wallace. For years Teri has been famous for writing songs that were recorded by Marti Brom, including "Blue Tattoo." Recently Teri Joyce was spotlighted in a Ken Burke article in Blue Suede News that also featured a review of "Kitchen Radio" by Blue Suede News publisher Marc Bristol. Teri has also graced the pages of John Conquest's 3rd Coast Music magazine, and made John's "Best of 2009 Awards" for her debut album. In the January, 2010 issue of Third Coast Music, Teri Joyce's "Kitchen Radio" appeared as Number 17 on the Free Form American Roots December 2009 playlist. Teri's 14-cut CD features a plethora of Austin, Texas heavy hitters including co-producer Justin Trevino, Billy Horton, Dave Biller, Jim Stringer, T. Jarrod Bonta, Brad Fordham, the omnipresent Lisa Pankratz on drums, Roger Wallace on harmony vocals, and Kevin Smith, Floyd Domino, Ruby Jane Smith and others not credited including the mandolin player on song #12, "Everybody's Darlin'."
As a songwriter, Teri seems to effortlessly tackle many mature themes of love, pain, loneliness, cheating, etc. I hope for her sake that she dreamed them up, and didn't experience all those things herself. As a singer, Teri has a distinctive, easy-to-listen style.
The duets with Roger Wallace are terrific, and you can easily see how the two of them are just natural partners at harmonizing together. The title tune, "Kitchen Radio," is a nostalgic number that reminisces when the entire family would listen to country music on the kitchen radio. "Something Blue" has the singer at a wedding of a former lover. "The Party After the Party" brings more pain and loneliness, but "Austin, Texas, U.S.A." is a homage to the Live Music Capital of the western hemisphere with her area code 78704. "Bluebonnets For My Baby" gets our spirits up romantically, then it's back to the blues with "Wearing Out My Welcome," and what country song album would be worth anything without a good drinkin' song, and we have one here called "Belly Up" with Floyd Domino doing a good job on the piano.
Teri finds just about every type of situation including "Fifteen Minutes of Shame," another duet with Roger Wallace in which a man and a woman plot a way to get back at their cheating partners. "I Can't Help Myself" is a nice swing number where the girl can't help herself with a guy who belongs to someone else. Very classy debut album!
<![if !supportEmptyParas]> <![endif]>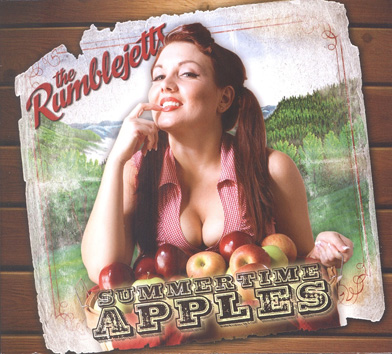 THE RUMBLEJETTS
SUMMERTIME APPLES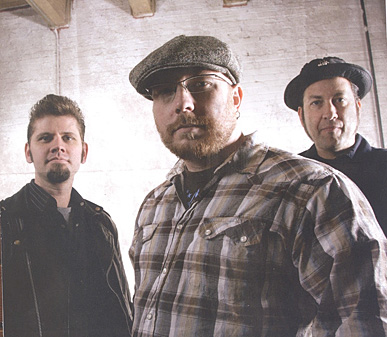 The Rumblejetts
Jason "49" Ford, Jud Kite, "Diamond" Jim Holopter
"Summertime Apples" is the most recent release from the Rumblejetts, a straight-up rockabilly trio from the Kansas City area. The Rumblejetts feature "Diamond" Jim Holopter on guitars and vocals, Jason "49" Ford on the doghouse bass and vocals, and Jud Kite on drums. There are some other rockabilly trios who can pull off the "full sound" of a trio (the Go Getters are another one that comes to mind), but there are not a lot of these trios around whose sound fill the room. Of course, when you are recording in the studio, it is an opportunity to bring in some guest musicians, and the Rumblejetts have done this with the recording of "Summertime Apples," bringing in some saxophones here, an extra guitar there, and jazzy horns elsewhere. This all makes for a solid 14-song, 39-minute CD that is guaranteed to make your toes tap, and wish you could find a partner and get on the dance floor. One of those dancing numbers is "Knock Down, Drag Out," which was co-written by the late and great Ronnie Dawson. Although most of these songs were originals written by the Rumblejetts, we also hear a great version of "Won't You Come Out Tonight (Go Baby, Go!)," an early Buddy Holly rockabilly song, and a song called "Honey Bee" that was written and recorded by Lee Dresser, who was the leader of an early rock 'n roll/rockabilly group called The Krazy Kats. The song "Mary Go-Round," which featured a good saxophone, might have been my favorite on the CD, but there are plenty of other good ones to consider too. The cover of the CD is very cute: there is a beautiful young lady with a plunging neckline holding a box of summer time apples. The apples are sort of "mingling in" with the plunging neckline. It's in good taste, and it symbolizes the treat you are sure to have when you take out this CD and play it.
<![if !supportEmptyParas]> <![endif]>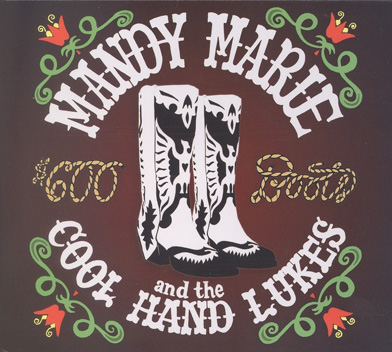 MANDY MARIE and the COOL HAND LUKES
$600 BOOTS
I have seen Mandy Marie play in two bands at the Indianapolis rockabilly shows. The first was the Freightliners, of which Mandy was the lead guitarist. Now she performs as Mandy Marie and the Cool Hand Lukes, which features her both on vocals and lead guitar. "$600 Boots" is a 13-song set that will especially appeal to both rockabilly and "pure" country music fans. The very first song, "Dresser Drawer Bible," presents a choice of booze or the bible for redemption. The second song, "The Girl is Just Gone," is a particularly good uptempo song that is excellent for the fast dancers. Mandy wrote most of the songs on this CD, and she does have a knack for phrasing and coming up with some good lines. Her singing voice is good too.
I have the feeling that Mandy Marie, like me, is a Merle Haggard fan. She sings "Harold's Super Service," and the first time I heard that song many years ago, it was performed by Merle Haggard. In her song called "I'm Gonna Drink You Out of My Mind," she indicates that she is going to be doing that "with the help of Merle Haggard." Then on her song "She's Got the White Line Fever," she is mimicking the title of a Merle Haggard song about a trucker who is getting "white line fever" from driving too much and looking at the lines on the road; in the case of this song, it's about a gal who is having a problem with cocaine. The back of the cover on this CD indicates that there are 12 songs, but there is a 13th song, which is a long version of the Jimmie Rodgers' classic, "Mule Skinner Blues."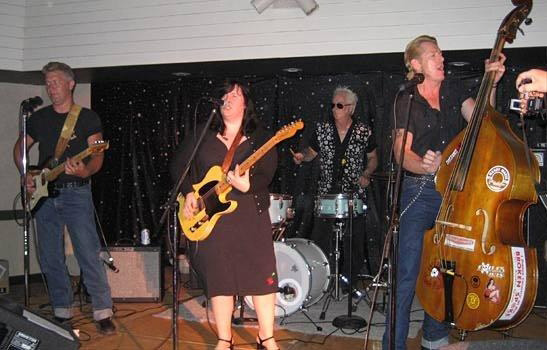 From Left to Right: Rick Weaver on Lead Guitar, Mandy Marie,
Mark Cutsinger on Drums, and Mo Foster on Bass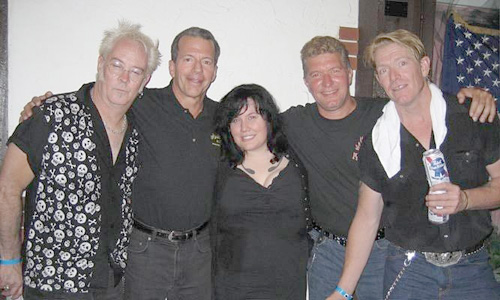 Mark Cutsinger on drums, Rockabilly Hall of Fame's Barry Klein
Mandy Marie, Rick Weaver on lead guitar, and Mo Foster on bass.
<![if !supportEmptyParas]> <![endif]>
John has been a ubiquitous icon in rock 'n roll and roots music for over forty years, spanning five decades. Most readers know about Creedence Clearwater Revival, its success and acrimonious breakup.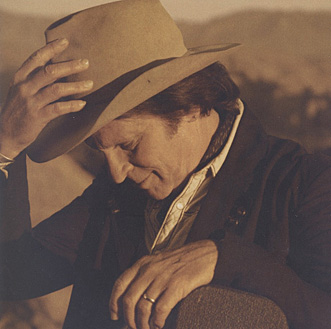 JOHN FOGERTY
The Blue Ridge Rangers
Rides Again
John Fogerty's new CD is entitled "John Fogerty The Blue Ridge Rangers Rides Again." Some of you might remember that when John Fogerty began his solo career, he originally recorded under the name The Blue Ridge Rangers for his 1973 LP debut. Back then, there really were no Blue Ridge Rangers, because Fogerty played all the instruments and sang solo on that LP. This incarnation of The Blue Ridge Rangers does have other musicians involved, and the list of guest musicians, and the songs and songwriters responsible for the material in this CD, are quite diverse. John Fogerty has tapped the ever popular Buddy Miller on guitar, and his other "Rangers" include Greg Leisz on bass, Dennis Crouch on Drums, Jay Bellerose on the dobro and mandolin, Jason Mowery on fiddle and acoustic guitar (also a little backup vocal duty too), and Jody Kennedy on backing vocals. Other participants include Herb Pederson on percussion, Don Henley, Timothy B. Schmit, Chris Chaney, Kenny Aronoff, Hunter Perrin, and Bruce Springsteen (doing lead vocals on the Phil Everly composition, "When Will I Be Loved"). And speaking of songs and songwriters, there is an eclectic collection of songs and songwriters on this CD including "Paradise" which was written by John Prine, a Bonnie and Delaney composition "Never Ending Song of Love;" Rick Nelson's "Garden Party" (with Don Henley and Timothy B. Schmit on vocals); "I Don't Care" (Just As Long As You Love Me) originally written and performed by Buck Owens; "Back Home Again" (written by John Denver); "I'll Be There" written by the great Ray Price and Rusty Gabbard; John Fogerty's own composition, "Change in the Weather"; "Moody River" which was written by Gary Bruce and was a big hit for Pat Boone in the 60's; "Heaven's Just a Sin Away," written by Jerry Gillespie, a hit for the Kendalls; "Fallin' Fallin' Fallin'" written by Deckleman, Guillot and Miller that was originally a hit for Ray Price; "Haunted House" written by Robert L. Geddins, and was a big hit for Jumpin' Gene Simmons; and the previously mentioned "When Will I Be Loved" written by Phil Everly.
Quite a potpourri in the way of song selections! What makes this CD a hit is the roots arrangements and instrumentation, and Fogerty's unique vocals. Somehow everything is tied together, and of course we must give credit to the arranger and producer, John Fogerty.
I consider John Fogerty to be a towering icon in rock 'n roll and roots music, and his live performances for over four decades are nonpareil.
<![if !supportEmptyParas]> <![endif]>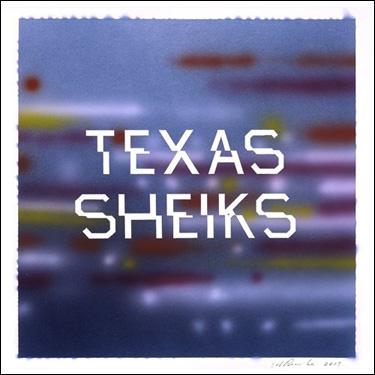 GEOFF MULDAUR and
THE TEXAS SHEIKS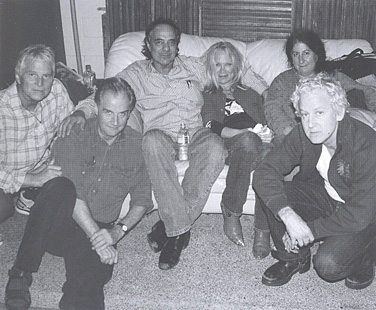 The Texas-Sheiks (from left to right) Stephen Bruton,
Geoff Muldaur, Johnny Nicholas, Cindy Cashdollar,
Suzy Thompson and Bruce Hughes
Speaking of careers that started in the 1960's involving roots and good-timey music, the next two CD's I review each involve a folk-era hero, Jim Kweskin, whose jug band was the darling of the folk crowd in the northeast United States in the 1960's. Two of the members of the Jim Kweskin jug band were former marital partners Geoff and Maria Muldaur. The CD I now call to your attention is a group of musical collaborators called The Texas Sheiks. The Texas Sheiks include the leader, Geoff Muldaur, who sings, plays banjo, guitar, kazoo and backup vocal; Suzy Thompson on fiddle, accordion and backup vocal; Cindy Cashdollar playing acoustic, slide and steel guitar, Stephen Bruton on guitar, mandolin and 6-string banjo; Johnny Nicholas on vocals, guitar, harmonica, mandolin, 6-string banjo, kick drum and backup vocals, and Bruce Hughes on vocals, upright bass, guitar and backup vocal. I am sorry to report that Stephen Bruton passed away last year from cancer, after doing some pickin' for this CD. While putting this review "to bed," I saw an Associated Press article about the Jeff Bridges movie, "Crazy Heart," which mentioned Stephen's collaboration with T. Bone Burnett in the production and songwriting for the movie. The "Guest Sheiks," include Jim Kweskin on vocals, guitar and 6-string banjo; Floyd Domino on piano, who seems to be appearing with everybody making a CD nowadays including Teri Joyce; and Damien Llanes on brush box. This CD was co-produced by Geoff Muldaur and Bruce Hughes. Most of the 14 songs on this CD are listed as "traditional," and that does not include some other traditional material including songs by Skip James, Robert Johnson, Big Bill Broonzy, and William Handy. Jim Kweskin tackles the lead vocals on three of these songs, and there is no mistaking his voice: I recognized his voice without benefit of hearing it for quite a spell. Jim even reprises one of his more popular jug band songs, "Blues in the Bottle." The instrumentation and sound on this CD are impeccable, and each of these last three CD's I reviewed all share this.
<![if !supportEmptyParas]> <![endif]>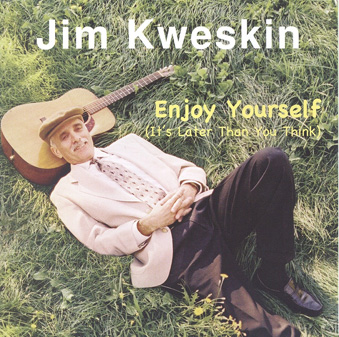 JIM KWESKIN
Enjoy Yourself
(It's Later Than You Think)
Batting "clean up" for this 6-CD review is Jim Kweskin's new release, "Enjoy Yourself (It's Later Than You Think)." Most, if not all, of the song titles are traditional and include "John Henry," along with iconic songs from Irving Berlin and Duke Wellington. The title tune, "Enjoy Yourself (it's Later Than You Think)," is quite catchy, and "Blues My Naughty Sweetie Gives to Me" might have been my favorite. Some of the musicians on this CD include Samoa Wilson on vocals, Bruce Millard on mandolin, Titus Vollmer on guitar, Matt Leavenworth on fiddle, Jerome Deupree on drums, Leo Blanco on piano, Geordie Gude on harmonica and harmony vocal, Mickey Bones on military snare drum, Paloma Ohn on alto sax, and Don Ramsey on drums. I am going to have to catch up with my Facebook friend, Jim Kweskin, because if he can still deliver the goods the way he does on this CD, I know I must have missed some great music in the last three or so decades.
Barry Klein has written over 40 reviews, interviews, and articles for the Rockabilly Hall of Fame since 1999.
His book, "Sex, Drugs, and Rock & Roll", was published in 1997. To contact Barry, email him at bmk@bmkre.com


SPONSORED LINKS:




Page Created February, 2010